DOWNLOAD CASE STUDY
Banca Di Asti
Banca di Asti identified three different branch models based on size, location, and clientele; it assessed that cross-selling activity needed improvement and decided to invest in empowering its consultant profiles. Automation was another key aspect the bank wanted to improve, expanding its self-service channel, and supporting customers in a migration process for using automated tools.
Learn how ACF and Banco Di Asti implemented an effective marketing campaign and improved their customer experience.
Preview the white paper: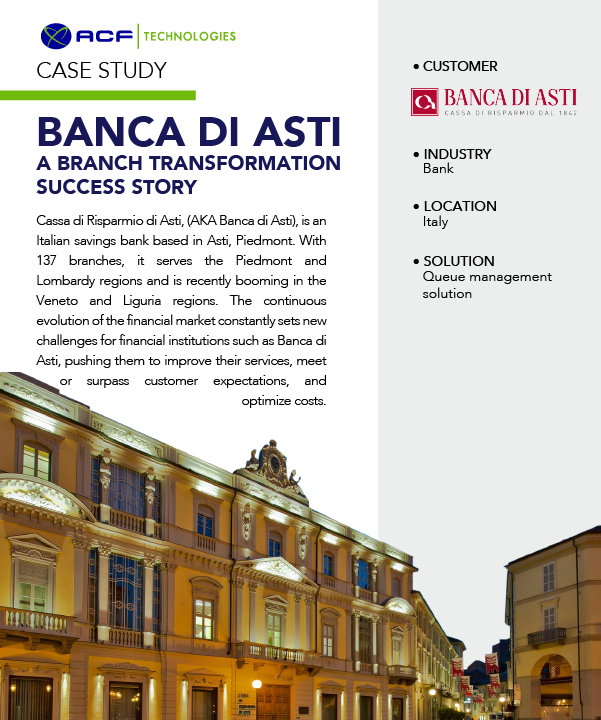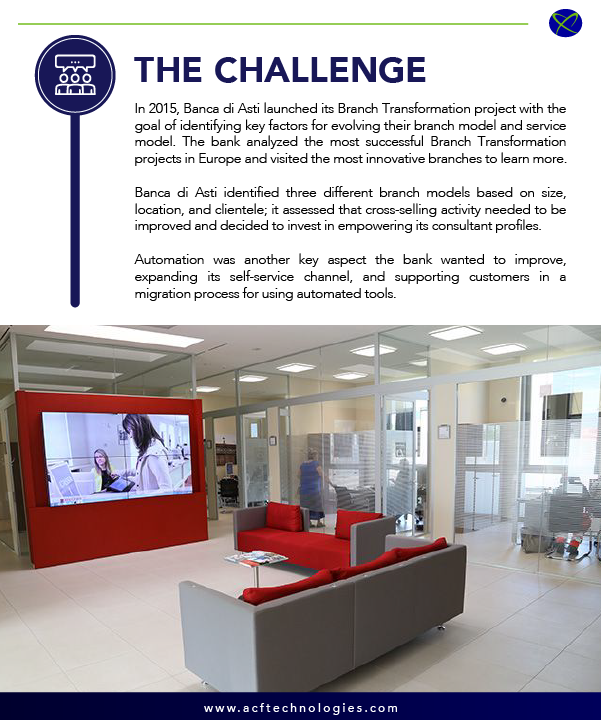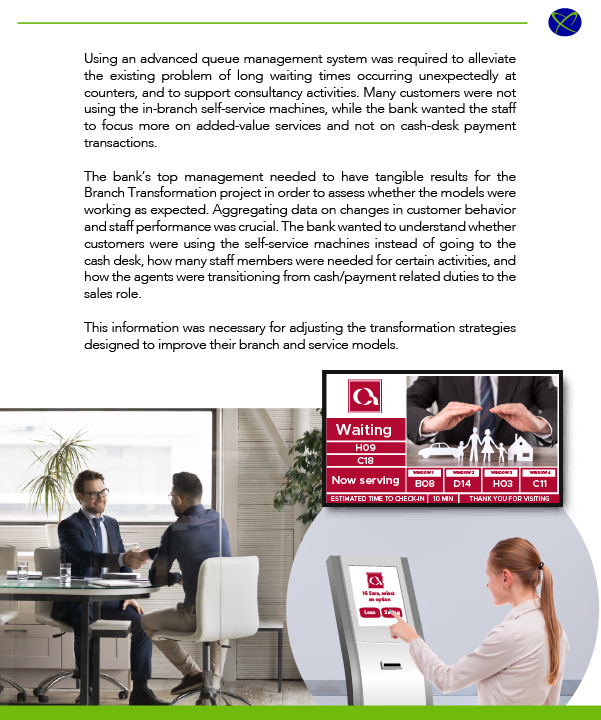 Yes, I want to download the Case Study
Please complete the form, and we'll send you a copy of the white paper.
Why Q-Flow?
Q-Flow is the core platform that powers our suite of next-generation customer experience and queue management solutions. This comprehensive software empowers businesses to seamlessly manage and optimize omnichannel customer journeys and streamline back-office processes.
SHORTEN CUSTOMER WAIT TIMES
Allow Customers To Queue Anywhere
Real-time video calls with Assistant Anywhere
Assistant Anywhere delivers a more personalised digital experience to your customers. It empowers your employees to deliver better service, improve customer engagement, shorten the sales process, and lower costs. It's also incredibly easy to deploy. See how Assistant Anywhere brings the customer right to you – watch our short video.
What our customers say

Q-Flow ha dimostrato di essere lo strumento giusto. Ha contribuito a semplificare il processo di vendita, consentendo al personale di filiale di offrire ai nostri clienti una consulenza più qualificata e professionale. Dalla sua introduzione, siamo stati in grado di riconoscere i vantaggi dell'utilizzo di Q-Flow e ne stiamo aggiornando l'uso in più aree. Q-Flow è caratterizzato da una grande flessibilità e si adatta perfettamente ai processi nell'attività bancaria.
Amedeo Falletto, HR and Administrative Director
Banco di Asti

ACF has been a strategic partner in our path to digital transformation. Their support has been invaluable in improving the experience of our customers. We are quite satisfied with all the support during and after implementation.
Jessica Jurado, Head of Customer Experience, Channel Management
BAC Credomatic, Guatemala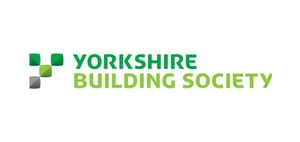 The solution provided by ACF completely overhauled our appointment booking system. The integration was seamless, its real-time service and ability to be managed remotely for multiple locations is fantastic, and its intuitive and flexible design means customers can quickly and easily get the appointments they need, where and when they need it at the touch of a button. Ultimately the solution has made us much easier and efficient to do business with.
Linzi Piper, Operational Improvement Manager, Direct Mortgages
Yorkshire Building Society
Brands that trust us