April 28, 2022
3:00 PM BST
|
10:00 AM EST
|
9:00 AM CST
|
Virtual customer service trends & the Q-Flow roadmap
PLUS: A special keynote by Bruno Pešec on Profitable Innovation in the Customer Experience!
This is a past event. In order to watch the recording, click on the link below:
WATCH WEBINAR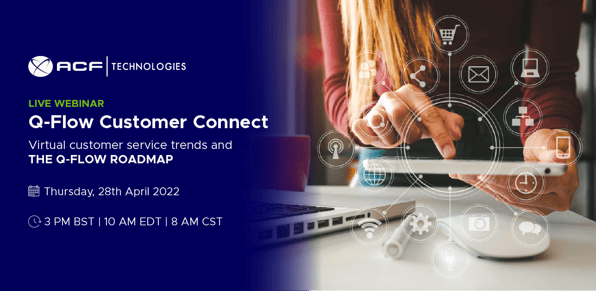 During this session, we will cover:
The major customer experience trends in 2022

2021 Product Accomplishments:

Q-Flow Event | Q-Flow Connect | Case Manager

2022 Product Roadmap | Marketing Module

Live Q&A
Submit a Question:
Please share any questions you would like answered ahead of time and we will cover them during the webinar.
Stay tuned for upcoming webinars