DOWNLOAD EGUIDE
Appointment Scheduling: Your guide to testing and vaccinating during social distancing
Triaging can reduce the number of patients presenting at a hospital or clinic. Still, the Just-in-time appointment scheduling can go further, incorporating exiting medical information within the appointment system to prioritize patient appointments according to need.
Preview the brochure: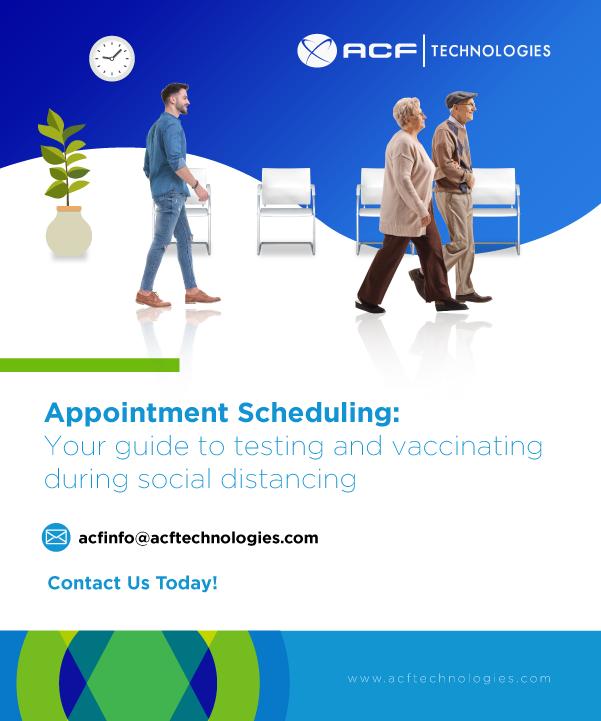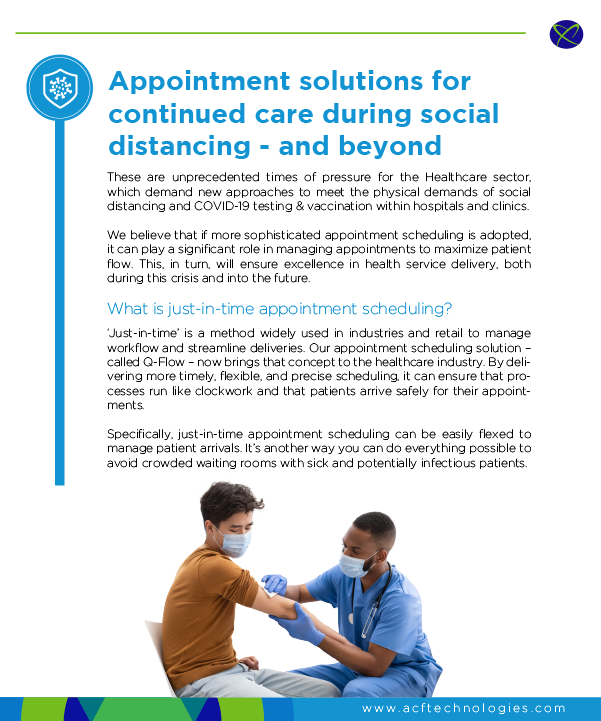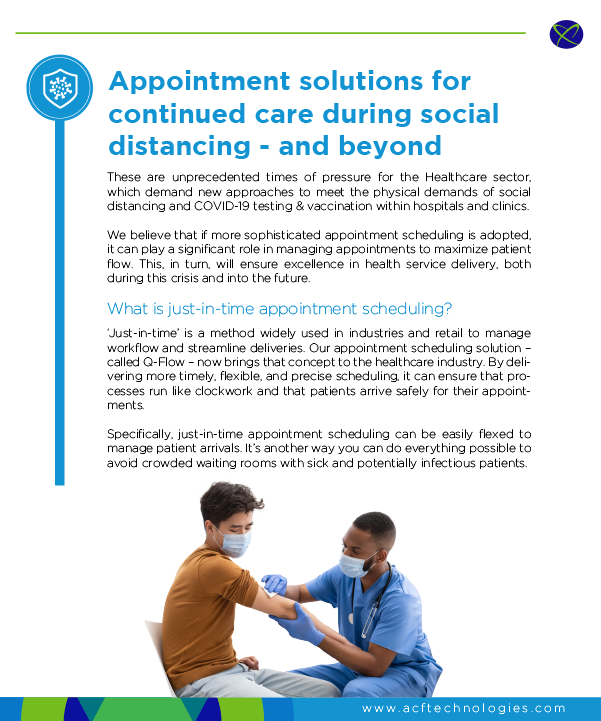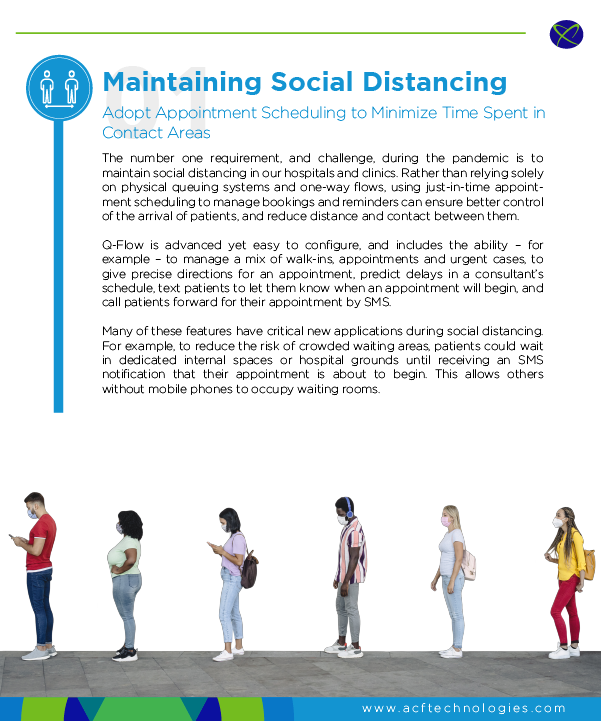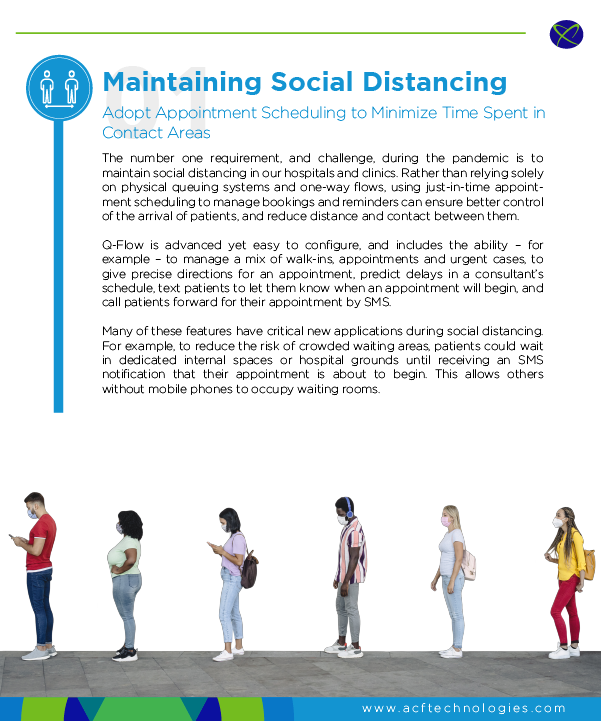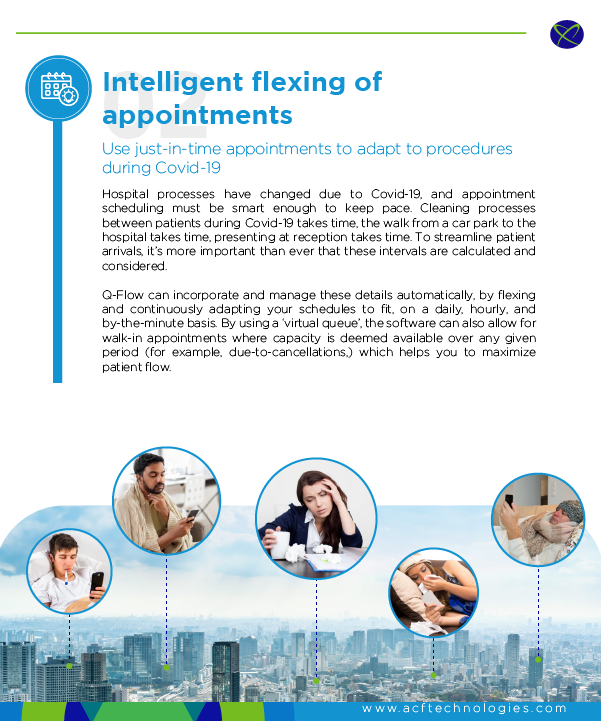 Benefits
Need help implementing a tailored queuing system for your customers? We have a team of experts with two decades of expertise in implementing customer experience solutions.
Anytime anywhere
Connect customers at every touchpoint regardless of their time or location, so that they can access the services they need.
Highly Customizable
All of our solutions are tailored to your specific needs and are configured to your unique business strategy.
Engagement
Keep your staff engaged and productive by giving them the right tools to deliver excellent customer service, even remotely.
OPTIMIZE FLOW
Reduce bottlenecks throughout your customer journey and manage capacity constraints in your environment so that people feel safe and at ease.
INTEGRATIONS
Our customer experience and queuing solutions are designed to integrate with other platforms so that your investment is lower and your return is realized sooner.
SEAMLESS EXPERIENCE
Give customers a seamless experience across multiple channels so that they can access your services with confidence and familiarity regardless of their prefered medium.