Watch how ACF helped the NHS schedule over 100 million vaccine appointments
This video tells the story of our partnership with the NHS and Microsoft to deliver intelligent appointment scheduling for the United Kingdom.
HEALTHCARE
Telemedicine is just the beginning
Nowadays healthcare should include solutions such as telemedicine, online appointment scheduling, virtual queueing, self-service check-in, capacity management, wayfinding, digital signage, real-time feedback and digital intelligence.

Your operation should offer patients a visit that is effortless, efficient and pleasant. You can achieve this by combining solutions like telemedicine, virtual queuing and real-time video to work in unison to benefit both patients and healthcare workers.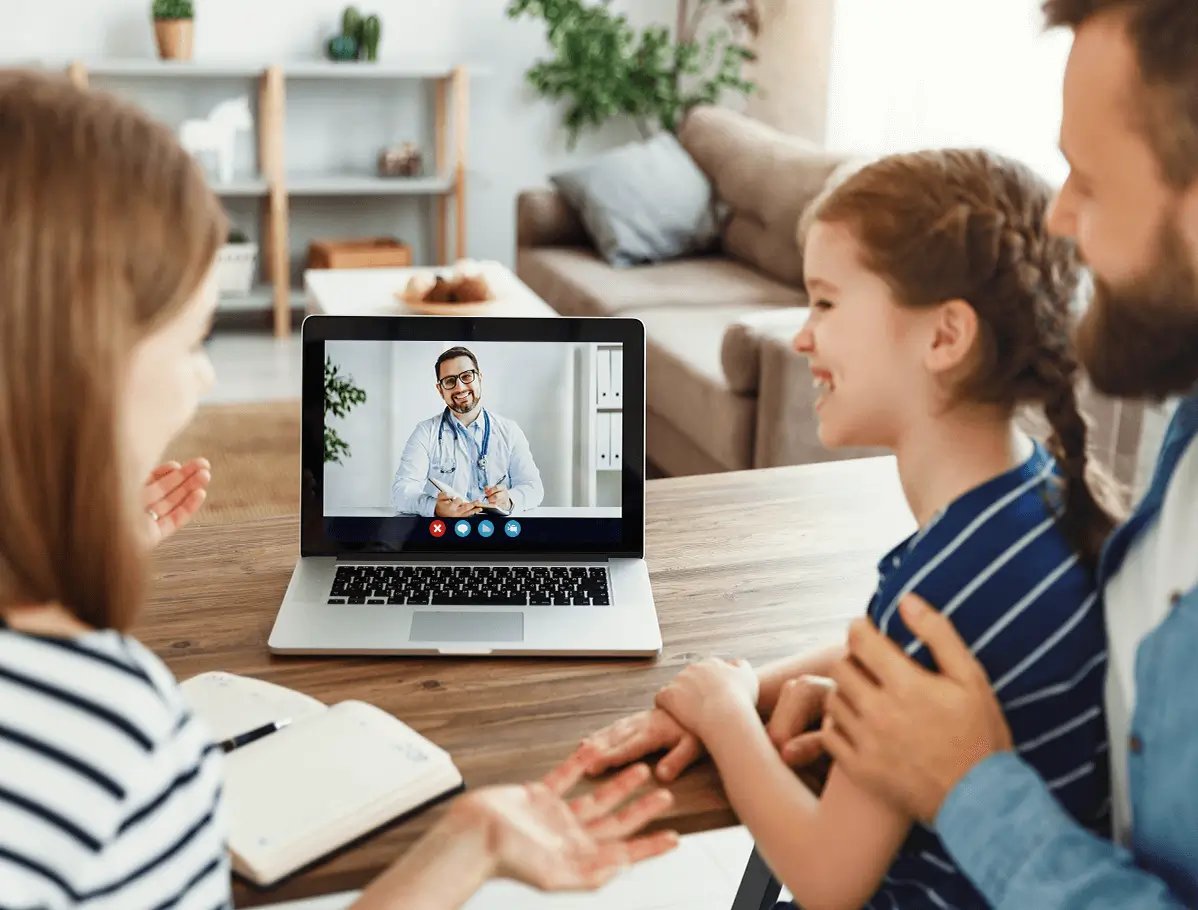 The patient booking system you need
Now fully funded by the UK government to help GP surgeries improve patient experience.
Download our brochure and find out how to minimise no-shows and streamline the patient booking process.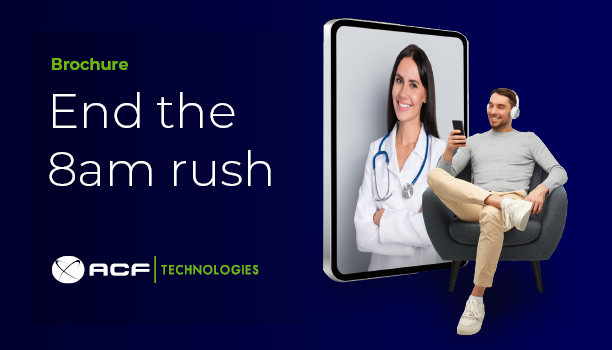 Reduce patient wait times and improve your services
PXM® Patient Experience Management our solutions for the healthcare industry help hospitals, ERs, clinics, pharmacies, and labs to take a patient-centric approach for appointments, staff management and shifts, resources, equipment, and patient interactions.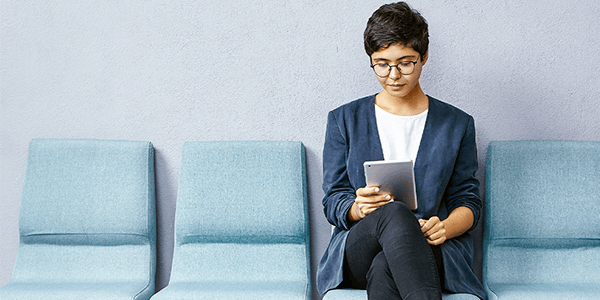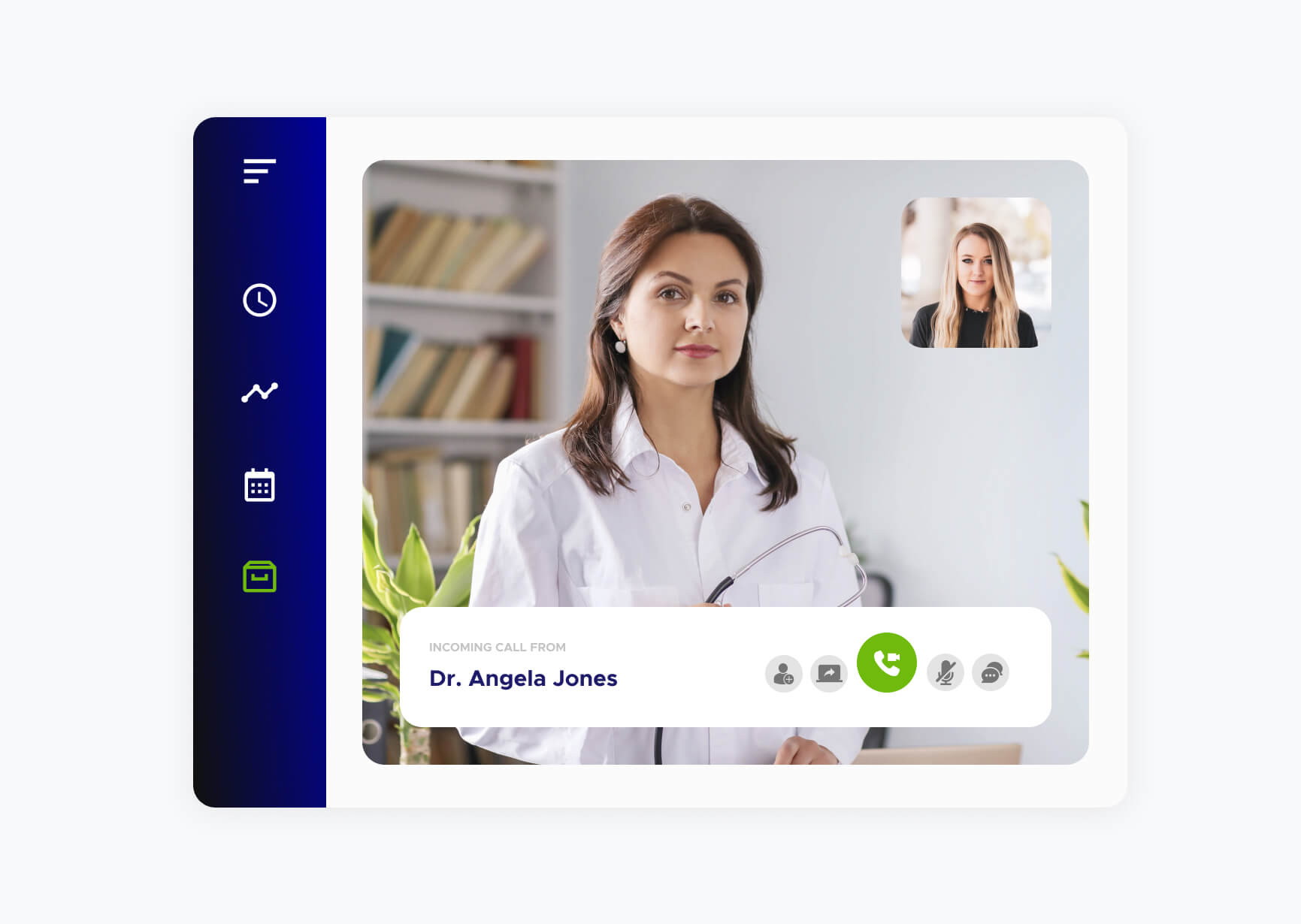 Focus on the customer experience for your complete patient journey
Online appointment scheduling and management
Real-time updates about estimated wait times across web, mobile and digital signage mean faster service
Indoor navigation and automatic service assignment
Immediate feedback to learn what's working and what's not, avoiding negative reviews
A healthy environment for all
Reduce costs with seamless integrations into other hospital applications
Eliminate duplicate entry with consolidated systems
Automated patient flow to eliminate unnecessary steps
Deliver faster transfers and patient throughput
Create a less stressful environment for staff with improved working conditions and increased patient scores
Drive operational improvements through real-time and predictive analytics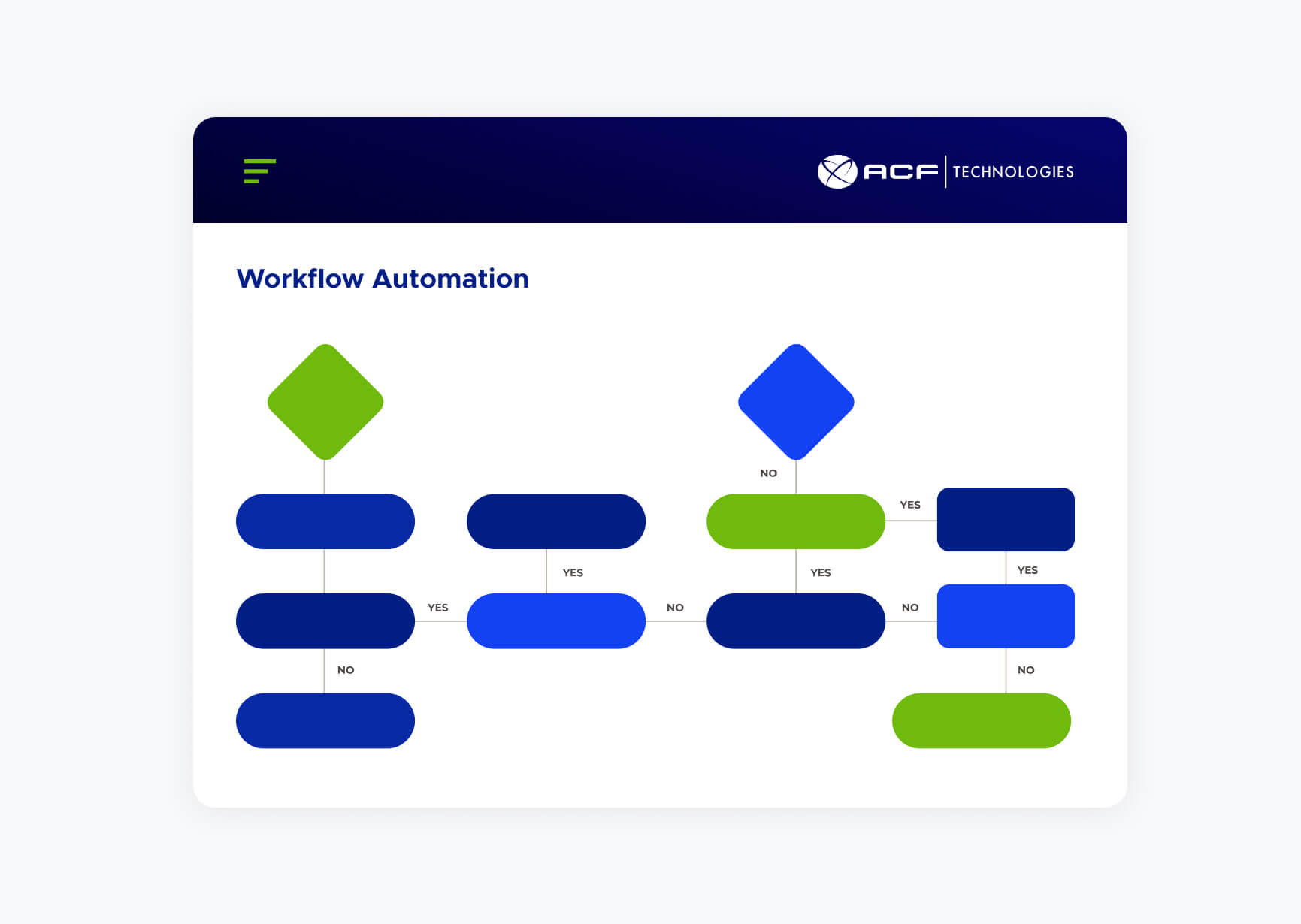 Testimonial

We love Q-Flow and don't know what we would do without it. Because of Q-Flow we have made improvements to ensure that patient throughput and Customer Service standards are met on a consistent basis.
Finger Lakes Health
Geneva General and Soldiers and Sailors Memorial Hospitals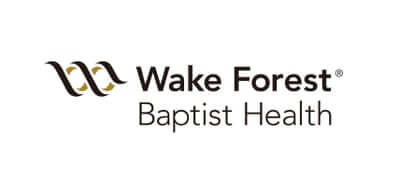 I have never been so impressed at how organized the clinics are. It is so efficient. Q-Flow has thought of everything.
Suzanne Coetzer, Gerenta Sr. de Proyectos Clínicos, Information Technology Services
Wake Forest Baptist Health