For all
Equal opportunities
ACF Technologies is proud to be an equal employment opportunity and affirmative action employer. We do not discriminate based on gender, race or color, ethnicity or national origin, age, disability, religion, sexual orientation, gender identity or expression, veteran status, or any other applicable characteristic protected by law.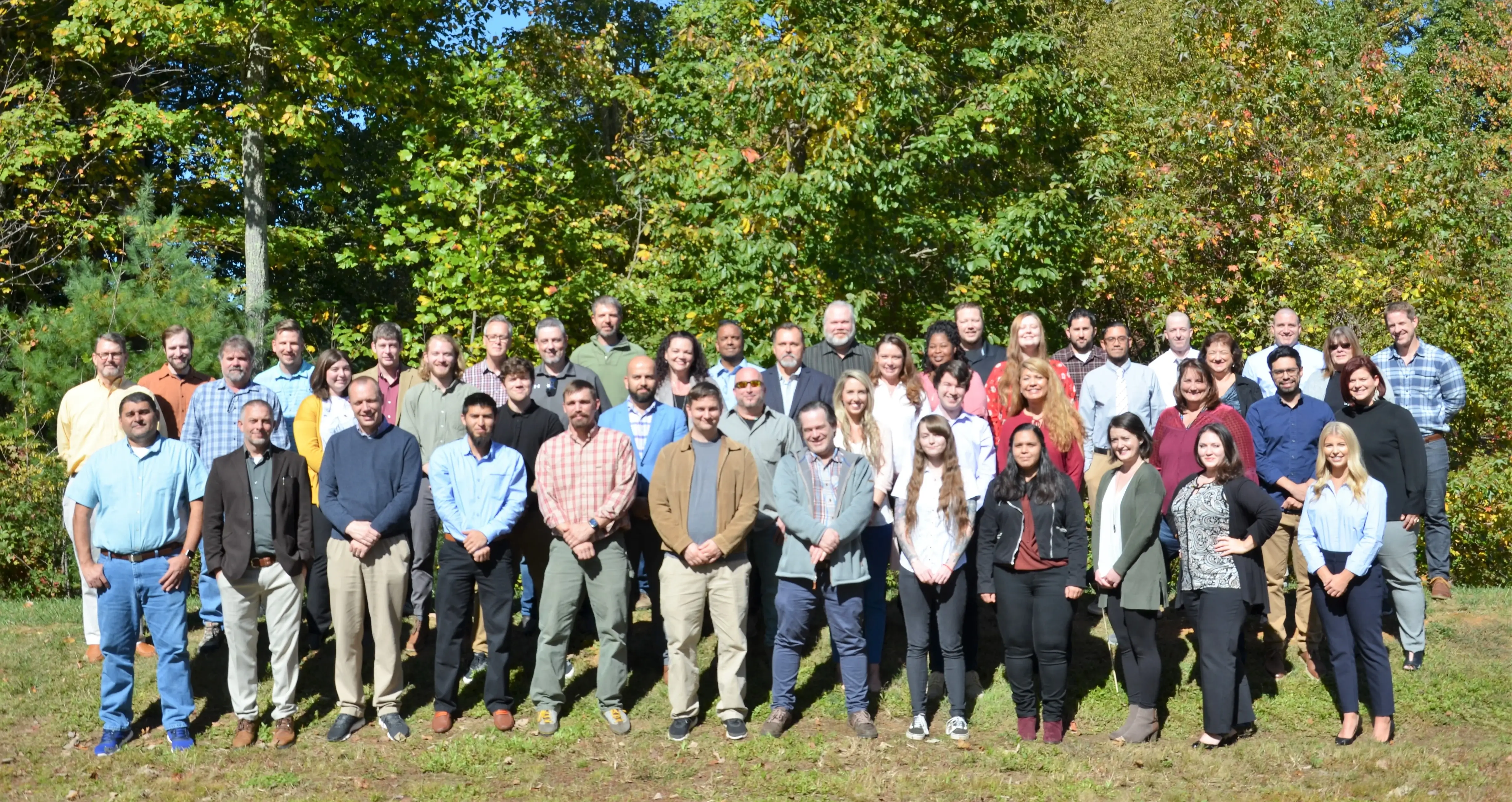 Employee benefits
ACF Technologies, USA offers a competitive compensation and benefits package aimed at supporting employee's health and wellness, financial planning, and work-life balance.
FSA (medical & dependent care)
Employer paid Life & AD&D
Voluntary Buy-Up Life & STD
401K with a company match
A proud equal opportunities employer
United States
Open positions
United Kingdom
Open positions
.NET Solution Developer
About the organization
ACF Technologies exists to improve customer experiences. With nearly two decades of experience, across numerous industries, we are a global leader in advanced customer flow management. Through a consultancy-led approach, we help customers streamline every interaction from appointment scheduling through onsite arrival through post-service feedback. Our solutions improve operational efficiencies, create better customer experiences and deliver a stronger bottom line.

Introduction
The .NET Solution Developer will work on a project team for developing customised functionality for our existing enterprise software solution, to meet customer implementation requirements. The role consists of software solution development and some client support aspects.
This will encompass many facets of software development of varying scope, during all lifecycle stages of project delivery.
The role will be responsible for developing code solutions to extend the behaviour of our core products to meet customer requirements.
The role will be joining as part of a new software development team to undertake C#.NET, MSSQL, and ASPX/MVC/Angular-based custom solutions.
This individual will be CRB checked. It is assumed that the candidate will have no reasonable knowledge that they will be unsuccessful in their applications for these checks.

Responsibilities and Accountabilities:
Learn our existing and new software solutions in-depth, including installation, configuration, and analysis of technical issues;

Develop customised modules for our software using IIS, .NET, and SQL technologies, as well as understanding how to integrate with a wide range of third party client solutions;

Self-manage ongoing development and testing activities to ensure successful solution delivery;

Feedback to internal team members and line managers to communicate all relevant ongoing project aspects;

Providing assistance to the client support team to handle, investigate and resolve issues with solutions, both from a software and hardware perspective;

Some client-facing work - required to determine and understand detailed solution requirements;

Ad hoc tasks as defined by management during the course of normal duty.

Technical Skills| Overview: C#, T-SQL, ASP.NET, MVC.Net, JQuery, CSS, Html, Angular
Must

have strong experience with Microsoft .NET 4+ C# technologies and above

Using existing class libraries to implement custom behaviour, data flow

Database access, to MSSQL to read write via stored procedures/TSQL

Using and creating WCF SOAP and REST WCF APIs

Using MVC for Views, Controllers, Data-layers

Altering ASPX webforms to make minor page changes

Ability to debug and investigate .NET code solutions

Ability to write clean, efficient, maintainable code and libraries


Must have experience with Microsoft MS SQL technologies 2012/14, specifically:




Writing efficient, performant TSQL queries against SQL tables, views

Writing stored procedures and functions

Ability to debug and investigate SQL code solutions


Must have experience with Web Design/Scripting Languages:

Writing HTML and CSS, JQuery

Knowledge Angular to create new product modules

Personal Skills
• Must be able to self-manage, self-test, understand and manage client requirements, and deliver via an existing delivery process
• Must have a good attitude, teamwork, telephone manner, and some experience with customer-facing scenarios

Preferable Skills
• Preferable to have experience with solution deployment and environment change control
• Preferable have an understanding of IIS and configuration of .NET application within an IIS environment
• Preferable to have knowledge of SSRS, writing SSRS reports
• Preferable to have skill with technical support, resolving client issues if necessary
• Preferable to have formal test-script writing experience
• Preferable to have skill with foundation project management or above

ACF Technologies UK| Technology House, 48-54 Goldsworth Road, Woking, United Kingdom, GU21 6LE |Phone: +44 (0) 333 600 8090