For all
Equal opportunities
ACF Technologies is proud to be an equal employment opportunity and affirmative action employer. We do not discriminate based on gender, race or color, ethnicity or national origin, age, disability, religion, sexual orientation, gender identity or expression, veteran status, or any other applicable characteristic protected by law.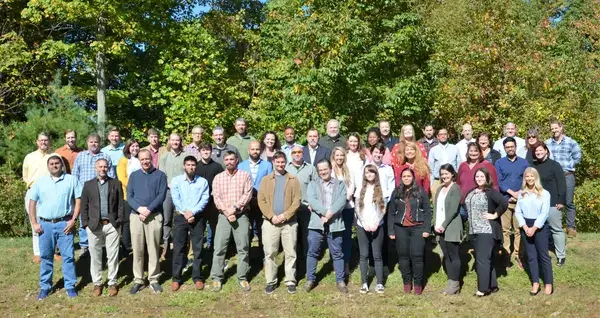 Employee benefits
ACF Technologies, USA offers a competitive compensation and benefits package aimed at supporting employee's health and wellness, financial planning, and work-life balance.
FSA (medical & dependent care)
Employer paid Life & AD&D
Voluntary Buy-Up Life & STD
401K with a company match
A proud equal opportunities employer
United States
Open positions
United Kingdom
Open positions
Support and Implementation Specialist
About the organization
ACF Technologies exists to improve customer experiences. With nearly two decades of experience, across numerous industries, we are a global leader in advanced customer flow management. Through a consultancy-led approach, we help customers streamline every interaction from appointment scheduling through onsite arrival through post-service feedback. Our solutions improve operational efficiencies, create better customer experiences and deliver a stronger bottom line.
ACF Technologies UK Ltd is an industry-leading supplier of customer experience optimisation software, delivering cutting-edge solutions to a wide range of clients across all industries and sizes.
Description|Purpose:
The Support and Implementation Specialist role will be responsible for 3 key areas within the business:
Systems – technical ownership and management of hosted service environments, and the internal ICT function.
Implementations – commissioning of environments, and configuration of ACF software within such environments.
Support – operating the helpdesk function for Business as Usual support services, including the overall ownership of tickets from opening, through investigation, to closing, meeting the SLA's of the client.
The role encompasses supporting our Enterprise and Hosted web application products, assisting with software configuration, technical support of software and hardware issues, and troubleshooting via phone, email, or onsite visits.
There will be extensive hands-on technical work, in Microsoft-based environments, configuring servers and software alike.
You will be a technically minded, hands-on individual, able to think on your feet and solve problems with creative solutions. We need someone with a strong work ethic and a very professional approach.
You will hold a full UK driver's license (clean), hold a current UK passport, and be prepared to travel.
This individual will be CRB checked and maybe vetted for Security Clearance. It is assumed that the candidate will have no reasonable knowledge that they will be unsuccessful in their application for these checks.
This role will be subject to either standard hours or non-core working hours, as part of a rota, according to client demand. This may or may not include weekends, national holidays and hours that are unsociable.
Lines of Authority:
Reports To: Delivery Director
Essential Duties and Responsibilities:
The Support and Implementation Specialists responsibilities include, but are not limited to:
To create and maintain a functioning set of hosted services and servers to enable ACF's software to be continuously delivered from
To proactively monitor and improve such hosted servers to the ultimate benefit of the client
To maintain all aspects of the internal ICT provision, including the maintenance of networks, data, communications capabilities, and physical infrastructure
To provide 1st and 2nd line technical support queries professionally and efficiently, maintaining a high degree of customer service
To ensure that all SLA's and escalation points are met
To work effectively and productively with 3rd line support
To take ownership of user problems, perform a technical diagnosis and fix the issue either remotely or on-site
To document all calls on our call logging system
To maintain user security on all systems
Supporting users in the use of Computer equipment by providing necessary training and advice
To arrange for external support visits whenever problems cannot be resolved in house
Train users in our software via remote methods, or face to face
Install and configure our products according to the client requirements and as per project plans
Local IT systems management; maintenance and provision of local IT resources to aid in the running of the UK operation
Act as an implementation specialist, taking direction from the Technical Project Manager and working with the client to implement their installation of Q-Flow, according to the prescribed specifications
To assist in the ongoing change and configuration of installations according to change management and control processes
To maintain the company's systems, which may change from time to time, such as Netsuite
Technical and Personal Skills
Must be technically minded, strong ability to learn and problem solve
Must have experience of .NET web application support
Must have experience and knowledge of diagnosing issues with MS SQL (SQL scripts, Stored Procedures and SQL Databases)
Must have knowledge and experience of diagnosing issues in simple Visual Basic or C# code (capable of understanding code and identifying issues)
Must have knowledge of IIS (configuration, sites, application pools, permissions)
Must have keen ability to learn, self-learn and self-research, and use all resources available (knowledge-bases, search engines, colleague knowledge) to resolve an incident
Must have excellent telephone manner
Must have an ability to communicate technical concepts to non-technical people in a clear and concise manner.
Must have knowledge of PC hardware, cabling and networking
Must have knowledge of Windows Server and setup
EOE Statement
We are an equal employment opportunity employer. All qualified applicants will receive consideration for employment without regard to race, color, religion, gender, national origin, disability status, protected veteran status, or any other characteristic protected by law.