Bay County Tax Collectors' four offices serve nearly 200,000 constituents every year. Each office provides a wide range of services, including drivers licenses and vehicles, property tax, and concealed weapons permits. Cities in Bay County include Fountain, Lynn Haven, Mexico Beach, Panama City, Panama City Beach, and Youngstown.
Overview
Bay County Tax Collectors office strives to provide exceptional customer service through a mix of a talented, caring team and innovative technologies. However, with the onset of the pandemic and the need for social distancing, they realized the limitations of their current
system.

While the existing system helped manage the flow of people through the lobby, it did not adequately support appointment scheduling. Q-Flow has helped streamline appointment scheduling and customer flow, leading to higher productivity and time savings.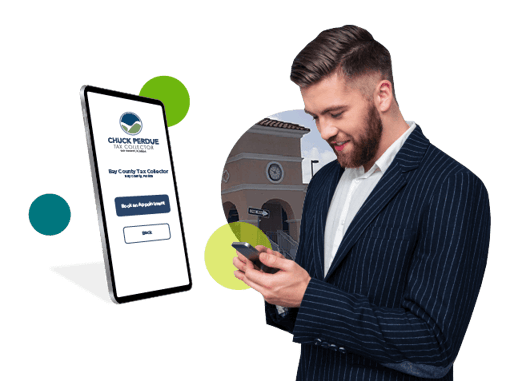 The Challenge
The organization was experiencing regular system outages and inaccurate wait time forecasts.
They couldn't manage constituents in their queues or make transfers between queues, and constituents weren't receiving text message notifications. There was also no way to support virtual appointments or reports that allowed the Bay County Tax Collectors team to dig down into fundamental data and analyze trends.
Q-Flow's ability to address these challenges and offer features like Q-Flow Survey, Remote check-in, and mapping via the Online Appointment Booking Solution made it an obvious choice. It allowed their company to improve customer flow, increase productivity, and save everyone time, both constituents and employees.
The Solution
After seeing multiple demos and speaking with other local tax collector's offices, Jessica found Q-Flow in a neighboring county. She knew Q-Flow had been successfully integrated by several other tax collectors and was competitively priced, further making it a clear choice.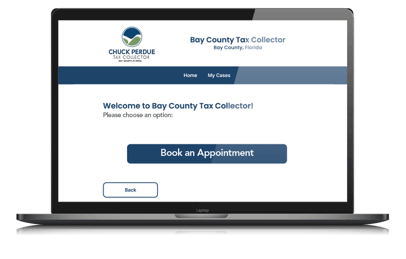 ACF assigned a dedicated team to conduct fact-finding workshops and spent time in the trenches with the people who deeply understand Bay County Tax Collector's current workflows. Shortly after that, ACF's implementation team analyzed the information and used it to create a process improvement plan which we then took back to Bay County Tax Collector's HQ to refine on-site.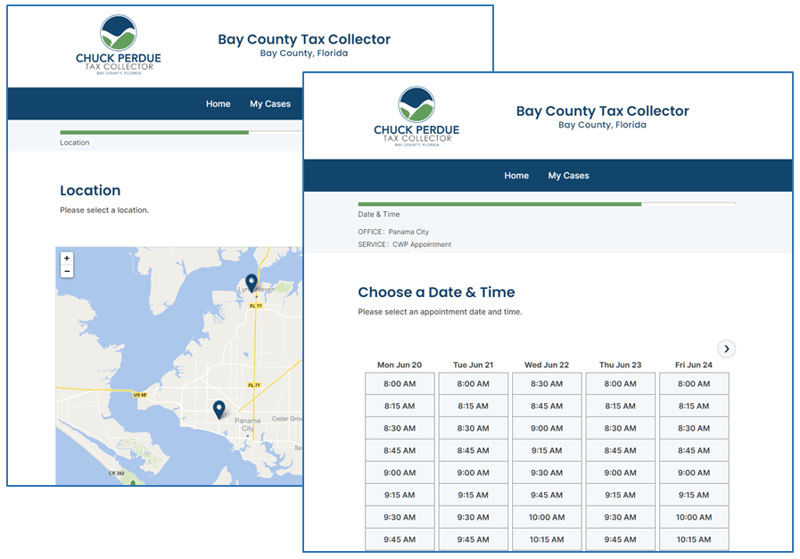 The Results
After implementing Q-Flow, Bay County Tax Collector's team saw a productivity boost and more flexibility around managing queues, including:
More Accurate Wait Times - Q-Flow's ability to accurately forecast wait times has given the Bay County Tax Collector's team the ability to deploy additional frontline resources when wait times increase


Customer Appointment Rescheduling-empowering customers with the ability to reschedule their appointments have proven timesaving for team members and the call center


Reporting and Surveys - reporting on customer incidents and survey responses are available across the entire customer journey, helping staff pinpoint and address specific issues in the customer experience


Operational Efficiencies - frontline staff can use the FIFO (First In, First Out) feature to call the next person in line without visually searching queues or manually calculating who is next in line for service
Q-Flow is a secure and dynamic platform that's currently being used by over 25 Florida State Tax Collectors – and at all levels of government across the United States.

Our competitive pricing, industry-leading solutions, and dedicated team are just a few of the reasons why ACF has a 99% customer retention dating back to 2003. Don't wait, get in touch with the team to discuss your specific needs in detail.
Download Case Study