UK Multinational Telco Company implements Q-Flow in 800 locations with ACF Technologies
The British multinational telecommunications company, with headquarters in London,
predominantly operates services in the regions of Asia, Africa, Europe, and Oceania.


The company owns and operates networks in over 20 countries and has partner
networks in over 50 additional countries. Its Global Enterprise division provides
telecommunications and IT services to corporate clients in 150 countries. To ensure the
company provided their customers with the best customer service and a unified global
customer experience, they decided to implement ACF's enterprise appointment
booking and queue management solution Q-Flow.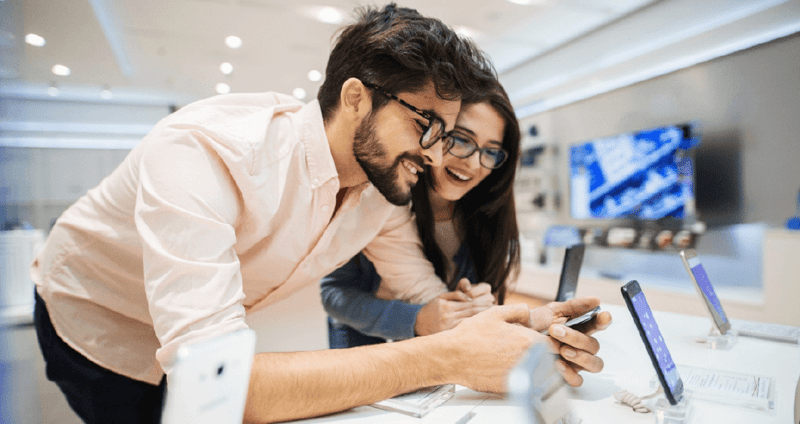 The Challenge:
With such a large customer base across the world, the need for an appointment booking and queue management solution became apparent. Prior to working with ACF, the company realized they had several key business challenges that needed addressing:
Global need for best-in-class queue management and appointment booking technology partner
Variation of increasing and decreasing footfalls across the global estate
Need to deploy globally unified solutions to create a consistent brand experience
Need for a technology partner with roadmap capabilities to ensure competitive advantage is sustained
Need for a solution that can be localized swiftly per country
Need to create a unified single view of customer experience
Need for intelligent real-time reporting for management and business


The Solution:
ACF worked with the company to implement an enterprise appointment booking and queue management solution, using the Q-Flow platform, that would achieve the following key goals:
Online appointment booking solutions or multiple countries, whereby customers can book appointments within stores using location finding and service filtering
Video appointments for customers to speak with staff via secure video connection includes video call recording and storage
Fully branded and localized solutions to each country including language
Fully automated customer notifications using SMS and email, including confirmation, reschedule, cancel, no-show, communications
Multiple system integrations to pull in staff working patterns and store opening times
Virtual queue management solution allowing customers to queue and wait virtually
Queue management will be in-store with fully branded kiosk devices used to help customers join queues or check-in for appointments
Digital signage screen for keeping customers informed around their position in the queue
Local market solutions, such as printed coffee vouchers for longer waiting customers
Integration with central data warehouse and reporting systems to create advanced MI and BI reporting
Integrations with workforce management and IDAM tools for full automation
Cloud hosting of solution for fully managed service
Ongoing solution support delivered across all countries to ensure best in class service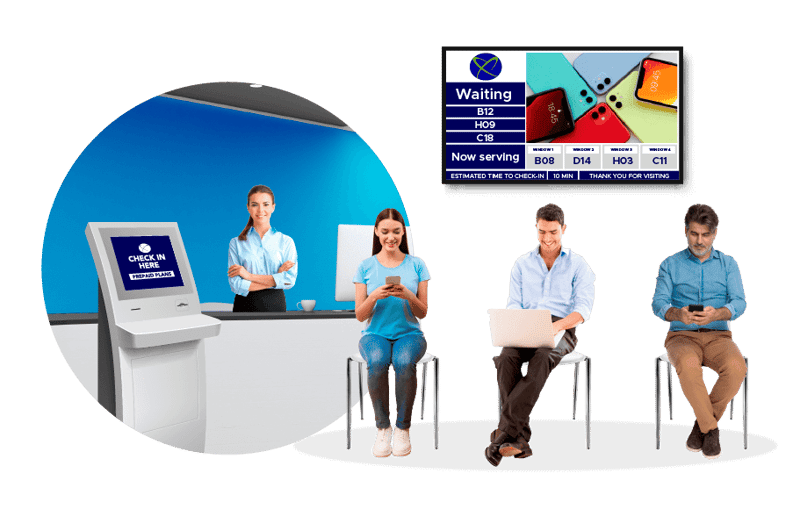 Q-Flow Appointment Management & User Interface

: Using the Q-Flow web user interface, staff across the branches can see 100% real-time availability and book customers in for their appointments in a matter of seconds, matching the customer to the exact member of staff or store they require.
Video Appointments

: The company decided to implement video appointments as part of their solution. This enabled their customers to meet with staff at any time, by delivering a completely virtual experience.
Online Booking Solution

: Customers can book online via the online booking solution which works effectively across all devices and makes the booking experience simple and effective. Staff can easily switch on and off channels for appointments using Q-Flow, which is immediately shown on the online pages.
Reports & Insights

: Store and area managers can see valuable reports which give a present view of the business performance, including total appointments booked, served, average service times, SLA comparisons, and the % of calendar utilization across a given period of time and locations. The central administration team is also able to see organization-wide data for all key metrics required. This data is passed directly across from the Q-Flow database to a central reporting system
| | |
| --- | --- |
| | Seamless Delivery: ACF implemented Q-Flow in less than four weeks. In 2015, ACF was awarded the 'Preferred Supplier' title for 'Appointment Booking and Queue Management Solutions' globally by the company. As a result of this award, ACF implemented Q-Flow in an additional four countries. |
| | |
| --- | --- |
| | Support & Account Delivery: ACF Technologies supports the company with any issues that may arise and ensure we have regular account meetings with each country to ensure the system evolves as required. |
The Results:
Q-Flow implemented in five countries with over 800 locations
1.5 million customer interactions managed each year
Country-wide solution delivery in under four weeks
Ongoing technology partnership for six+ years
Decreased wait times and improved customer satisfaction in multiple countries


Download Case Study