The British health and beauty retailer and pharmacy chain operates in the UK in addition to several countries in Europe and Asia. It is split into three divisions - health and beauty retail, opticians, and pharmacies. The chain has over 2500 pharmacy locations, 600 optician locations and over 1000 beauty locations across the UK and Ireland. The health and beauty stores are often extensions of the pharmacy locations. To ensure that the chain provided their customers with the best customer service and a unified customer experience, they decided to implement ACF's enterprise appointment booking solution Q-Flow in the UK and Ireland.
The Challenge
With such a large customer base across the UK and Ireland, the need for an appointment booking solution became apparent. Prior to the implementation of ACF booking system, the chain relied upon paper diaries for appointment management in their Pharmacies. This led to obvious challenges around data capture, accuracy, and tracking. In 2014 when the process of digital appointment booking began, the benefits would be multi-fold, ranging from data and accuracy in their Pharmacy business and attendance adherence, to revenue generation in their Optician business. These key benefits combined with the below has helped push the chain's digital footprint to all areas of their operations;
Variation of increasing and decreasing footfalls across the national estate

Need to deploy a national unified solution to create consistent brand experience

Need for a best-in-class technology partner with roadmap capabilities to ensure competitive advantage is sustained

Need for customers to be able to book appointments online, in-store or over the phone

Need for solution that empowers local stores to manage their own available time

Need to create a unified single view of customer experience

Need for intelligent real-time reporting for management and business

Need to reduce number of customers not showing up to appointments
The Solution
ACF worked with the chain to implement an enterprise appointment booking solution, using the Q-Flow platform, that would achieve the following key goals:
Online appointment booking solution, where customers can book appointments within stores using location finding and service filtering

Fully branded and tailored solution for a fully omni-channel solution

Fully automated customer notifications using SMS and email, including confirmation, reschedule, cancel, no-show, communications

Multiple system integrations to manage a single view of customer, advanced reporting and account authentication




Ongoing solution support delivered to both countries to ensure best in class service




Highly performant solution capable of dealing with significant seasonal/business peaks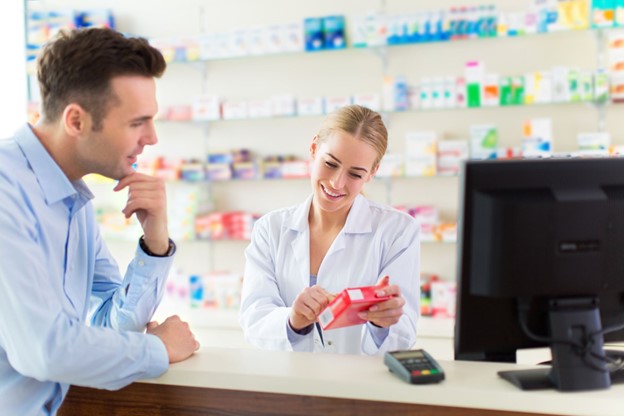 Q-Flow Appointment Management & User Interface

Using the Q-Flow web user interface, staff across the branches can see 100% real-time availability of the entire estate and book customers in for their appointments in a matter of seconds, matching the customer to the exact member of staff or store they require.

Online Booking Solution

Customers can book online via the online booking solution which works effectively across all devices and makes the booking experience simple and effective. Staff can easily switch on and off channels for appointments using Q-Flow, which is immediately shown on the online pages.

Reports & Insights

Store and area managers can see valuable reports which give a present view of the business performance, including total appointments booked, served, average service times, SLA comparisons and the % of calendar utilisation across a given time period and locations.

The central administration team are also able to see organisation-wide data for all key metrics required. This data is passed directly across from the Q-Flow database to a central reporting system for the company to create the exact reporting views needed.

Seamless delivery

ACF implemented Q-Flow in both the UK and Ireland in 2014, and the chain has since then seen an increased number of pharmacy services appointments booked, through ease of use, increased visibility and awareness through advertising and being on their website and within their mobile app.

Support & Account Management

ACF Technologies supports the company with any issues that may arise and ensure we have regular account meetings with each country to ensure the system evolves as required.
The Results
Q-Flow implemented in the UK and Ireland with over 2500 locations

Decreased wait times and improved customer satisfaction in both countries

Ongoing technology partnership for seven+ years

No-show rates significantly reduced

Increased number of pharmacy services appointments booked

Fully integrated single view of customer across the enterprise appointment booking platform
Download Case Study
Back in early 2020, no-one could have envisaged that we were about to design and create a system of this scale in such a short timeframe, so we're immensely proud that the National Booking Service has enabled millions of people to book their jabs quickly and easily…The fact that it's now being used for flu vaccinations is not only testament to its success, but also a great example of existing digital services being adapted and enhanced to meet the needs of patients.
Helen Clifton, Executive Director of Product Delivery