Help your customers navigate your premises with our digital wayfinding and interactive signage.
Your customers or patients are bound to have a negative experience if they get lost on your premises. Protect visitors from the anxiety of being lost or late to a meeting by making it easy for them to find where they need to be with our intuitive indoor navigation system.
Our comprehensive, hardware-agnostic software makes it easy for you to provide clear and simple directions along every step of the customer journey.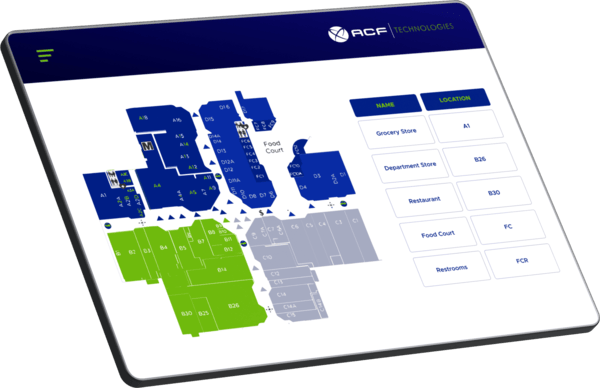 Key features of our wayfinding software
CLEAR AND SIMPLE DIRECTIONS ON INTUITIVE DIGITAL DISPLAYS
Centralized Screen Control
Printed or Electronic Directions
How we do it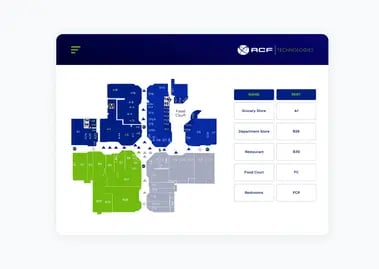 Our wayfinding system makes it easy for visitors to check-in, transfer between departments, and find the closest exit.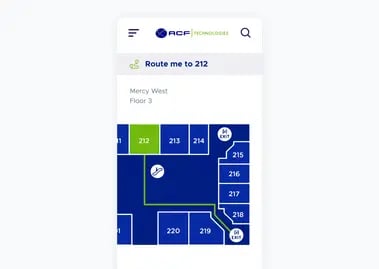 Provide clear and simple directions via mobile devices, interactive information displays, non-proprietary hardware, and emergency exit alerts.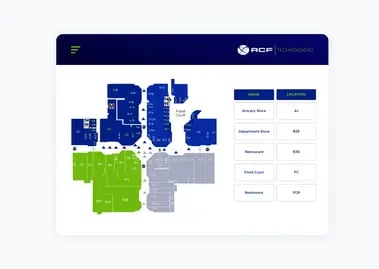 Clear and straightforward directions help improve customer and patient flow, reduce missed or late appointments, increase operational efficiency, and improve staff wellbeing.