Q-Flow PLATFORM
Connect with your customers online and off
Online Appointment Management
Your organization's appointment booking process sets the tone for the entire customer experience. An online queue management system gives patients and customers the ability to access your services and manage appointments anywhere, anytime. Give your customers a sense of control throughout the customer flow while streamlining your services and easing the burden on your employees and reducing operating costs.
Our products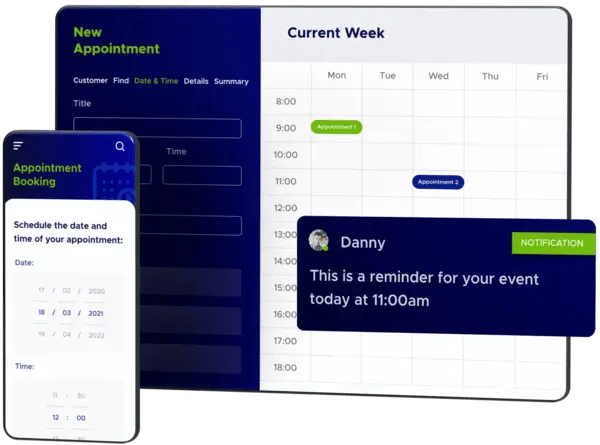 In-Store Event Booking
Create and invite customers to events of all types and scales with the ACF Event Booking Solution. Now you can connect your digital customers to physical stores with an online event management system that empowers you to quickly create events around your latest products, services, and offerings.
Our products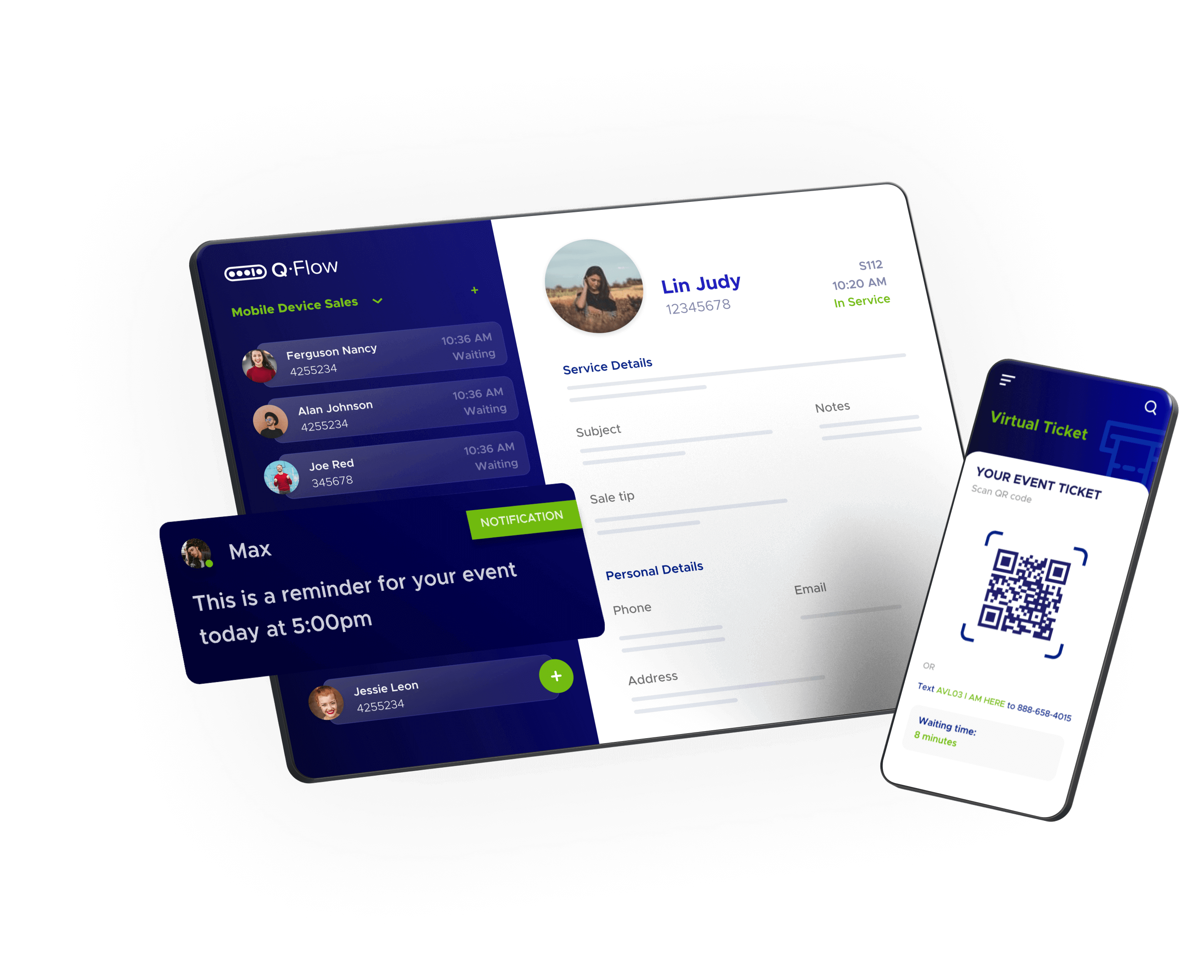 Queuing Solutions
Queue management empowers you to serve customers quickly and efficiently. Today's customers want to engage with your business anywhere and at any time. Virtual queuing and virtual ticket systems allow people to join a line for your services through their mobile device, while digital signage, kiosks, and wayfinding solutions streamline their on-site experience.
Our products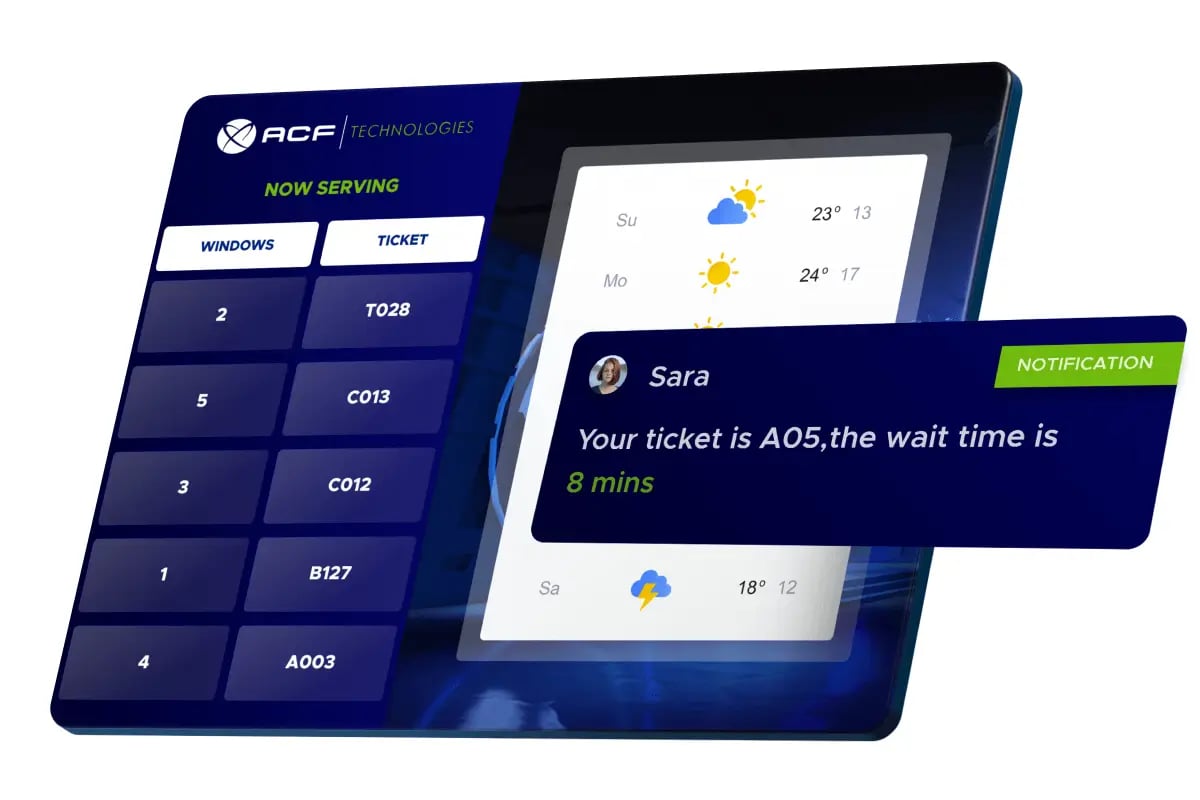 Customer Feedback
Let visitors help you quickly improve the customer experience. Our automated customer feedback system encourages customers to provide real-time feedback on your services, giving you invaluable insights into how well your service meets their expectations. Analyzing this data will help you quickly identify where you can improve your customer flow.
Our products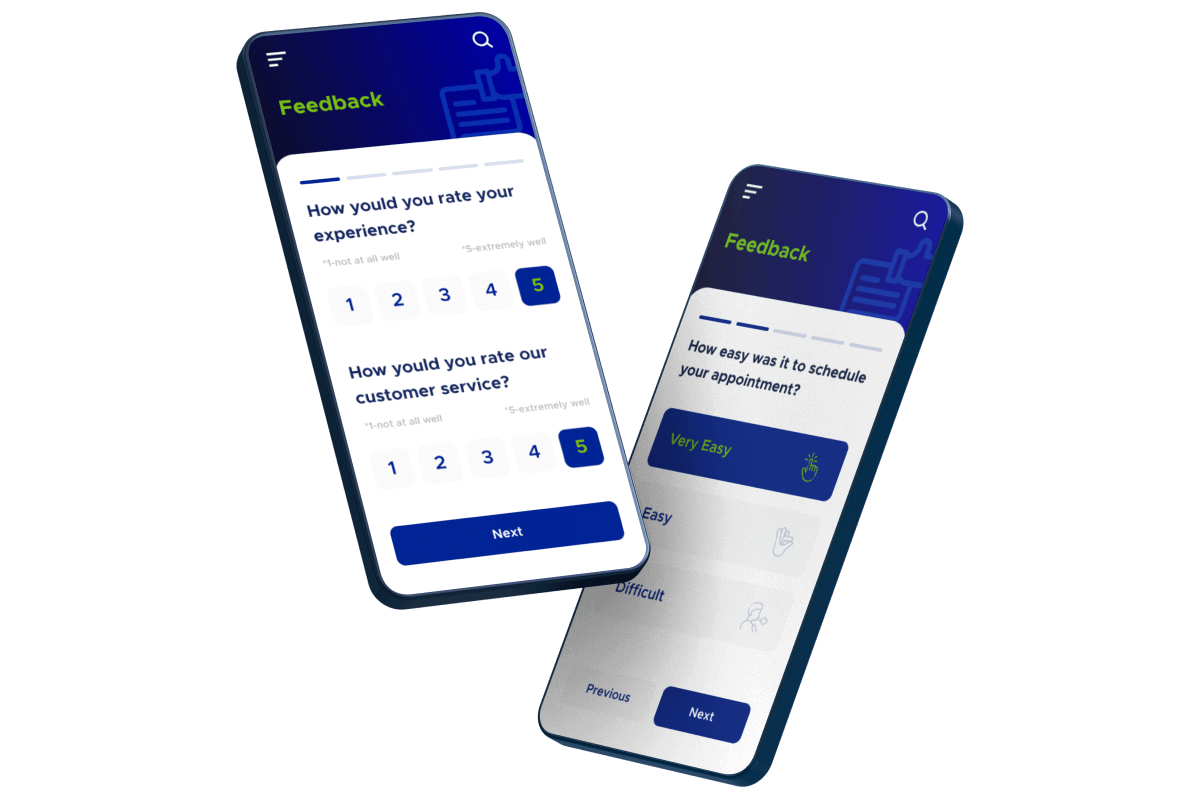 Analytics & Consulting
Need help implementing a tailored queuing system for your customers? We have a team of experts with over two decades' combined expertise in implementing customer experience solutions. Leveraging our global resources and data accumulated across multiple industries, we use Lean principles and Human Change methodologies to create and streamline customer experiences. With our Dynamika methodology, we model your environment and use predictive tools and process simulation to shape your entire customer journey and deliver exceptional results.
Our products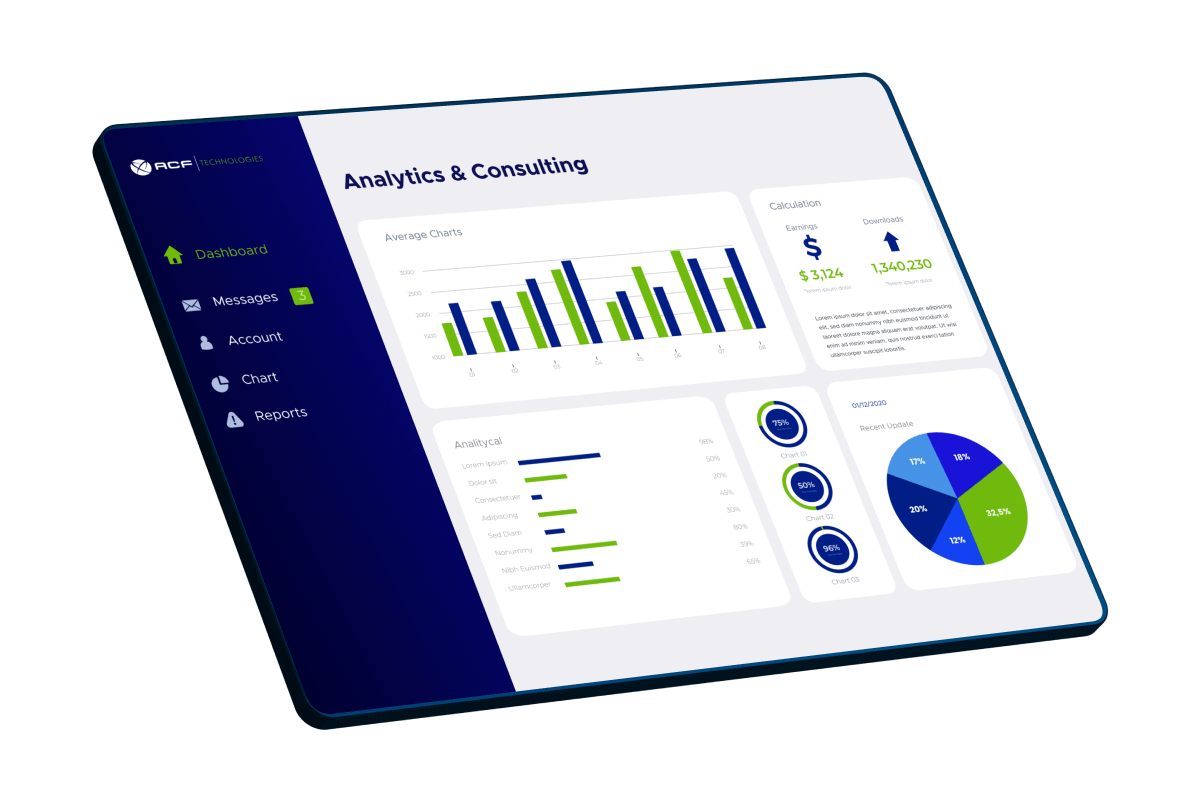 Benefits
Virtual First
Connect customers with the services they need at every touchpoint in the customer journey, both online and off.
Highly Customizable
All of our solutions are tailored to your specific needs and are configured to your unique business strategy.
Engagement
Keep your staff engaged and productive by giving them the right tools to deliver excellent customer service on-site and remotely.
Optimize Flow
Reduce bottlenecks throughout your customer journey and manage on-site customer flow so visitors always feel safe and comfortable on your premises.
Integrations
Our customer experience and queuing solutions are designed to integrate with other platforms to keep costs down and ensure your return on investment is realized sooner.
Seamless Experience
Give customers a seamless experience across multiple channels so they can confidently access your services online and off.
Connected to the tools you use
Our goal is to help you leverage the technology at your fingertips to transform the customer experience – not break the bank on installing all-new equipment. That's why we pride ourselves on having the most extensive list of integrations in the industry, including a scripting layer, an API, and Webhooks.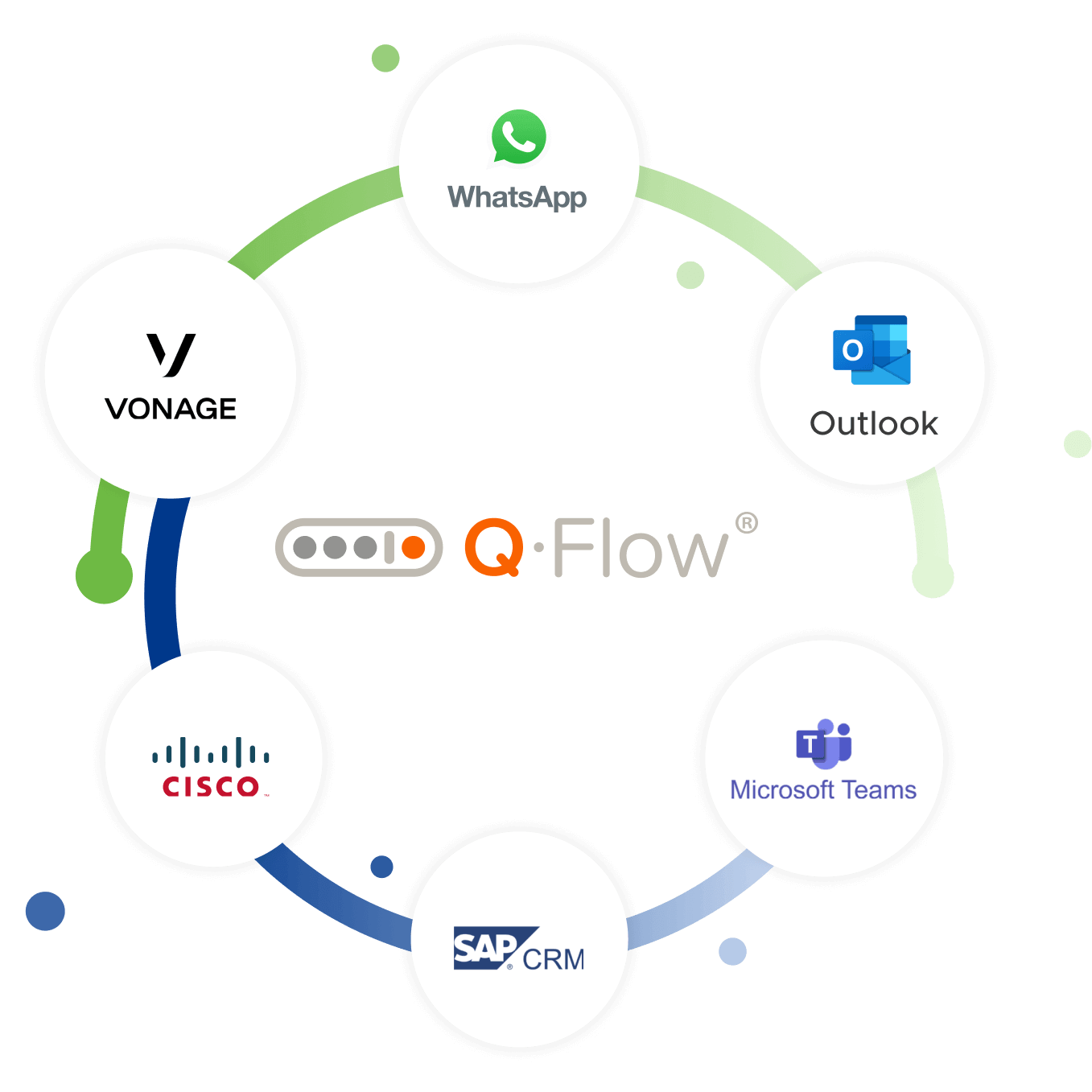 What's going on?
Software Development Manager, Carlos Lopez celebrates 17 years with ACF Technologies. Learn about what Carlos does and his take on heritage and
Join ACF Technologies, global leaders in Customer Experience Management, as they celebrate their 20th Anniversary.
Heather Jones provides valuable insights into her personal and professional journey - from her aspirations to attend law school to becoming the CFO