Q-Flow is the core platform that powers our suite of next-generation customer experience and queue management solutions. This comprehensive software empowers businesses to seamlessly manage and optimise omni-channel customer journeys and streamline back-office processes.
Each of our modules are built on this powerful platform, allowing you to deliver a range of services through a single intuitive tool and make the most of every customer visit.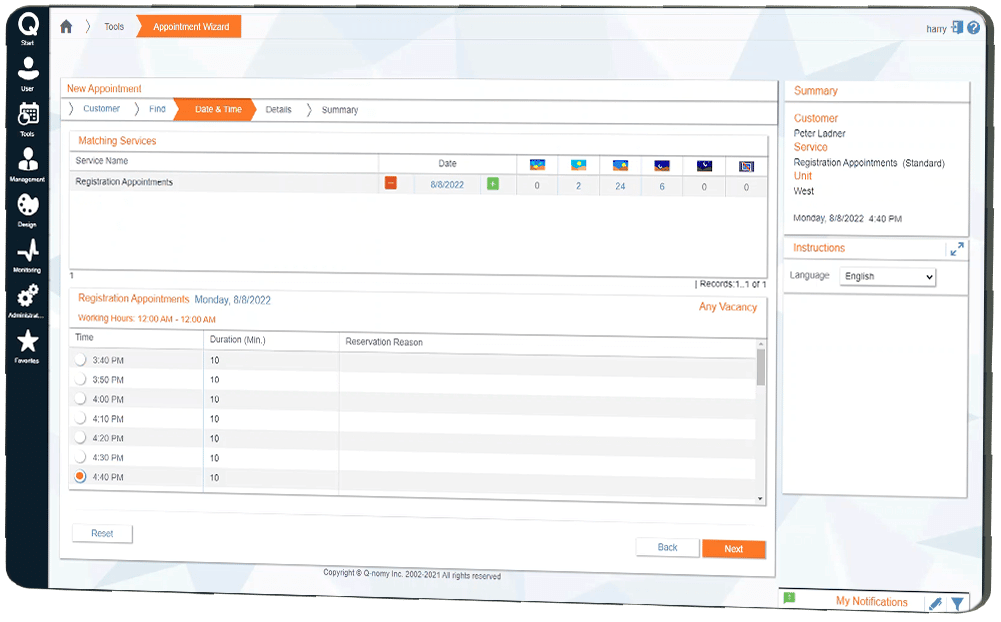 Appointment Scheduling and Management
Q-Flow was designed to deliver seamless omni-channel appointment scheduling solutions for organisations of all types and sizes. Our core appointment booking module allows you to optimise the on-site customer experience with smart appointment management solutions.
Provides a hybrid customer experience that allows visitors to check in and wait wherever it suits them through their mobile device.
Empower visitors to schedule appointments online, reduce the number of no-shows through automated mobile notification reminders, and automate the customer flow upon arrival.
Customer Flow Management
Automatically assign visitors to the shortest queue for the exact services they need as soon as they step through the door of your organisation with our queue management system.
By harnessing Q-Flow's powerful features, you can automate check-in to make the arrival process more efficient for your customers and your staff.
Our system automatically verifies visitors' identities, providing a seamless and secure check-in process. Automated wait time alerts then manage customer expectations and improve their experience by alerting them of wait times. Real-time insights into customer behaviour through detailed analytics then allow you to optimize the customer experience across each one of your locations.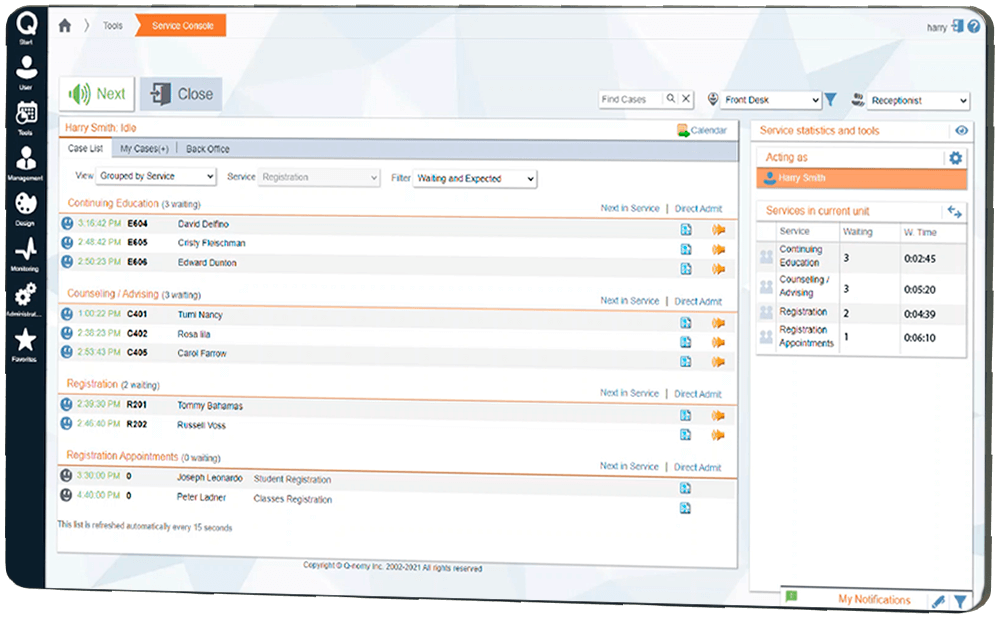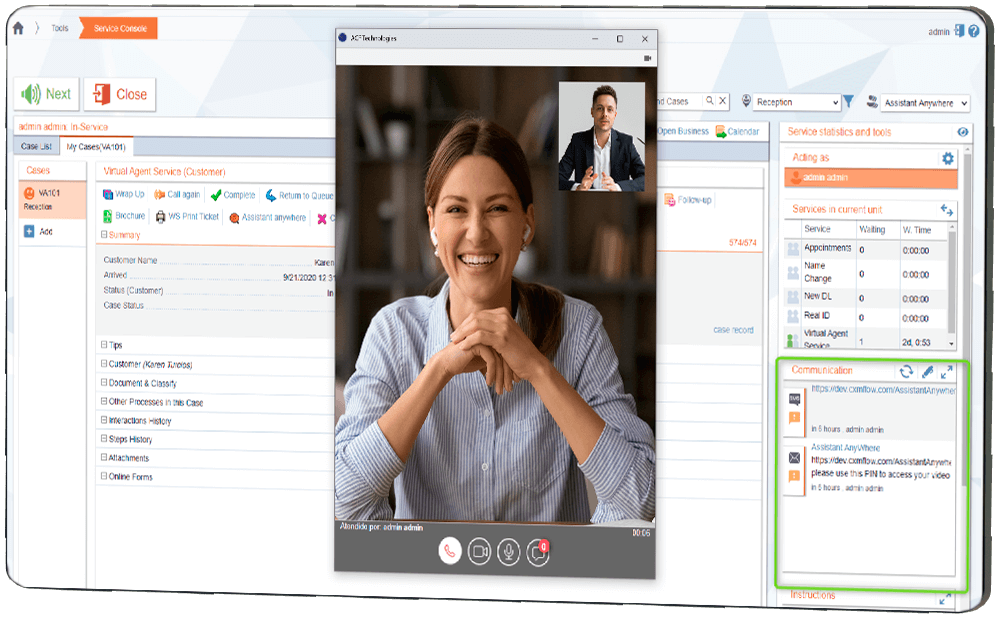 Customer Interaction Management
Q-Flow makes it easy to engage customers, patients, and citizens during every interaction – online and off.
Manage customer communications across your services from a single platform, automate appointment reminders and wait time alerts, and transform each contact point into a sales opportunity.
Business Process Management
Seamlessly orchestrate processes across multiple locations and departments through our business process management (BPM) system, which is powered by Q-Flow.

Automate complex service processes through an end-to-end BPM system that covers all aspects of the day-to-day business by integrating project management, automated workflows, and repetitive processes into one intuitive platform.

Real-time reports and automated alerts guarantee managers at all levels stay on top of their goals and KPIs and ensure back-office processes deliver on promises made by customer-facing staff.
Q-Flow Screenshots
Testimonial

We love Q-Flow and don't know what we would do without it. Because of Q-Flow we have made improvements to ensure that patient throughput and Customer Service standards are met on a consistent basis.
Finger Lakes Health
Geneva General and Soldiers and Sailors Memorial Hospitals

ACF has been a great partner, incredibly responsive and adaptive as we made adjustments. Q-Flow is the 'crown jewel' example of effectively managing county dollars. Other counties now visit our offices, just to see the system at work.
Buncombe County Dept. of Health & Human Services