A customer service model that is designed to meet the needs of the future in local government should be proactive, data-driven, and focused on customer experience.
The UK government is making significant steps towards digital transformation, currently ranked second globally. Embracing digitalisation is recognised as a vital element in achieving sustainable transformation.
Given the government's commitment to reaching Net Zero by 2050, local government agencies need to build a customer-centric model for the future aligned with their overarching sustainability vision.
Building a customer service model for the future involves leveraging the appropriate technology that enables customers to navigate seamless omnichannel journeys and empowers them to make long-term decisions. The three following tendencies provide an idea of what this journey could be like.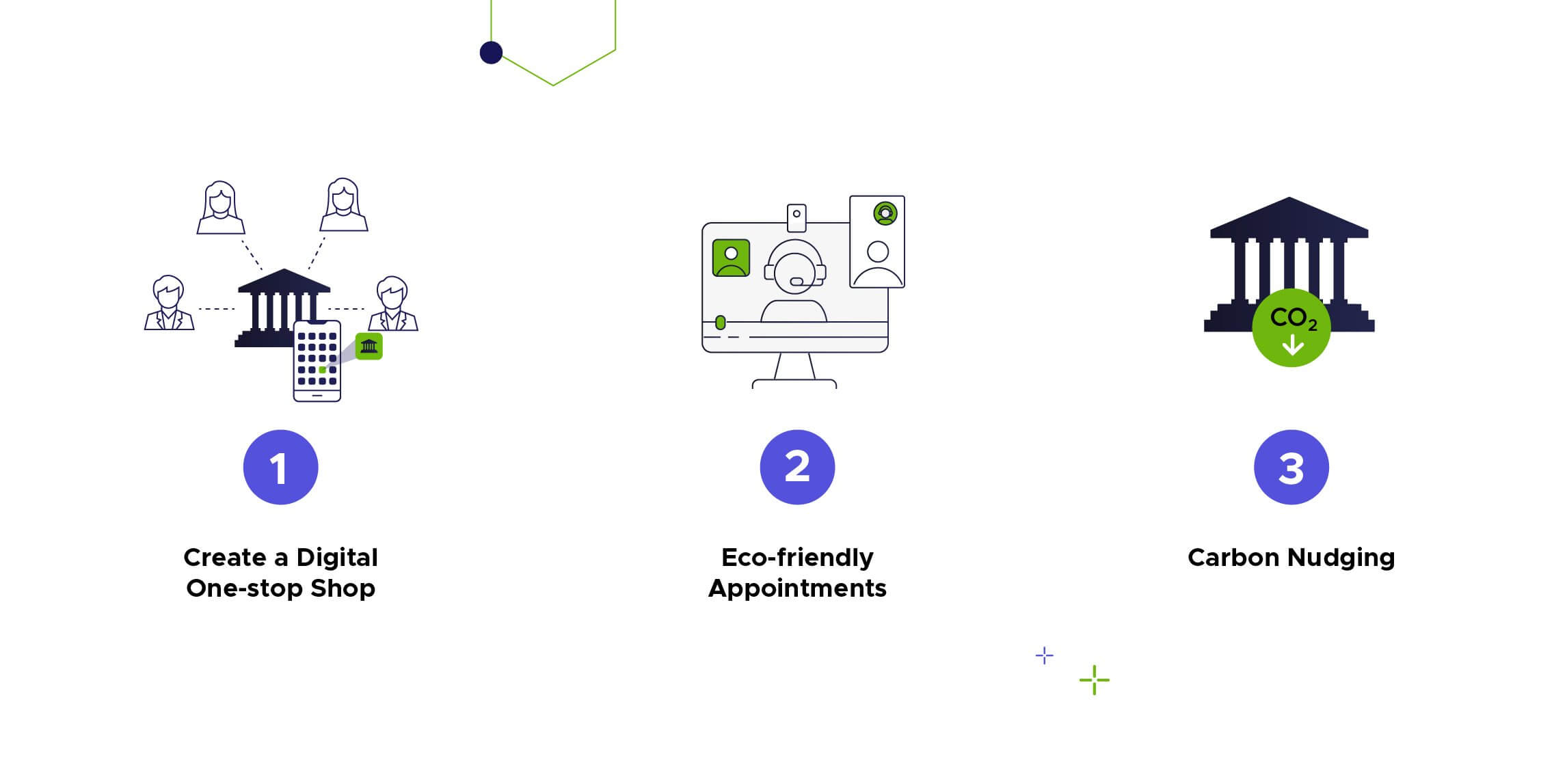 3 Key Trends Shaping the Future of Customer Service
Create a digital one-stop-shop
Governments worldwide have widely implemented the concept of a single, centralised platform that collects client data. However, the services provided by this shop vary. Contrary to popular belief, what was intended to be a customer-centric creation frequently causes customers to repeat their behaviours, leaving them frustrated.
An integrated front office that facilitates cross-departmental customer visits is the foundation of a fully digital one-stop shop. Customers can, in other words, arrange an online appointment, receive service from a dedicated staff member, and exchange digital documents all in one location. This technology allows government organizations to plan their work calendars based on scheduled appointments, lowers operational overhead, and improves customer service teams.
Eco-friendly appointments
Wherever possible, government entities should encourage citizens to schedule appointments with a lower environmental impact, such as phone or video calls. These channels are more sustainable and allow customers to communicate how they prefer it.
Carbon Nudging
Educating people on the carbon footprint of their decisions may be a useful tool for raising awareness and promoting sustainability goals. Local governments can provide information on the carbon footprint of various appointment kinds, encouraging customers to choose appointments that emit fewer emissions.
Customer booking software allows consumers to offset the carbon footprint of their appointment through a third-party mechanism. Thus, government organizations ensure that the carbon footprint emitted during the appointment is minimized and that the remainder is offset by supporting carbon-reducing programmes.
ACF Sustainable Service Model
To implement these trends, ACF Technologies introduce their Sustainable Service Model that empowers customers to make sustainable choices while increasing operational efficiency within local government service teams:
Omnichannel Appointment Booking
Ability to choose an appointment type that is less environmentally challenging, such as a phone call instead of a video or walk-in appointment.
Option to offset carbon emissions from appointments and support credible sustainability projects.
Ability to connect customers with the most qualified staff members based on their specific needs.


Customers can book virtual face-to-face appointments with a secure in-built online chat.
Ability to share documents, complete transactions, give signatures, and share data thanks to an end-to-end fully encrypted secure technology that ensures confidentiality and privacy of customer information.
Supports WebRTC (no app), Microsoft Teams or Zoom, making it accessible and compatible with existing communication tools.


Ability to join queues from any location online to using a phone or laptop.
Real-time notifications informing customers of their position in the queue, cutting on-site wait times and reducing crowded lobbies, which results in higher customer satisfaction.
Optimisation of customer flow and footfall that reduces crowding.
Local governments that use ACF Technologies software improve customer experience, optimize operations, decrease environmental impact, and improve service delivery. It is an essential instrument for modern local government management in the United Kingdom.
Make a difference in your administration by consulting the experts or scheduling a demo.