ACF Technologies delivers an engaging experience to attendees at the 2023 Defense Health Information Technology Symposium.
ACF Technologies are absolutely thrilled to share the exciting highlights of our highly successful showcasing of the Q-Anywhere 1.5 product at the Defense Health Information Technology Symposium (DHITS) in the vibrant city of New Orleans. The event provided us with a tremendous opportunity to connect not only with our esteemed partners at the Defense Health Agency, PMO (Project Management Office), but also with industry peers and stakeholders. It was a fantastic platform for us to demonstrate our latest innovations and cutting-edge solutions.
We take immense pride in the overwhelmingly positive feedback we received from our valued clients. Our digital brochures were highly praised for their captivating design and informative content, while the introduction of the scorecard was met with widespread appreciation and enthusiasm. It was truly gratifying to witness the impact our offerings made on the attendees, further solidifying our position as a leading provider of exceptional digital solutions.
Throughout the event, our dedicated team at ACF Technologies worked to ensure that each and every one of our offerings not only met but exceeded the highest standards of quality and performance. Our goal was simple yet ambitious – to provide current and potential customers with an educational and engaging experience at the show. The positive feedback we received from attendees was a testament to our commitment to excellence.
Customer satisfaction lies at the very heart of our business philosophy, and DHITS was a resounding testament to our unwavering dedication. We are truly grateful for the opportunity to strengthen our partnership with the DHA's PMO and explore new avenues for collaboration. The event served as a catalyst for us to deepen our understanding of our customers' needs and expectations, paving the way for the inclusion of even more innovative and comprehensive solutions across the healthcare industry.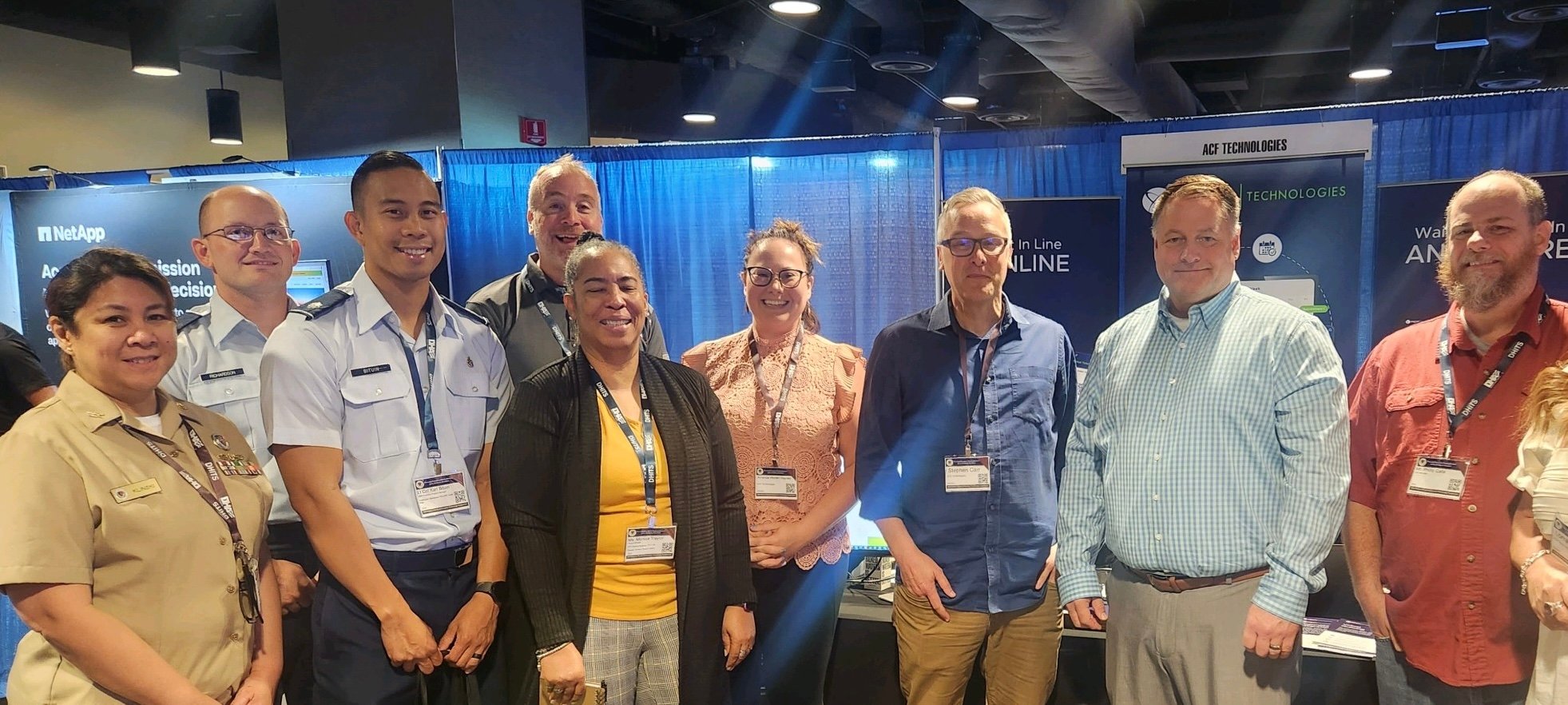 We would like to express our sincere gratitude to everyone who supported us during this monumental event. Your unwavering enthusiasm, engagement, and invaluable feedback played a pivotal role in making DHITS an astounding success. We are genuinely excited about the future and eagerly look forward to continuing our work with you, our esteemed partners, in our shared mission of transforming industries through technology-driven solutions.
Want to see the scorecard for yourself? To start, complete your Patient Experience Assessment and receive a free, personalized report. If you already have an idea of how you would like to see your facility improve, schedule a demo with one of our experts.
At ACF Technologies, we remain dedicated to providing exceptional experiences for our customers. If you have any questions, feedback, or would like to learn more about our broad range of smart solutions, please do not hesitate to reach out. We deeply value your input and are always here to assist and guide you on your digital transformation journey.