Capturing feedback from your customers and employees is critical when your goal is to enhance the customer experience.
Our Customer Feedback system gives your customers the opportunity to rate their experience and organizes the information into an easy-to-analyze output. With this valuable data, organizations can evaluate performance, follow up with customers, and make improvements accordingly.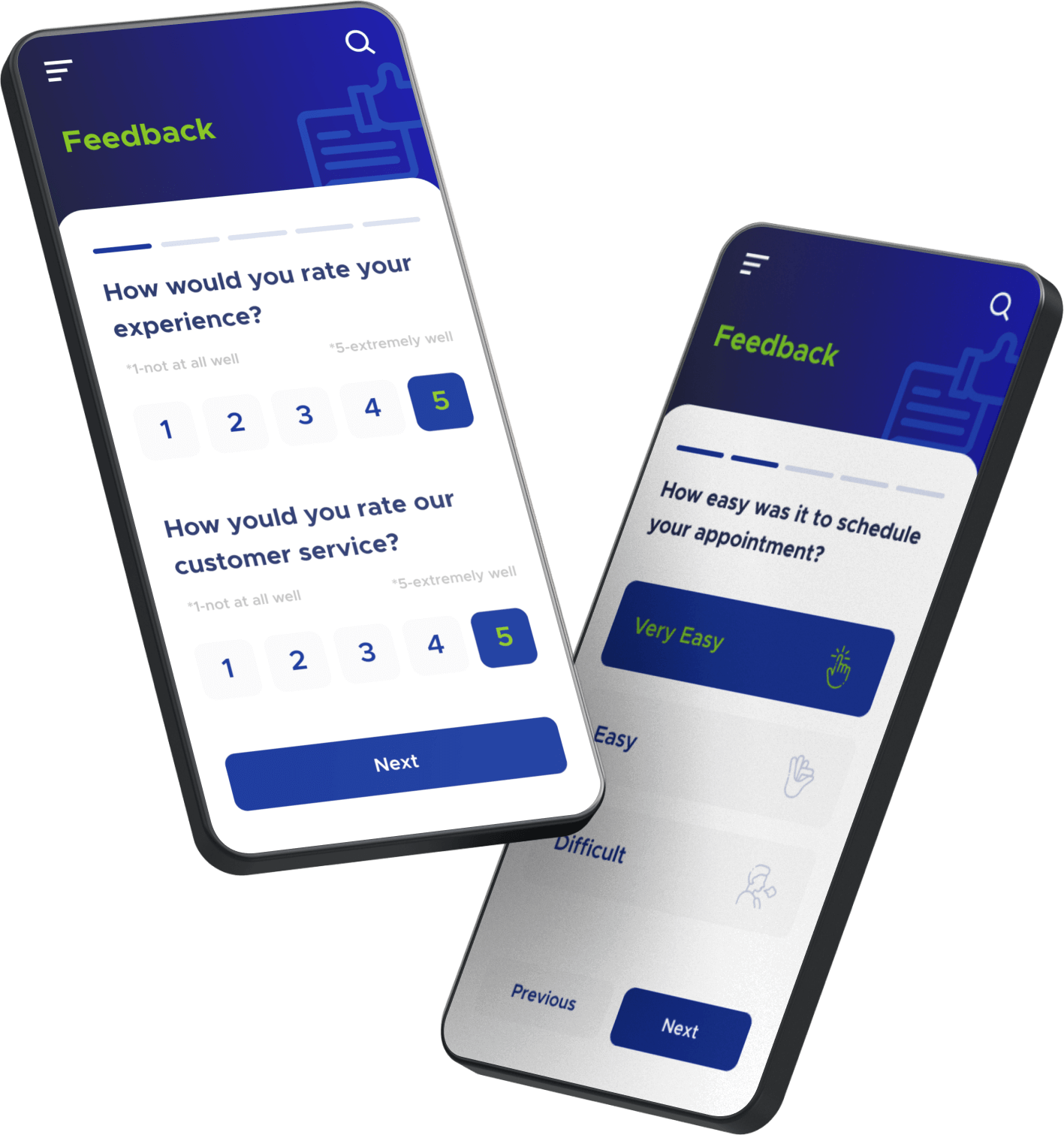 Key Features
An effective customer feedback system
Drive change across your organization
Take actions to improve experiences immediately
Create new surveys in minutes
Get online reporting and service metrics
How we do it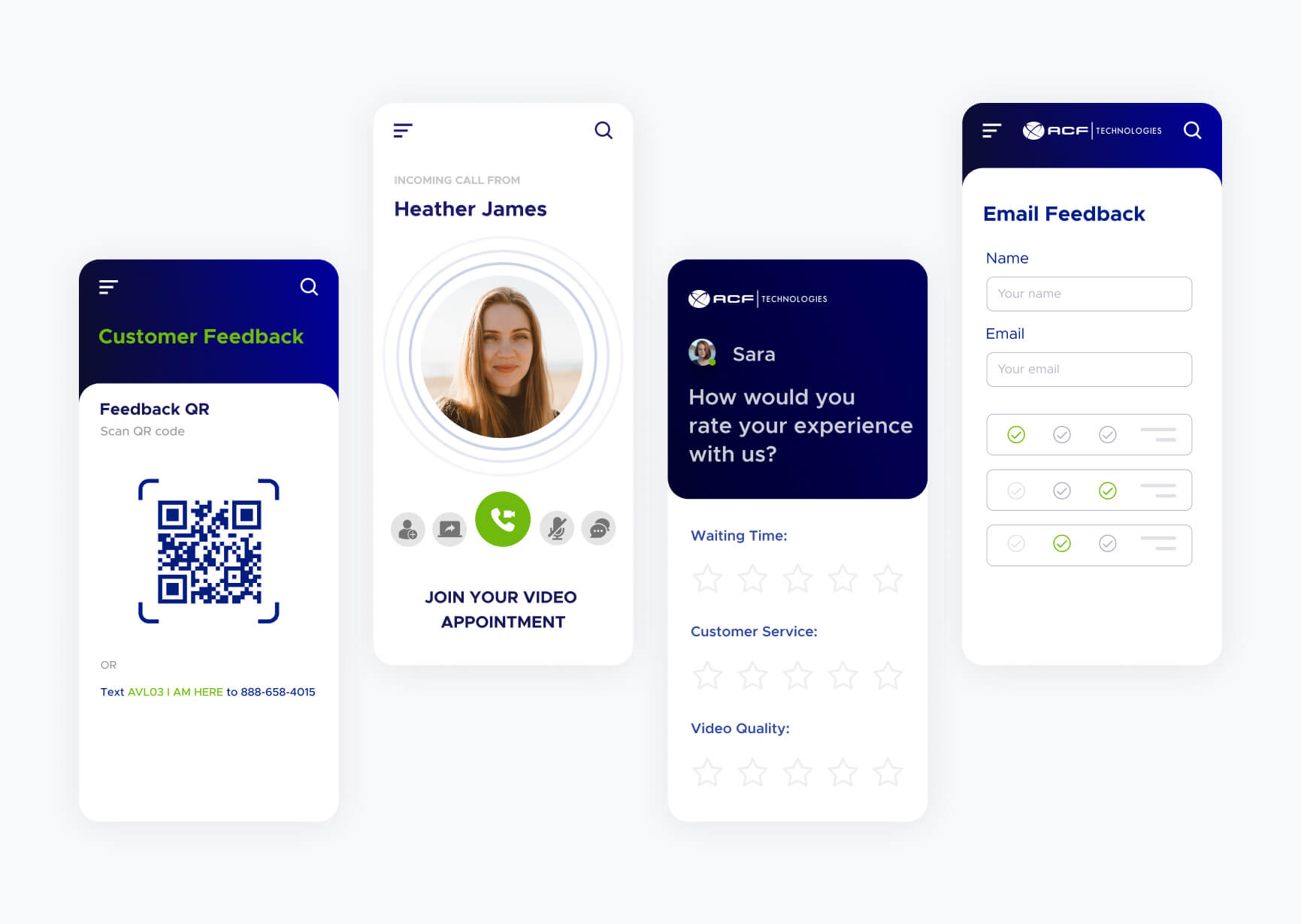 Our customer feedback tools gather information about the complete customer experience. Through kiosks, USSD, SMS, QR codes, call centers, or emails your customer can instantly evaluate and issue feedback for the services provided.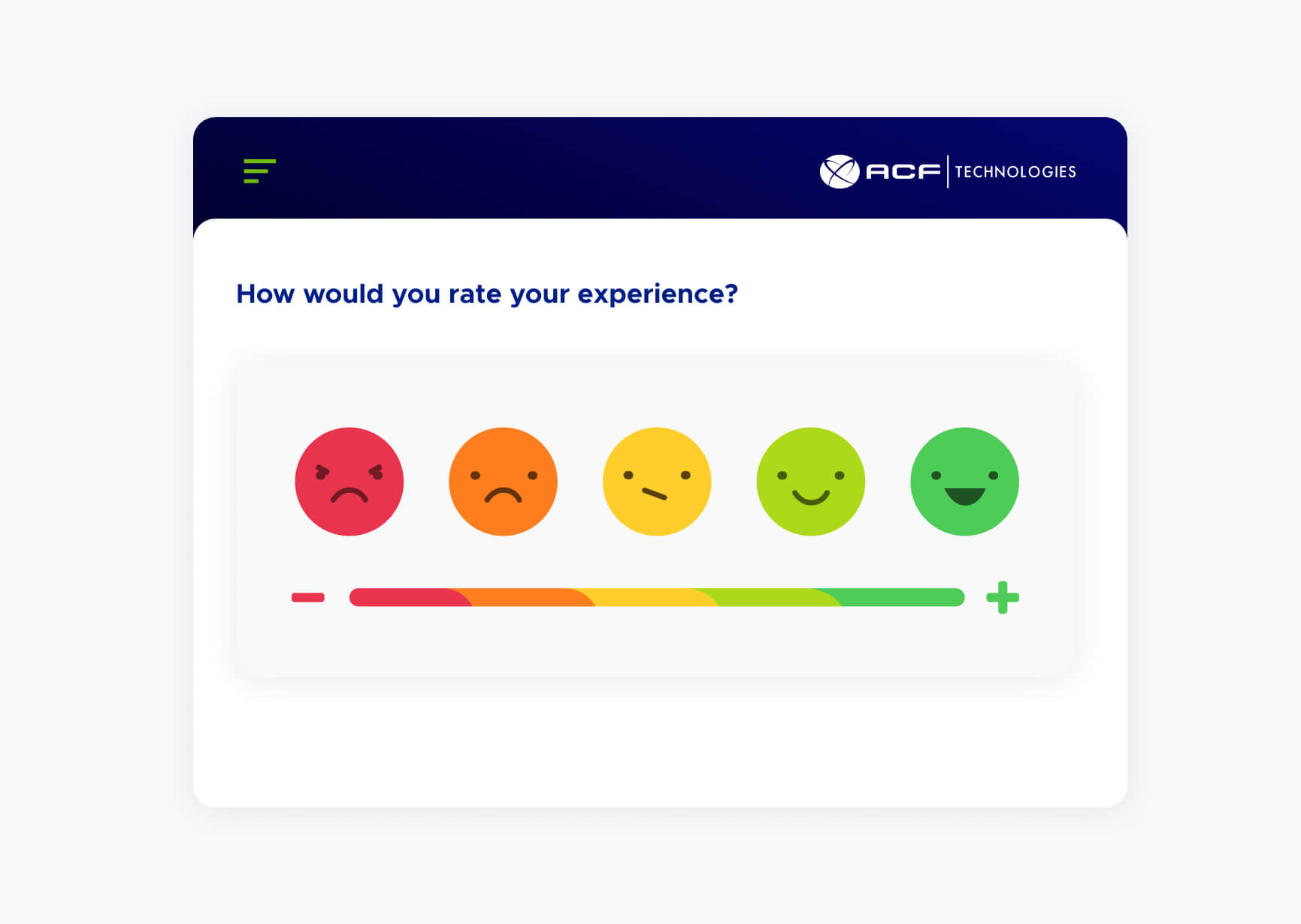 As information is gathered through the surveys, our software measures the quality of service and products, understanding the customers' needs, predicting behaviors, and improving processes. It is an interactive tool that is quick and easy to set up so you can make new surveys in minutes.
Testimonial
With the implementation of BPM we managed to have a 360 ° view of the business, connecting all the agency, call center and BO areas, measuring and controlling better service and response times.
Regina Bennett, Regional Customer Service Manager
Claro