Streamline waiting times and transform the customer experience with our virtual queuing system.
Empower your customers to join an online queue and wait in line where it suits them on their mobile device. They'll get an alert when it's their turn to be served so they can make their way to their appointment in comfort without having to worry about waiting in a crowded lobby.
Our queue management system gives customers real-time data on their nearby branches' waiting times, allowing them to book a slot at the location with the quickest turnaround. It then updates them on any delays to their appointment.
This puts your customers in control so they can fit their appointment into their schedule and then get updates on their mobile wherever they go.
It also allows your staff to track upcoming customer loads so they can prepare for busy periods, as well as reduce cost-per-interaction.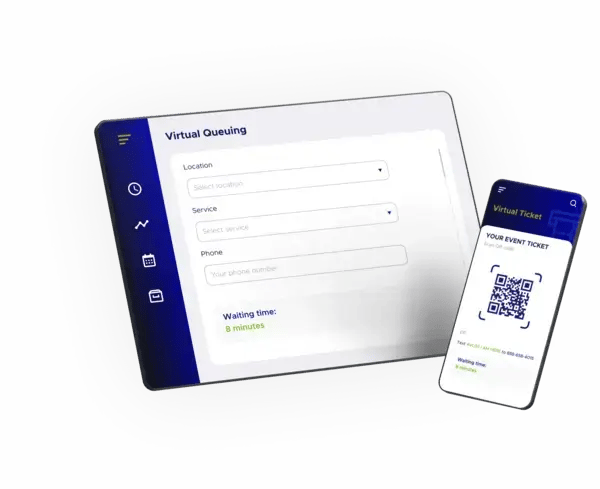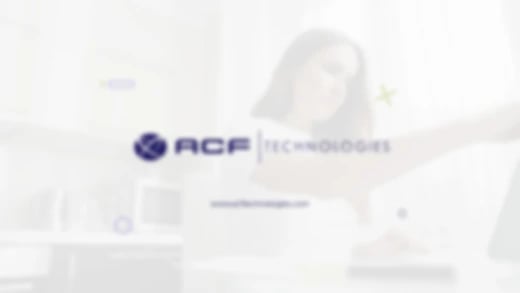 Virtual Queuing Solutions
Virtual queuing frees customers from pain points like standing in line for long periods of time as they wait for a service or product. It removes customers from the physical line by allowing them to queue remotely with a virtual queue management system that eliminates the need to be bound to any one location. The beauty is that it is compatible with any type of business from retail stores to healthcare facilities.
Key features of our virtual queuing system
WAIT IN LINE ANYWHERE
Give customers the flexibility to wait in line anywhere on their mobile device
PUT YOUR CUSTOMERS IN CONTROL
Empower your customers to book a slot at the branch with the lowest wait times
EMPOWER YOUR STAFF
Give staff access to the data they need to prepare for upcoming customer loads, as well as reduce cost-per-interaction
REDUCE ON-SITE WAIT TIMES
Improve the customer experience by allowing customers to wait for their appointments wherever they want
Reduce lobby congestion
Say goodbye to crowded waiting rooms and uncomfortable customers
Receive status updates
Meet customer demand by giving them the option to queue remotely or on-site – whatever they prefer
How we do it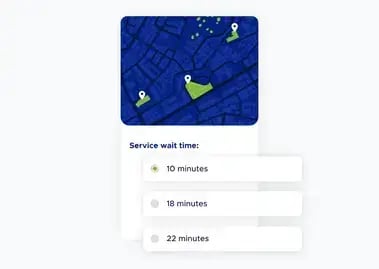 Virtual Ticket
Customers are empowered with real-time waiting times for the service they require at each nearby branch. They receive a virtual ticket for the location they want to visit and an estimated waiting time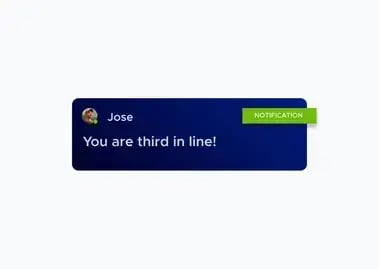 Virtual queue
Customers join the virtual queue. They can monitor their place in line on any device, and they receive an automated notification when their time slot is called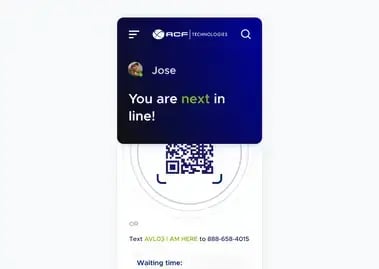 Automated Notifications
Customers are alerted of expected wait times and when their time slot is called on their mobile device
Testimonial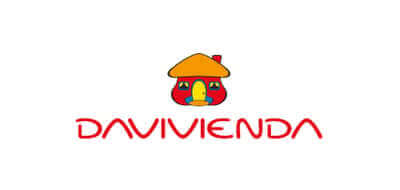 With this alternative (Virtual Queuing), we not only value the time of our clients, but we also broke down old systems and we are changing the culture of our people, who, for years have maintained the paradigm that to be served, they had to wait in long lines.
Henry Barahona, Strategy and Process Manager
Davivienda