A large portion of time in business management is dedicated to orchestrating the different workgroups, defining schedules, having control of arrivals, compensatory hours, rotation, special dates, and vacations for all your employees.
The time you dedicate weekly or monthly to this task can be better used for innovation purposes or improving your customer service. With ACF's Staff Management you can have a 360 view of the use of your company's resources, optimize the supply and demand of your services, and manage all there is when it comes to staff.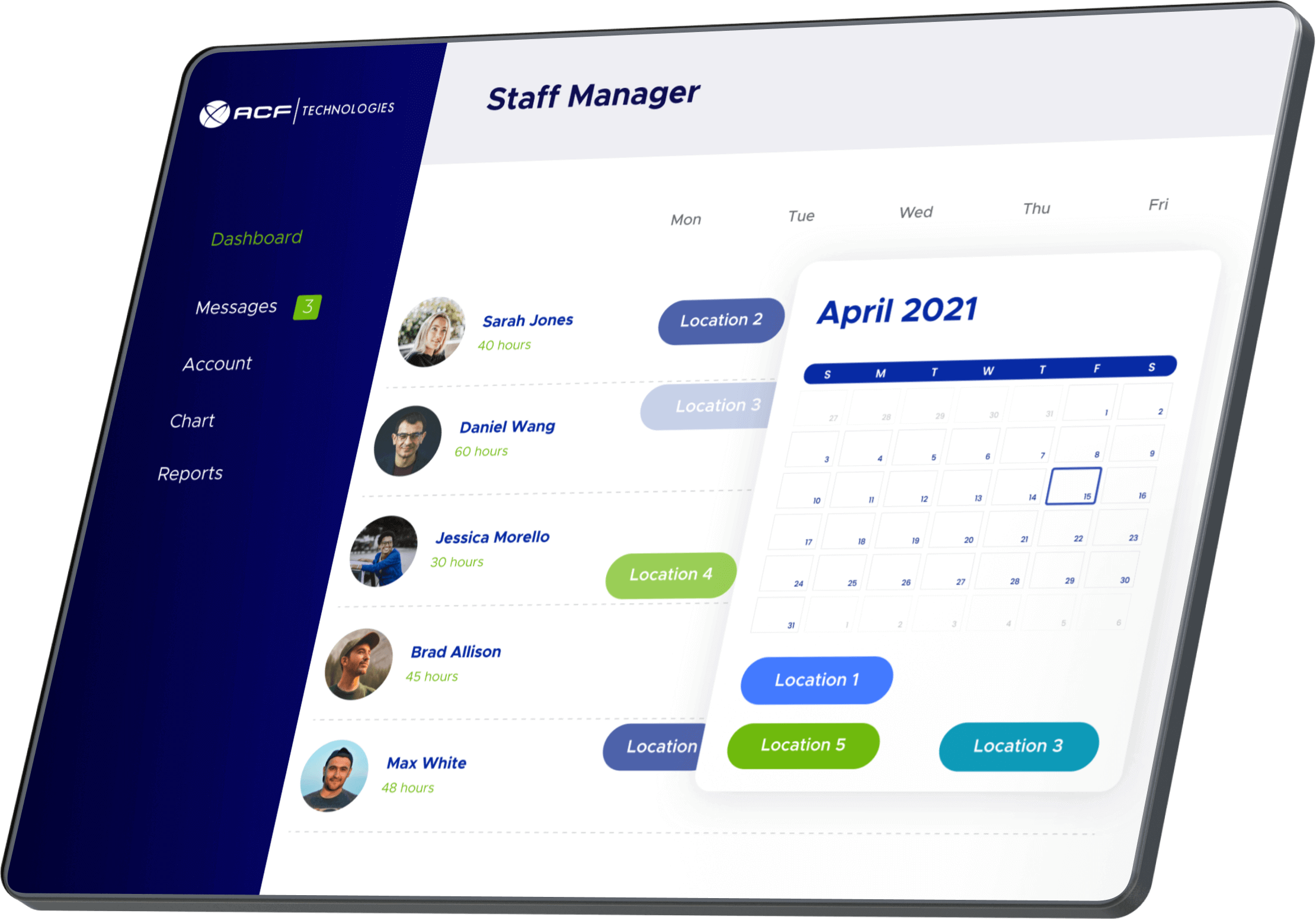 How we do it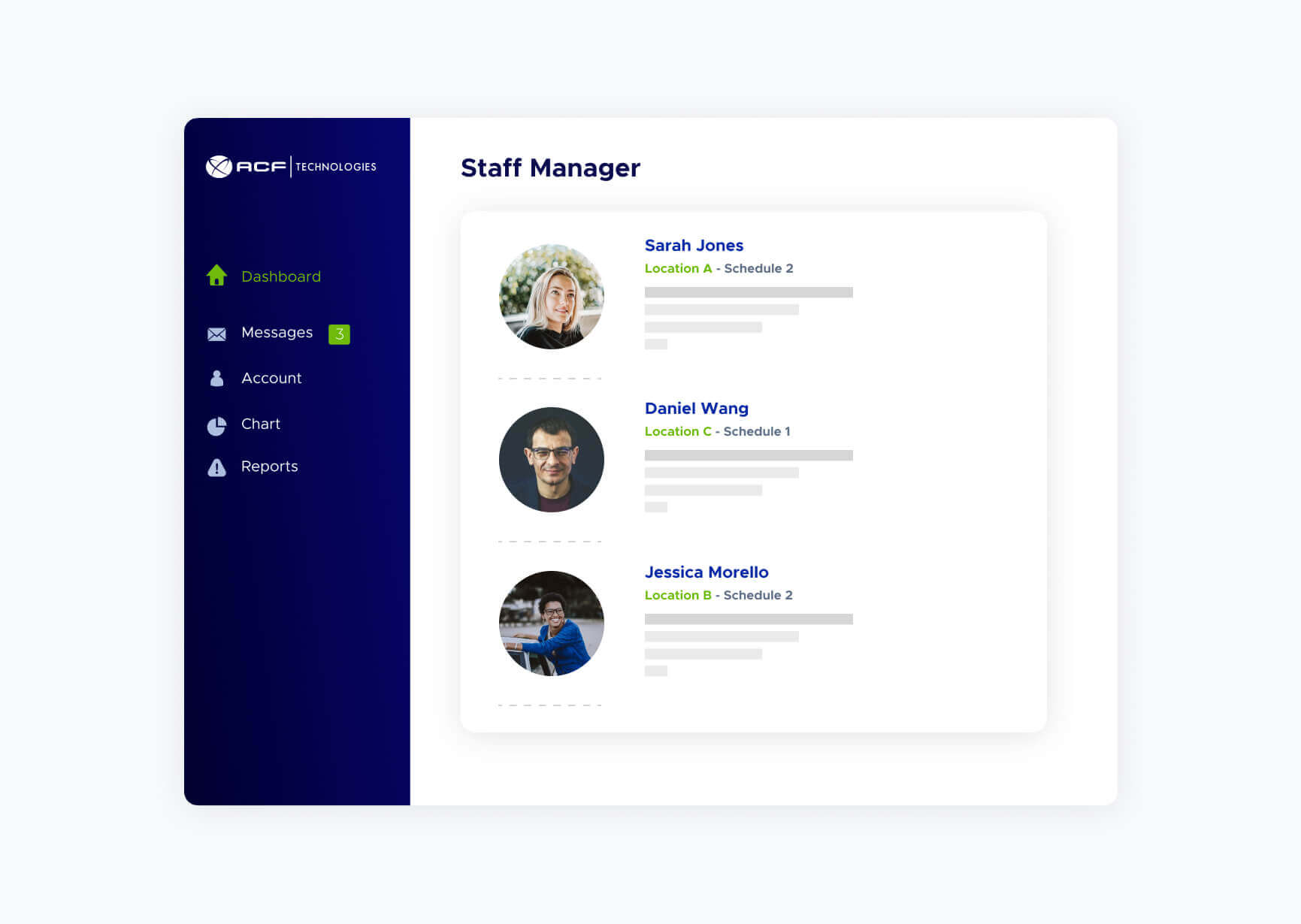 ACF software integrates a mathematical engine alongside the business intelligence tools bundled with the Q-Flow Planner module. The Q-Flow database contains all the information required to calculate staffing levels; it holds historical records of customer traffic, waiting and service durations, customer abandonment patterns, agent activity, and much more.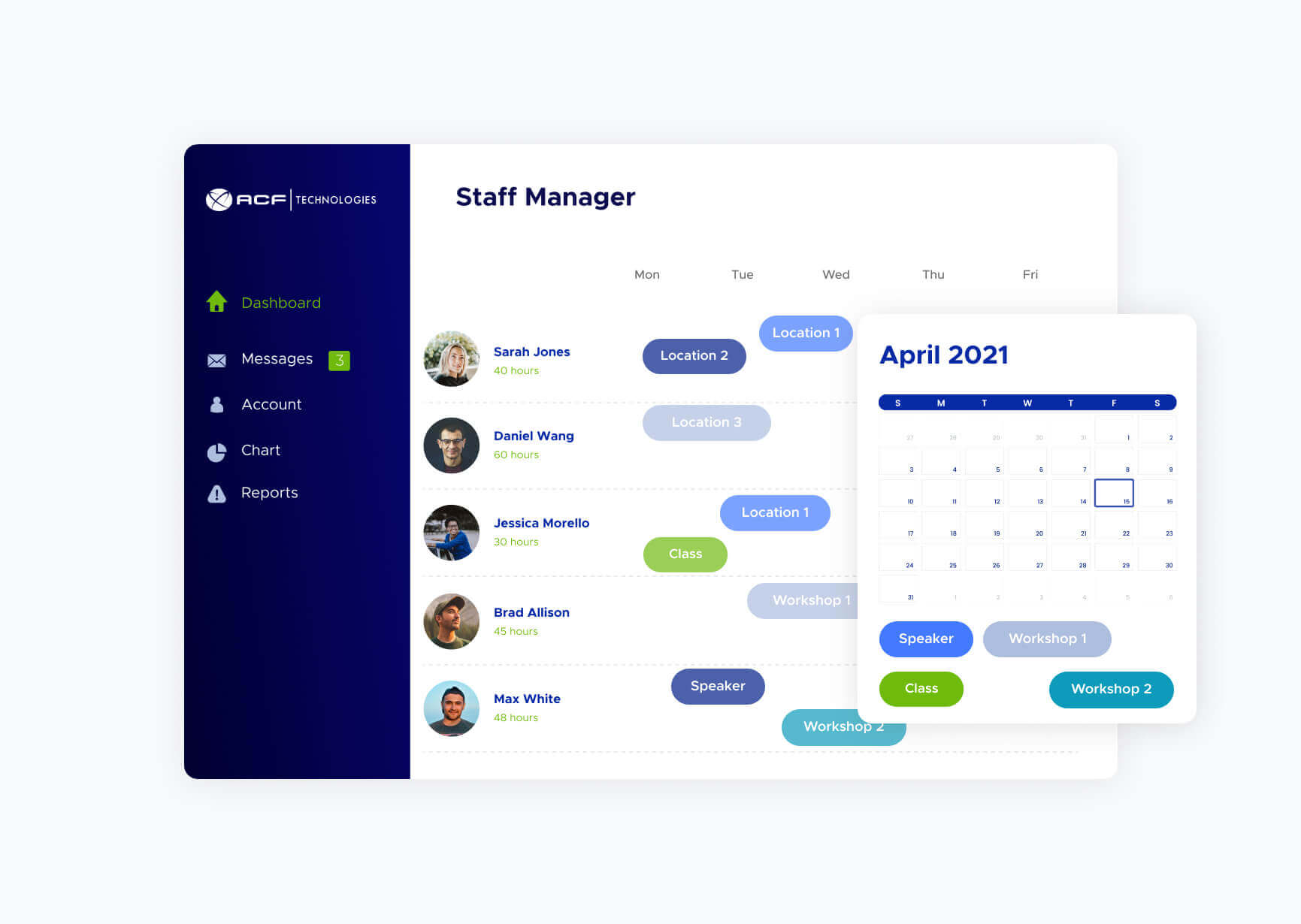 The Planner module offers a set of data-mining tools that provide valuable and practical information for planning, predicting, scheduling and analyzing staff resources and customer demand.
Testimonial
ACF's Queue Management solution allows us to manage our walk-in customers efficiently, reducing their waiting times and increasing customer satisfaction. In particular, being able to view real-time information on numbers of customer queuing allows us to effectively manage our staff resource.
Faye Agbalaya, Head of Income & Tenancy Support
Lewisham Homes
I have never been so impressed at how organized the clinics are. It is so efficient. Q-Flow has thought of everything.
Suzanne Coetzer, Sr. Clinical Project Manager
Information Technology Services, Wake Forest Baptist Health
ACF's solution provides powerful and efficient tools for Telefonica to control our level of service, and enables us to manage customer relations in an outstanding way.
Luis Flores Tista
Telefonica Centers Manager