Develop cross-market strategies, retention, and loyalty by optimizing the information of your CRM, transforming each contact point into sales opportunities to provide specific solutions for individual customers.
Our solution is focused on the different momentums of the commercial process of onsite visits and helps you identify your customers by offering customized products and services according to their segments through an integrated advertising and sales system.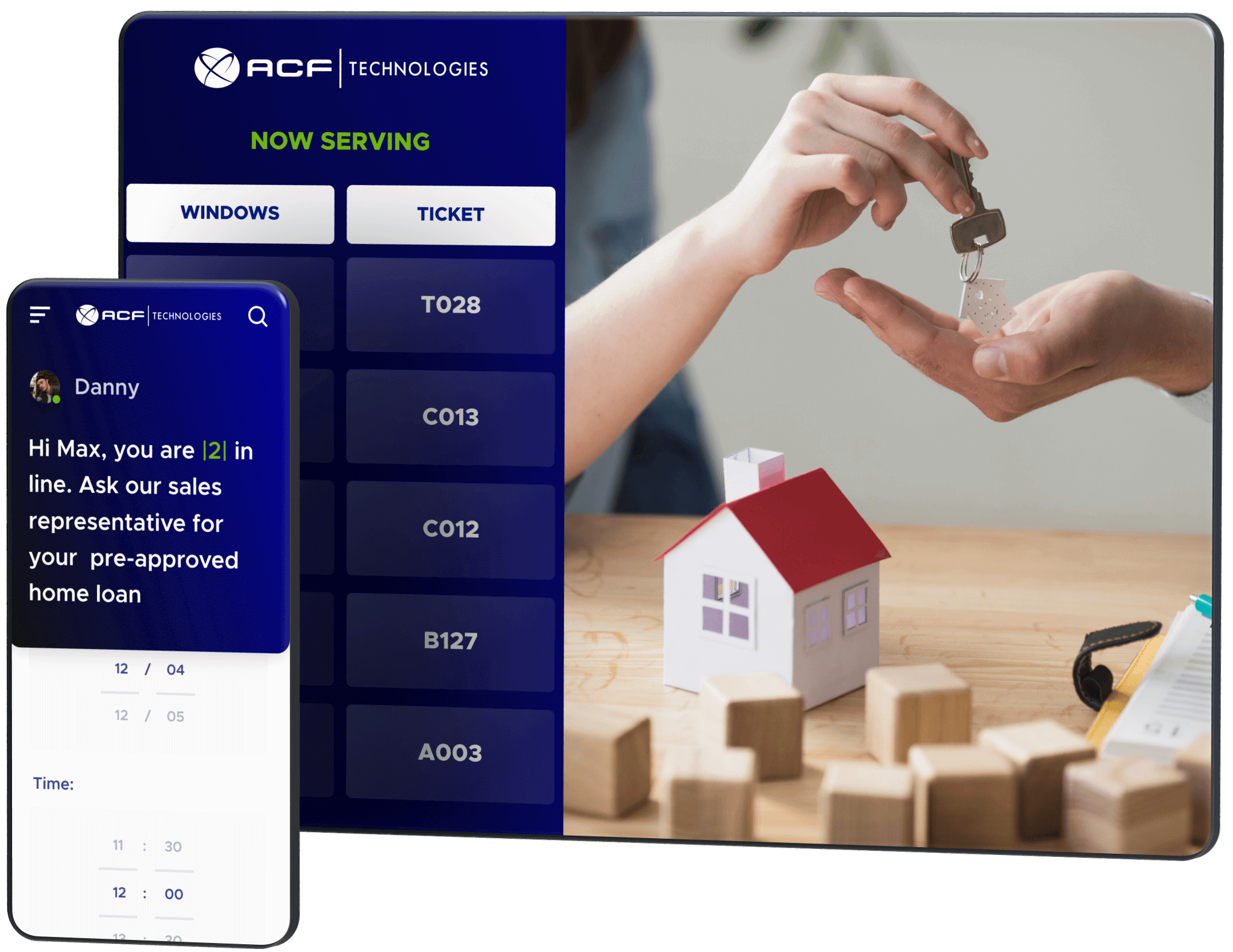 Key Features
Increase sales in each visit
Recognizes high value customers
Customer loyalty promotions according to segment
Marketing campaign analysis
Transfer customers from teller area to business areas
Notify staff about new promotions in real-time
How we do it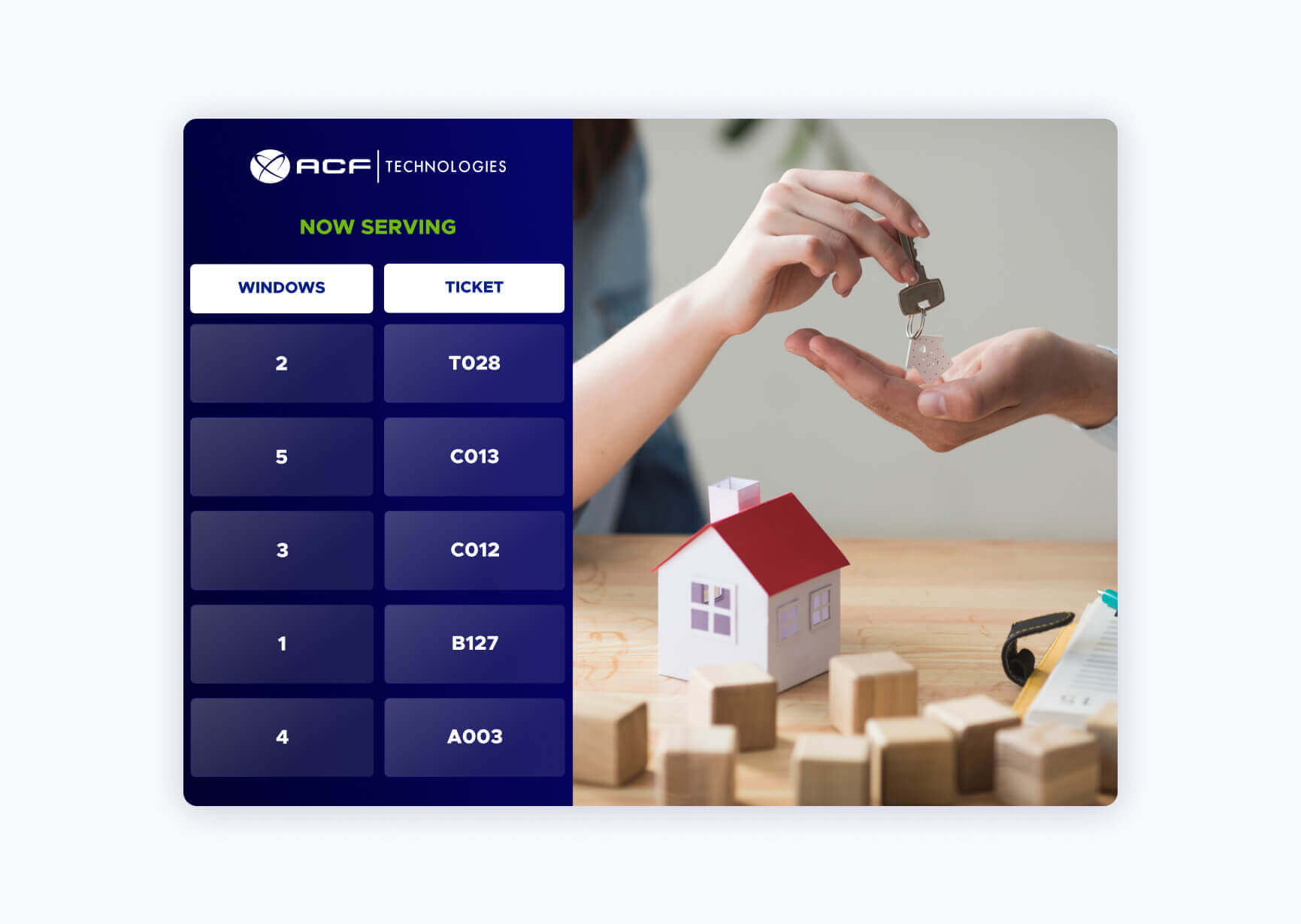 Our software can identify frequent customers and detect specific sales opportunities, giving priority to higher potential sales. With ACF you can organize all screen advertising and interaction devices inside your branch or store to strengthen your closeout opportunities.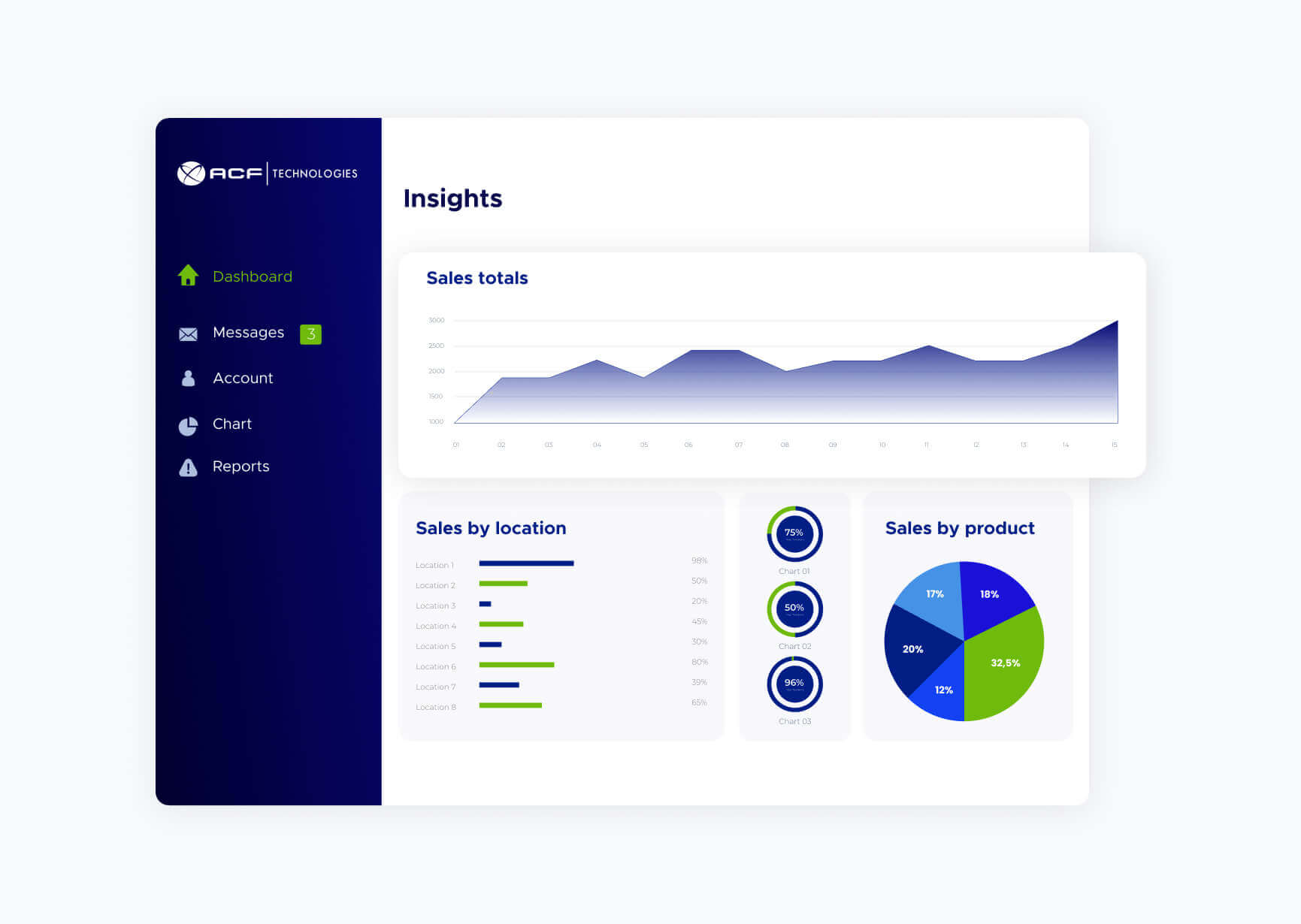 The software also can measure sales and closeouts efficiency among agents, branches, and customer service indicators to let you know where more effort is needed and how to fix your numbers.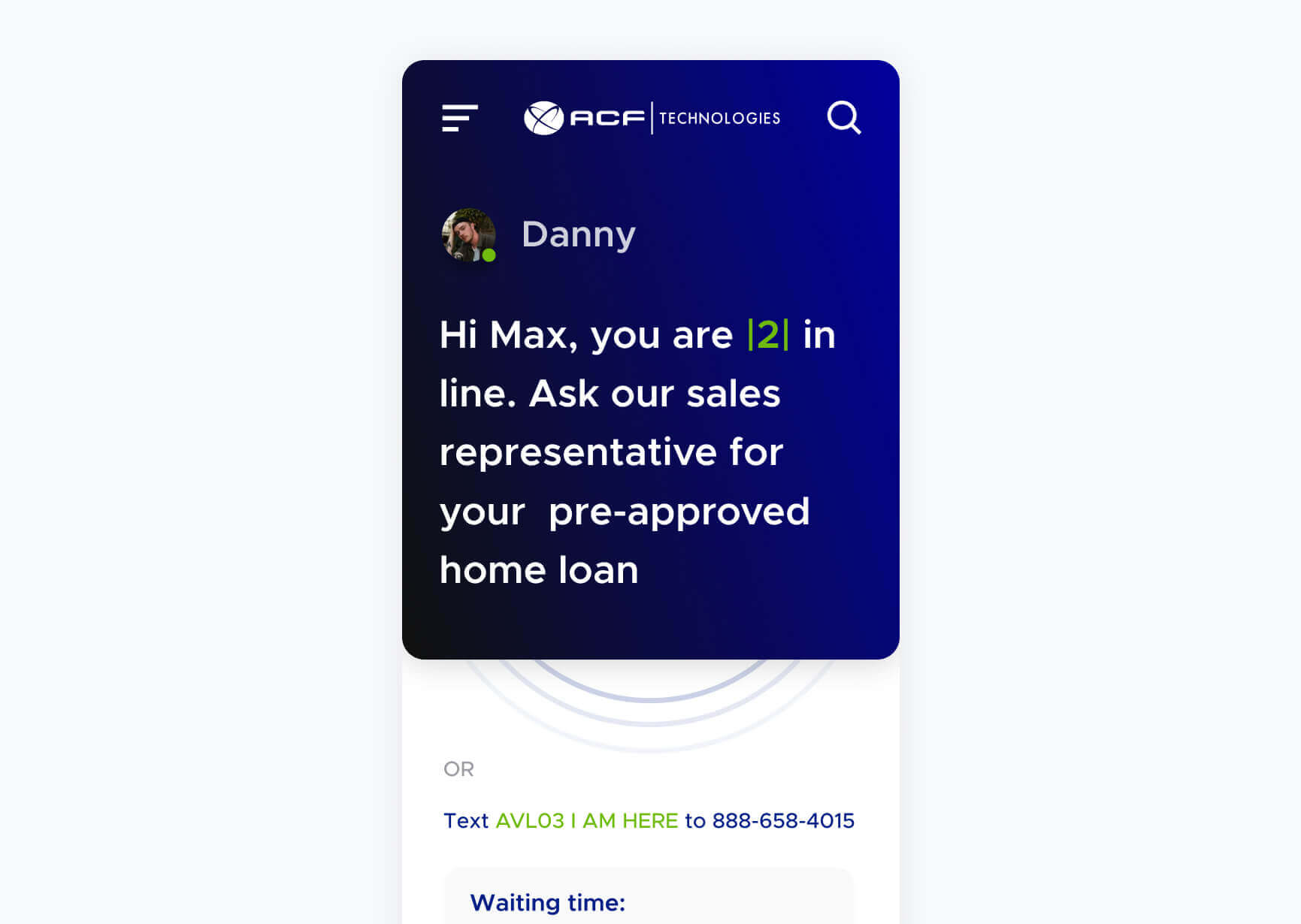 Last, but not least, it allows you to create a personalized way of communication with your clients through targeted marketing messages on all channels, such as: Online, In-app, In-branch, SMS, Email, Push Notifications, Digital Signage, Kiosks, Phone, and Personalized invitations to appointments or events.
Testimonial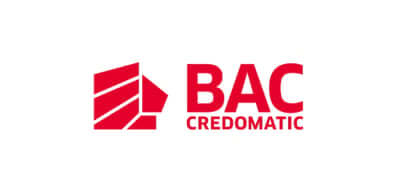 ACF has been a strategic partner in our path to digital transformation. Their support has been invaluable in improving the experience of our customers. We are quite satisfied with all the support during and after implementation
Jessica Jurado, Head of Customer Experience, Channel Management
BAC Credomatic