What is a digital-physical-digital (DPD) customer experience?
It's the way that most people buy stuff, these days. The vast majority of sales journeys start online: by someone getting on Google, then more often than not people enter a store or have a physical interaction with a human being, then they end up completing and continuing relationships in a virtual or digital format. Ultimately DPD is about making sure that prospects get the information they need, when they need it, to become (and continue being) customers.
All customer journeys are unique.
Businesses may like to think about the customer experience and categorize it into channels such as mobile, online, email or physical channels. But customers don't see it that way.
It's high time that businesses realized that customers expect consistency, no matter where or how they choose to interact with your brand.
So how do you create a seamless DPD customer experience? These five tips should help you.
1. Meet the customer where they want to meet you - ensure you are engaging on the channels they are looking for you on.
Today, fewer and fewer organizations still have real physical locations and the ability to interact with their customers face-to-face. At ACF we believe that technology is a great way of ensuring that real life forms part of a seamless booking experience.
We're all customers and we value our time more than ever: we're very protective over it. If your organization is able to show a customer that you value their time by offering appointment booking you will create ease around the journey itself. You will allow them to come to the store at a secure time, they will know they'll meet the right person, and they will know the interaction will be an efficient one and it will make good use of their time.
An appointment booking solution facilitates that. It makes the journey more reassuring.
But how do they find you? Via your app channel? Your phone booking line? Your online booking scheduler? Or any of your other channels?
Choosing a channel is irrelevant to them. Customers just want to engage with you wherever they choose. To meet their expectations you need to let them use enabling technology where its' easiest for your customers to interact with your business. But a seamless digital-physical-digital experience isn't about adding tech for the sake of tech. It's actually about being available in the natural channels that they already interact with.
In order to meet the customers' expectations for an omni-channel experience, you have to invest in enabling technologies on different platforms.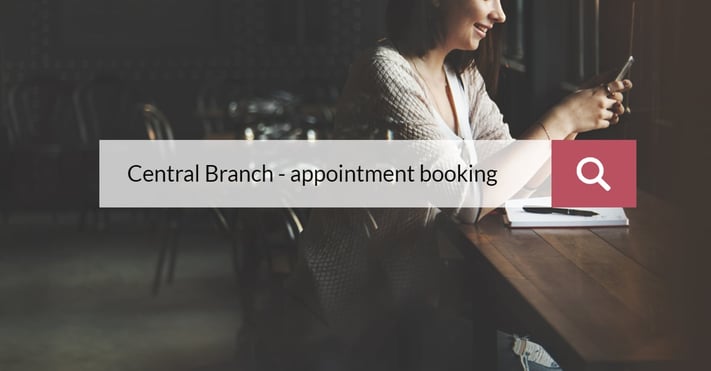 For example, appointment booking (our area of expertise at ACF) can be offered across all channels: by walking into a branch itself, using a call center, or even a phone app. But appointment booking should go a step further to serve customers. If customers simply expect a seamless experience, nowadays, and they're already interacting with your brand on an app (say, for example, to control payment plans for a mobile phone), leaving the app to find a store locator on the website creates frustration: it's not seamless and it's not proactive. Instead, why not inject appointment booking there, so they don't have to leave the ap?
And let's go even further: why not use social media to book appointments? It's possible! Facebook does it – as you can see from these case studies. This means that any company could now offer appointment booking from the Facebook platform.
2. Use new technology if appropriate: but it must help the customer
How many technologies are actually useful to customers? And are they used correctly. Here are a few examples, from our experience.
Using AI just because it's cool
Queue management systems sometimes get put into places that don't need queue management of that type. For examples, companies may implement advanced technologies like AI when they don't really need it: they're just adding it because they think they need to, or because it's cool. It doesn't create any value-add to the customer.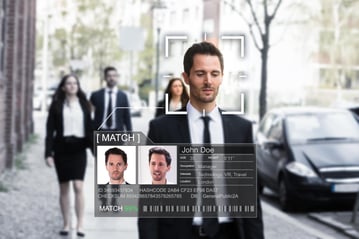 Over-doing technology like facial recognition
Facial recognition is a hot topic, and a contentious one. While it is indisputably valuable in commercial contexts where theft is rife or where it helps deter threats or reduce queues (like in airports, for example), technology should only be injected to the customer experience if it helps.
Sometimes an old-school technology can be the best thing
If technology is simply going to act as a barrier, don't add it! Evaluate the business needs and choose wisely: if adding 'cool' technology has no benefit for the customer in the long run, rather leave it out.
Recently I went to a presentation by bank who was talking about their rule of thumb for implementing technology company-wide. Their approach was that if it hindered the customer journey they didn't implement it.
But they did realize that sometimes doing things the old way can be the best way – for their customers. Rather than implementing something like facial recognition technologies they installed… a telephone!
In every branch there was one landline that dialed one number: the CEO. At first, he received calls from kids saying, "Are you really the CEO?". (He answered them. The answer was, "Yes.", of course.) Then, later it became a very helpful tool: a way of demonstrating the bank's commitment to putting the customer first.
And sometimes the best thing is to create a completely new experience: bespoke event booking
Events are the next evolution of ultimate customer experience for retail customers. For retail stores the only interaction customers can have with them is online, or in-store. But how do you keep them engaged, excited – even entranced by your range? Retail organizations are now looking to bring customers back to the store for a meaningful experience: events.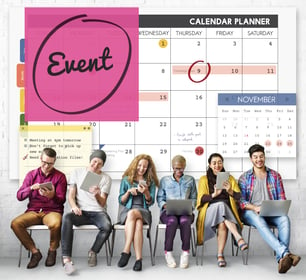 One of the UK's most illustrious and recognized London department stores has found a new way to engage their customers face-to-face. They're not just using appointment booking (a necessity at any venue that is committed to helping their customers, and has the facilities to do so), they're tweaking the core service that ACF provides (customer booking solutions): to create their own, bespoke, events and take their customer service to the next level.
Events are fun, engaging, meaningful, and they have value. Customers are clamoring to congregate at exclusive events offering them a new product, service or educational topic. (Here's why).
And this doesn't just apply to retail. Let's say you're a bank with a new mortgage type or offering, for a new audience aged 20-30 looking to buy their first home. You could run events where you show people how to save for a mortgage in 5 years. You're bringing people back to branches and marketing to them either en masse or 1:1…
In summary: don't overcomplicate technology unnecessarily – but make sure you evaluate the channels you need to engage your customers on and use them appropriately.
To be continued...
If you want to find out how technology can and should be used to create a seamless customer experience, get in touch. Our team can walk you through multiple successful omni-channel customer experiences that we have created for other organizations.