Davivienda and its strategic partner, ACF Technologies, celebrate being awarded in the 9th annual #LatamDigital Awards for the digital solution, "Virtual Executive."
"Virtual Executive" is a digital innovation platform that allows its clients and users to communicate with a business executive and receive virtualized attention to their bank and/or insurance products and services through a video call.
The #LatamDigital Awards is an annual event that focuses on giving recognition to the international digital industry, a space that encourages the best initiatives in the industry, including the one granted to Davivienda and ACF Technologies.
The award ceremony was held in Bogotá, Colombia, on November 26, 2021, in which Davivienda's solution competed among 1,700 digital initiatives, and was nominated in 9 pillars and 54 categories by Latin American countries such as Mexico, Chile, and Argentina, among others.
Davivienda and ACF Technologies were awarded second place in the Leadership and Digital Performance pillar under the category "Best use of digital solutions for performance management."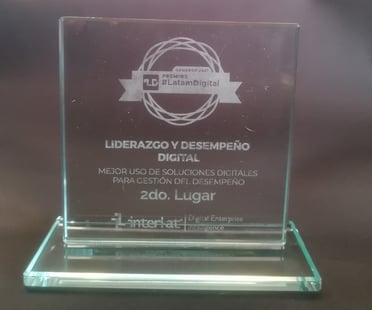 Henry Barahona, Strategy and Process Manager mentioned, "We are very proud and honored to have been selected for this award in Latin America. The recognition validates the commitment we have as a financial group to create friendly experiences and maintain closeness with our clients."
Alexandra Castillo, LATAM Marketing Manager at ACF Technologies commented, "For several years we have been developing innovative products that drive the digital transformation of our clients, and projects that optimize your customers' experience and their productivity levels. We are pleased to receive this award at the Latin American level, which recognizes the efforts of all companies that seek to improve customer experiences in the digital world."
ACF Technologies exists to improve customer experiences. With nearly two decades of experience across numerous industries, they are a global leader in advanced customer flow management. Through a consultancy-led approach, they help streamline every aspect of the customer experience – from appointment scheduling to onsite arrival and post-service feedback.
ACF's solutions improve operational efficiency, create better customer experiences, and ultimately improve your bottom line. ACF has more than 6,000 global installations in healthcare, government, finance, telecommunications, retail, education, and other organizations.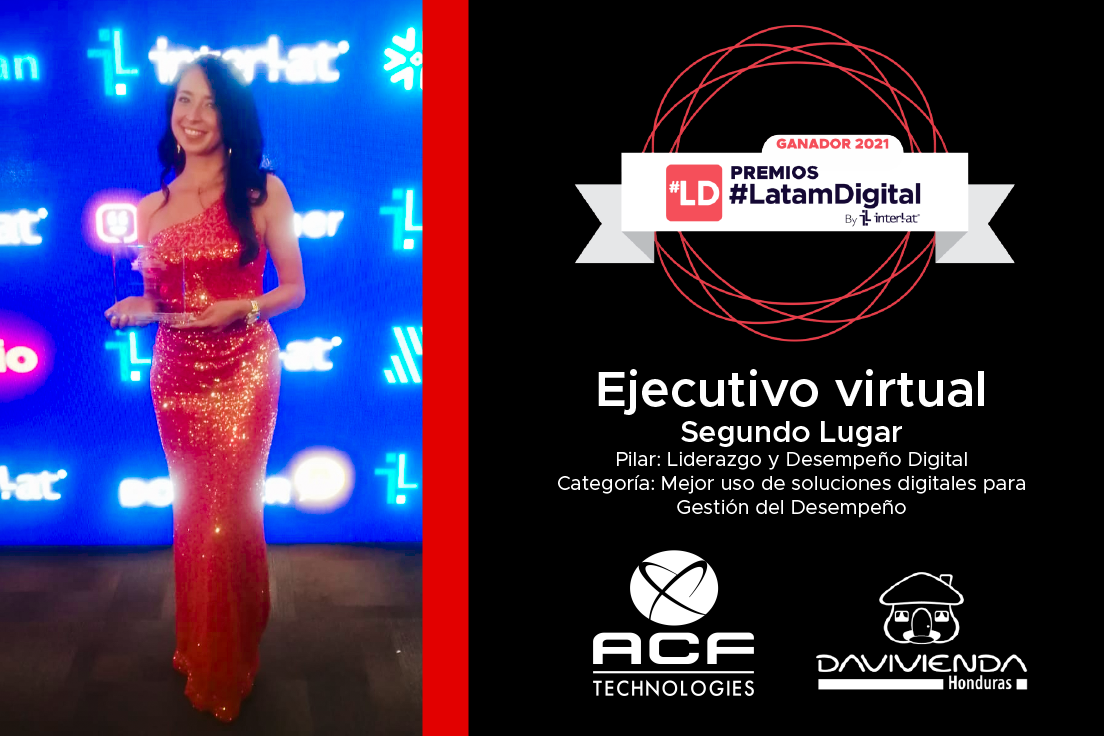 Davivienda and its strategic partner, ACF Technologies, offer digital solutions for their customers and users.
To learn more about Virtual Executive, visit: https://www.davivienda.com.hn/
About Banco Davivienda
At Davivienda, we believe in a financial world without barriers that makes life easier for people, communities, companies, and cities. For this reason, today we have more than 17,000 people in Colombia, Panama, Costa Rica, Honduras, El Salvador, and Miami, innovating, investing in knowledge, talent, and technology, by making alliances and seeking the best practices around the world. This is done to offer exclusive solutions and offers to 10 million customers, which allows greater financial inclusion and greater sustainable development. We are currently the second bank by portfolio in Colombia, with a network of 713 branches and more than 2,600 ATMs in Colombia and in international subsidiaries. We are part of Grupo Bolívar and since 1972 we have dedicated our efforts to enrich people's lives, supporting them in the construction of their personal heritage, through families and companies, as well as in the development of the business sector, shops, and rural sector among others.