Worldwide, universities and colleges are resuming on-campus learning as travel restrictions have been lifted and social distancing restrictions lightened.
Students' mental health, online classes, and social isolation were the major topics of discussion amidst the pandemic. Now that on-campus learning has returned, the focus of university life is centered around a hassle-free experience, both online and on campus.
Time-consuming admissions processes
Students attending universities or colleges are often met with obstacles when going through the admission process.
Administrators in higher education need a solution to the problems that surface with the admissions process; a solution that transforms the process into a seamless, hassle-free experience that benefits students and staff that attend and work at the institute.
How Our AI Systems Work
In order for universities and colleges to have a smooth admissions process in the future, administrators need to consider how time spent on the process can be shortened for the students. Further, the process needs to be seamless, without obstacles or dead-ends and loose trails.
In short, an AI-powered solution would save time and resources by allowing students to complete the entire admissions process through one platform. AI technology also allows students to book appointments with any staff member they may need to see in order to complete the process, as well as provide a real-time queue management system that ultimately reduces wait times and increases student satisfaction. Further, staff will have more time to work with students and spend less time on paperwork.
How do digital software solutions change the way these businesses operate? Let's explore.
Appointment Booking System
The appointment booking system makes it easy to manage all appointments. Our appointment booking system will seamlessly automate everything from managing appointments to sending reminders to collecting crucial data stored in the system. This analytical data helps improve operations. Further, students can manage their appointments, booking times that are convenient to their schedules.
Multi-functional platform
Appointment booking is automated for both students and university staff.
ACF's Appointment Booking system uses online cloud integration that sends notifications and reminders regarding appointment details.
The appointment booking process is organized and easy to operate.
Queue Management System
Queue management has been a long-time issue on university and college campuses, especially during the admission process.
Post COVID-19, the questions circling around the health and safety of students returning to campus created more complexities for students and for staff trying to manage appointments.
Long wait times and staff availability are improved with the integration of a Queue Management System.
With our Queue Management solution, student identification is quickly verified upon check-in, giving students the flexibility to move on to their next task.
Q-Flow® provides automated, real-time updates and alerts, improving the student flow on campus.
Further, the system analyzes the entire queue process internally, providing accurate data to administrators and enabling them to make data-driven decisions.
Our Queue Management solution speeds up the entire process, allowing optimal use of resources and efficient time management.
An example of how queue management has helped university processes can be seen here.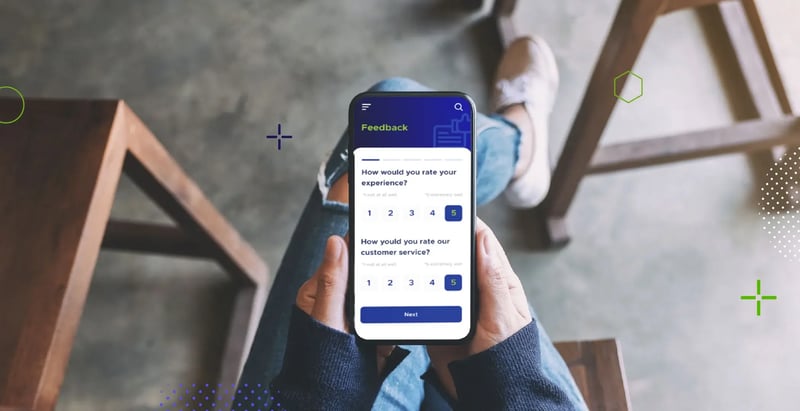 Customer Feedback System
Our Customer Feedback system allows students and parents to provide feedback regarding their experience with the institution. This helps staff to improve processes and allows them to provide feedback to the proper channel for further action.
For authorities, it is easy to create new feedback forms in minutes. This software helps get much-unspoken feedback that is difficult to know from outside. Yes, with your feedback form, you can ask many evaluating questions, and with privacy, students spontaneously reply to it.
With such an efficient feedback system, it evaluates the services and identifies the areas that need improvement so that customers can be satisfied.
Software Combination
When any institution combines Appointment Management, Queue Management, and Customer Feedback, the whole administration runs with 100% transparency. With a transparent operational system, students trust that the university is able to meet their needs. They are empowered by the ease of use and better time management that is a result of an organized, automated system.
ACF Technologies can help your educational institution by streamlining processes, making them easier for students and staff. Schedule a demo today.