We share four expert insights to help you boost your online appointment scheduling system and improve your customer experience.
The last years have shown us that customer-centric strategies work. Customers rely on being the center of focus when they are spending money on your products. They are loyal to brands that offer convenient and personalized experiences. And in the last two years, enterprises have found that appointment booking software is crucial when it comes to delivering the expected quality associated with a good customer experience.
Whether your business is already using an appointment scheduling solution or about to implement one for the first time, creating a strategy for your appointments will result in long-term success.
Customers are looking for hassle-free appointment booking software that gives them control of their time. In order to make the process of booking and managing appointments as painless and smooth as possible, ACF Technologies offers Q-Flow, an industry-leading appointment scheduling software solution to enhance your business processes.
It is possible to offer customers an inviting experience that will ensure they are not wasting their time. Further, customers will feel more committed to your brand due to their positive experience. Here is what every business should take into account: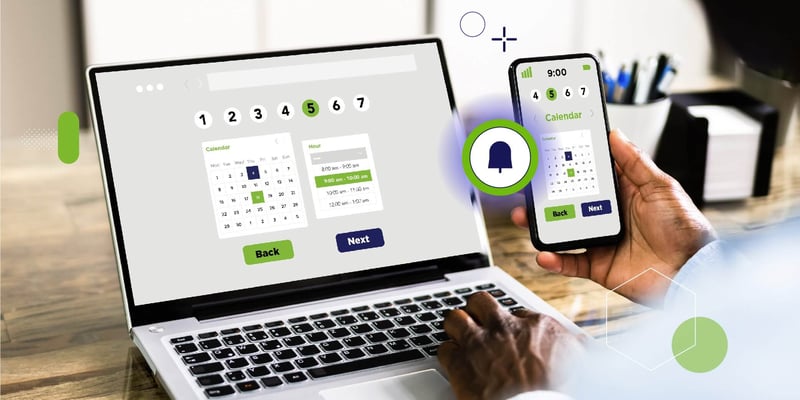 On a Scale from 1 to 10, Know How Successful Your Appointments Are
Appointment scheduling is not a set-and-forget asset. In fact, it is a tool that can help you understand your customer's expectations, experiences, and needs. So it is important to ensure you have something in place to continuously measure the success of your appointment booking and CX.
By accessing the statistics, you can translate important data into actionable insights and keep on improving the experience you are offering to your customers and, at the same time, know how your staff is performing.
Informed business decisions lead to happy customers.
Automate Your Appointment Management
Alerts and notifications remind customers of their appointments, including the date, time, location, and any changes made since booking. This reduces no-show rates and gives customers control of their time. Customers are also notified of any delays, which helps to manage wait time expectations.
At the same time, appointment booking software can provide each business with insights into appointment scheduling patterns, allowing you to improve CX by preventing, for example, long delays.
By having an automated system, you will lower your operating costs and free your staff up to focus on what's important and urgent.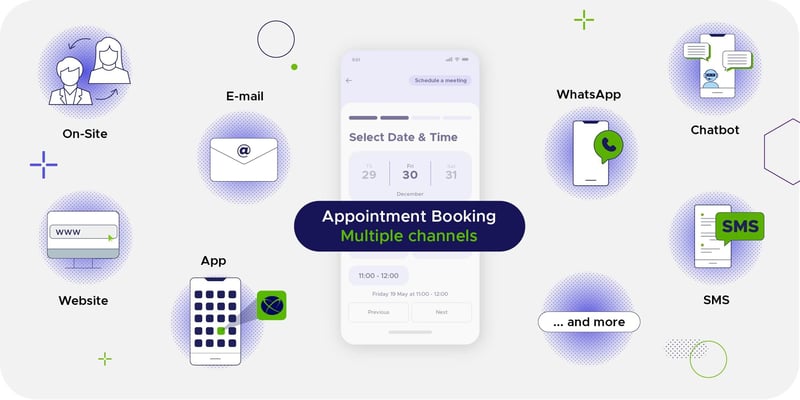 Make Appointments Available Across Multiple Channels
Promote appointments through multiple channels. Here are a few ways to do so:
On-site

Email

Websites

Apps

Chatbots

WhatsApp

SMS

And more!



By making appointment booking more visible and available, the number of customers will increase.
Take Care of Your Customer's Time Perception
Customers to want to be in control and feel free to schedule appointments whenever and wherever they are. Make it easy for them with ACF's automated system.
Q-Flow lets customers schedule, track, and rearrange their appointments with your organization from any device. They will also have automatic appointment reminders and receive alerts when a slot becomes available, anywhere.
These insights will help supercharge your online appointment system and build a successful strategy that boosts your CX and, therefore, your enterprise. At ACF Technologies, offer leading solutions and unlimited access to information on Customer Experience Management.
To learn more, contact us or schedule a demo.