You realize time flies fast as soon as you start planning Branch Transformation 2020. This year, however, Branch Transformation will be held in a slightly different environment. Over 700 financial leaders and CX experts will meet on a virtual platform and discuss the challenges and opportunities branches are facing in the current world.
The top 3 most interesting-looking sessions
Apart from "pandemic" and "COVID-19" being the most frequently mentioned words during the event, we can expect to hear a lot of "omnichannel", "customer-centricity" and "shift to digital". Looking at the agenda packed with highly experienced professionals, the credit for the most creative presentation title undoubtedly goes to Vikki Williams from Nationwide, Shi(f)t happens: delivering transformational change in a rapidly changing world. Curiosity is growing with Adam Crighton's Banking for a changing world. Moving on, Jakob Aarup Petersen from Danske Bank seems to hold a different perspective on the problematic of change as the name of his presentation suggests - Letting the customer drive the change. Hopefully, by the end, all attendees will have a clear understanding of what is changing and what is causing the change. Speaking of the most used words, we added "change" on the list.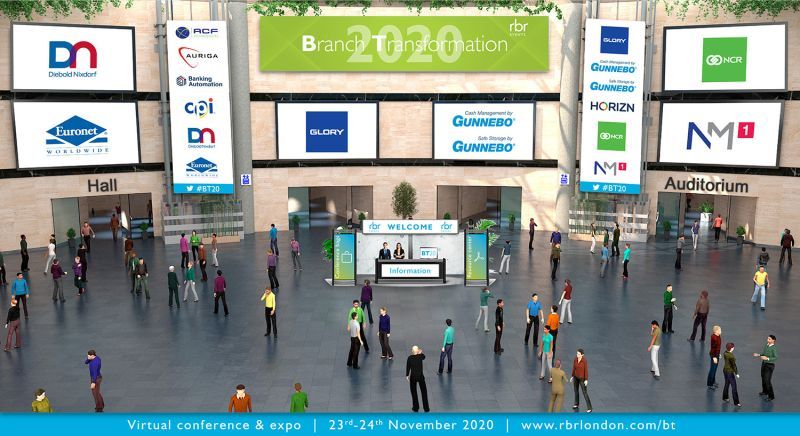 ACF Technologies at Branch Transformation 2020
At ACF Technologies, we focus on providing a real omnichannel experience. In this day and age, the priority is to create a safe environment for both members of staff and customers. For this reason, we offer a virtual queuing solution which allows your customers to enqueue virtually from a safe distance. In branch, our solution can help to improve customer flow and keep your customers informed and entertained through digital signage. When it is impossible to visit your branch, a quick and easy-to-use appointment booking management solution can schedule video appointments to deliver the customer-centric human interaction with your clients. By the end of the journey, customer feedback is collected at the point of service, through texts or email.
This year, the CX Insider podcast team decided to record a series of episodes exclusively for Branch Transformation 2020. In these episodes, we discuss the most significant CX challenges and opportunities in the banking sector:
Consumer behavior shift to digital
Creating a seamless online banking experience
Restoring in-branch consumer confidence
Improving customer complaint management


Visit our virtual booth to have a chat with us and see how we can help you create a truly frictionless customer experience.