When it comes to engaging with customer using multimedia, there's a helpful formula that we apply to ensure that customers get the information they need that can help them in the right format and at the right time. We call it OCXC – Optimal Customer Experience Communications.
Firstly, let's start at the beginning:
(If you're not familiar with these areas, take a look at our helpful blog posts on the topic, hyperlinked above).
Then let's great straight to the heart of the issue:
Customer communication is great when it happens at the right frequency and provides the customer with helpful, actionable information. But when is the amount of comms too much? How often should you communicate to customers - 2 hours before, 24 hours before? How often should you survey them? What to ask? And can ask questions be agile and done a customer by customer basis?
In a nutshell: there are so many channels that people use for communication (email, phone, SMS, WhatsApp, social media, bespoke apps, webinars etc.) but the customer doesn't care. They have a preferred method and that's how they work best, really. So, customer engagement shouldn't be too intense for customers. It should be on the channels that, naturally, they want to be engaged with.
What you should do: OCXC – Optimal Customer Experience Communications.
OCXC – Optimal Customer Experience Communications is a complex name for something very, very simple. If you want to give customer the best possible communication experience with your brand, offer customers a chance to select which channels they want to speak to you on by asking them: email, phone call, via the app etc. – what's your preference? Then build communications via that channel of preference.
Since it's one we're very familiar with (you could even say we're an expert at it), let's use the example of communicating with customers around appointment booking to illustrate how OCXC works.
When is too much comms, too much?
When you're asking too much of the customer or you're bombarding them with too much information ahead of an appointment they get frustrated, annoyed and either unsubscribe or it just creates a negative customer experience. Particularly if you are you asking the customer for information that you already have! If you've used online forms to create information ahead of the appointment, don't ask them for the information you already have about them (unless, of course, it's for official verification purposes, as in the case of banks and medical appointments).
How often should you communicate to customers? 2 hours before, 24 hours before?
As we covered in the blog post Tips for Creating a Seamless Digital-Physical-Digital Customer Experience, don't forget that customers need be reminded about appointments. Reminding customers is a good way to keep that interaction helpful. Be realistic, though: why not offer the customer the opportunity to reschedule? It gives them control. If they get that reminder and know they can re-schedule and do it easily they will do it and you'll save everyone the disappointment and frustration of no-shows.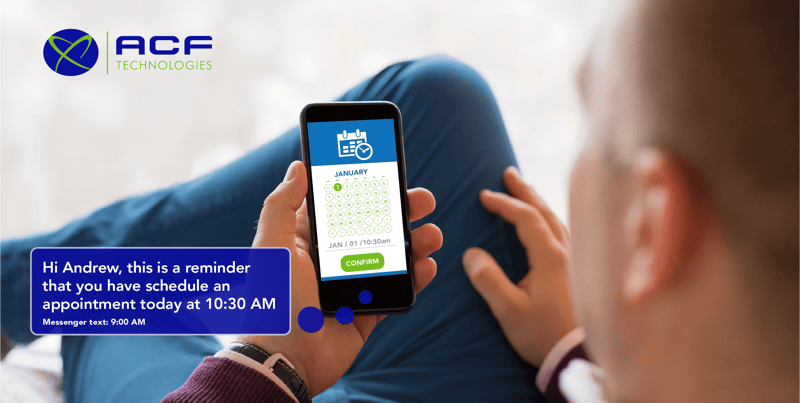 Surveys: How often to survey? What to ask? Can it be agile and be done a customer by customer basis?
Surveying after every interaction might not be the answer. Like everything, you don't want to survey your customers every day – but ask them when you have the right topic. Surveys should be done on a need-by-need basis. Try and make it personalized, as much as you can.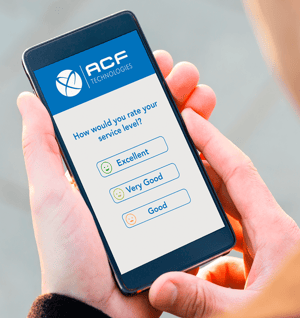 The right length
Critically: don't make surveys too long! People will give up. Ultimately, collecting some information is better than collecting no information. If you ask for too much you'll normally get 'no'. But if you drip-feed the requests for information you can usually get everything you need (and more) over time.
Making feedback fun
There's a parking system that I use where, when I visit a client's office every few months, they send me an email to check how the experience was. The email contains pictures of cars, to rank how I rated the experience. It goes all the way from a nice car like a Porsche or a Jaguar, to a burnt-out wreck. All I need is one click. It's fun, it's relevant, and it's personal to their customers.
Personalizing feedback
With the right survey tools (especially those that actually are built in as part of their booking experience) you can actually personalize questionnaires on a customer-by-customer basis. For example, if you've never surveyed them, go ahead. But if you already asked them for their feedback last week, don't bother them again now.
An example of how specific a questionnaire can be:
"Hi Name, this is the service you had to day with Person X. We saw that you were with the agent for Y minutes. Do you think this was enough time? Did you get your problems solved in this time?"
Not only are customers more inclined to respond to surveys if they're relevant, personalized and fun, it's also possible to create good, helpful information and statistics behind the scenes that is much more valuable than simply asking, "Would you recommend us to a friend?"
There's an art to encouraging change: channel-shifting
Do we pick the channel, or should the customer/patient?
Naturally, the customer is going to gravitate towards the channels of preference that they utilize. Someone who is in their 80s (not all 80-year-olds, obviously!) will stick to the things they know best: responding to interactions with them on phone, paper, or in-branch. Millennials may choose to use an app.
It's a matter of the customer choosing the customer that works best for them.
From a business perspective, choosing the right way to communicate with your customers isn't just about what's easiest for them, however. There is, of necessity, a commercial element that goes with this. You need to evaluate the cost per transaction and make intelligent decisions based on that information.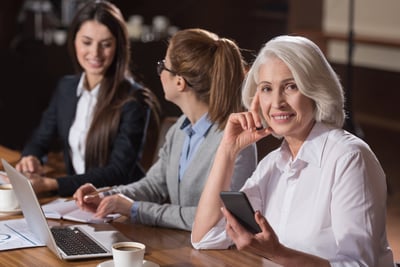 If all your customers wanted to speak to you face-to-face, you have to also evaluate where it's most efficient and effective to give them that information. Similarly, they may not always need to come into the branch if they could resolve their questions, simply by using a phone call.
If an appointment costs, on average, £18 pounds for a face-to-face visit, but a phone call costs £5, it makes a lot of sense to drive the customer to a channel that works for them and for you: saving yourself the cost, and saving your customer time and money – they didn't have to catch a bus or drive the car or pay for parking.
We call it channel-shifting: directing customers to the best channel to serve their need, appropriately, at the time. It makes financial sense and, if it solves the customers' problem and meets their needs, it makes sense for the customer experience too.
Real-life example: Lambeth Council
To find out how ACF is using this technology in a real-world setting, take a look at the Lambeth Council website. When customers go through the online appointment booking journey – they will often be routed to someone who can help them with a phone call. Or, sometimes, if it's relevant, they'll be sent to the office. The customers get the most efficient way to serve their need and the queues are much shorter and less painful for everyone involved – which is how they're improving citizen experiences at the Department of Motor Vehicles these days. But that's another story…
If you would like to find out more, please get in touch or send us and Email: acfinfo@acftechnologies.com