Appointment scheduling for large-scale vaccination and testing
Our appointment scheduling software is designed to manage the high demands associated with COVID-19 testing and vaccinations.
Our robust and stable platform is built on Q-Flow and allows you to manage patient flow efficiently, maintain social distancing throughout the vaccination process, and handle complex needs, such as:
Automatically adjusting to complex vaccination regimes, including multiple vaccine types and dosage variations.
Delivering notifications and giving patients the ability to manage bookings.
Giving patients the power to manage appointments and reminders for their second dose through mobile notifications.
Fast and efficient check-in
Cut the check-in process down to seconds by allowing patients to announce their arrival by swiping QR codes placed at the entrance or following a link in an email, SMS, Whatsapp, or reminder they'll automatically receive.
This will help speed up the check-in process, as well as allow healthcare providers to manage patient flow and handle a large number of vaccinations in a day – including drive-in vaccinations.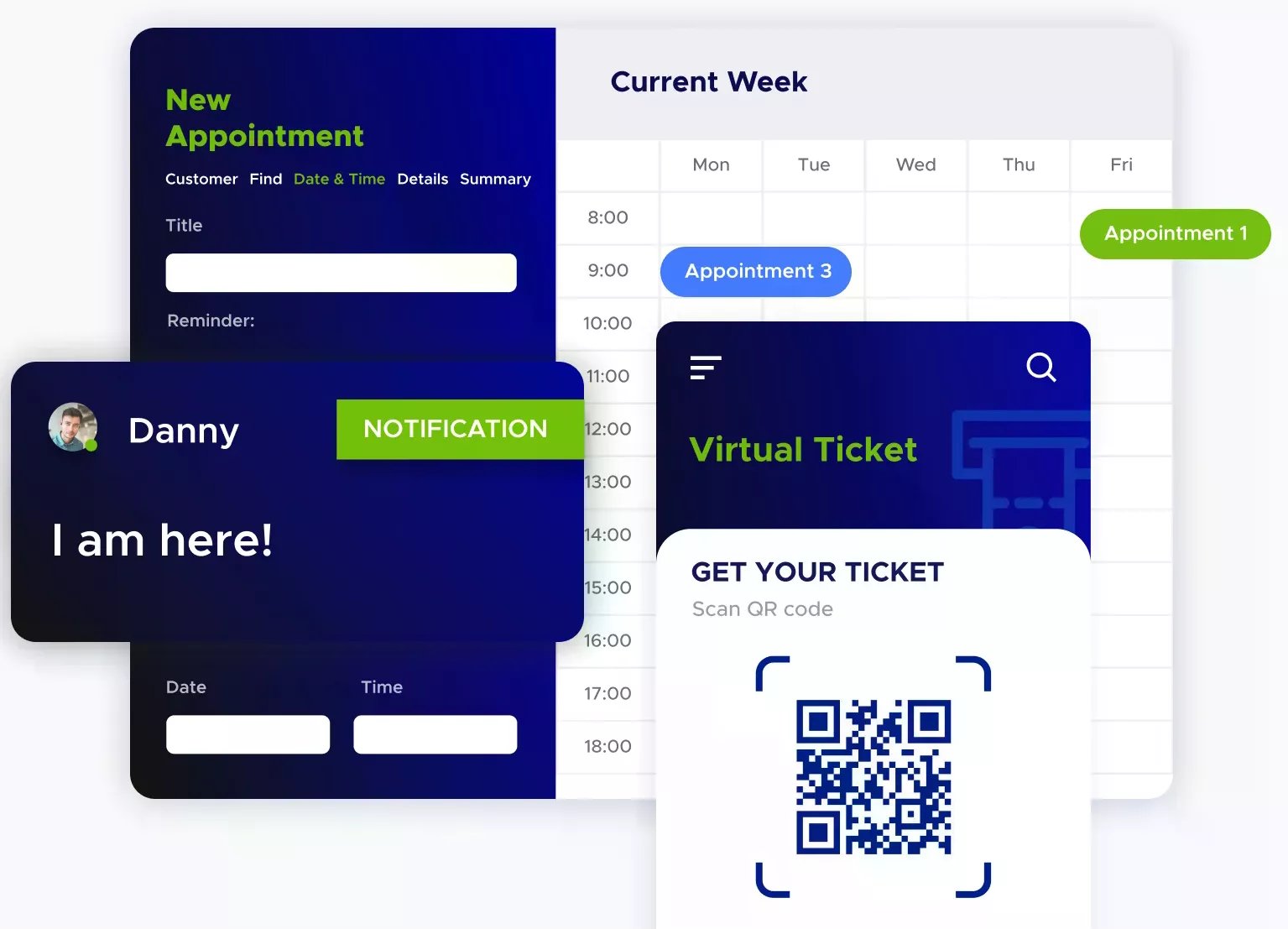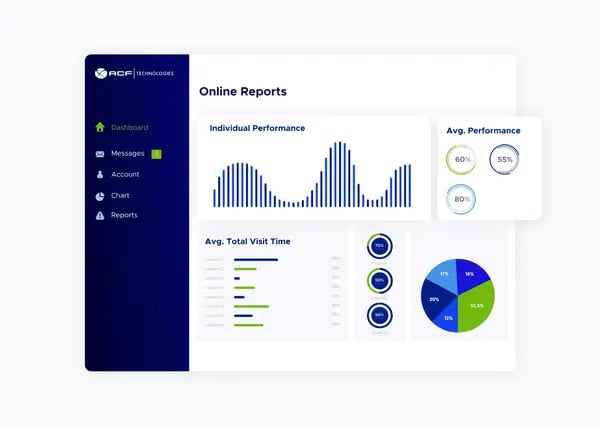 Critical decision-making insights
Our intuitive Health Management Dashboard gives healthcare organizations a complete 360-degree view of the entire vaccination process.
Get insights into the patient flow, the health status of a demographic, and vaccine inventory levels at a glance so you can adjust in real-time to provide the most efficient possible service.
Make data-driven decisions based on vaccine needs and risks.
Ensure a rapid response to real-time patient needs.
Consolidate data into a single dashboard to analyze the metrics that matter at a glance.
Virtual queuing for safer patient flow
The number one requirement, and challenge, during the pandemic is to maintain social distancing in our hospitals and clinics.
Using just-in-time appointment scheduling to manage bookings and reminders alongside physical queuing systems and one-way flows will help you control the arrival of patients and reduce distance and contact between them.
Transforming physical waiting lines into virtual queues and letting patients book their own appointments and check themselves in streamlines the entire process – and makes it as safe as possible.
ACF helps your patients through their entire journey, from booking their appointment to arriving safely and check-in at your premises.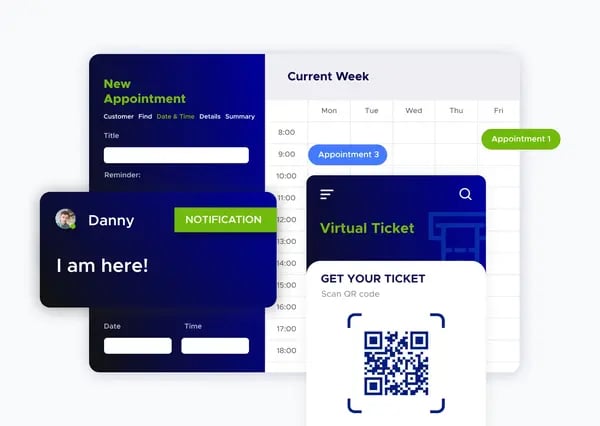 Want to learn more?
Q-Flow is advanced yet intuitive software that revolutionizes the entire appointment scheduling, check-in process, and queuing experience for your patients and staff.
It empowers you to:
Manage a mix of walk-ins, appointments, and urgent cases.
Give precise directions for an appointment in advance.
Predict delays in a consultant's schedule.
Text patients to let them know when an appointment will begin.
Call patients forward for their appointment by SMS.
Schedule a demo today to explore how Q-Flow can help support vaccine administration management.