Wow! What a great show. Did you also walk away with more ideas than you can hope to implement before next year's event? I know, it's so hard to decide where to start.
Rather than a haphazard approach, consider your long-game. Think about the top themes from HIMSS 2018 and identify a few that fit into your organization's strategy.
Before you get too busy, here are seven ideas I think you should consider:
7 ideas every healthcare organization should consider this year.
1. Women are central to healthcare
Women have always been the backbone of medical care, whether offering remedies in the home or caring for soldiers during wartime or the discovery of HIV. However, the medical profession has been male-dominated for most of its history. This year HIMSS18 coincided with International Women's Day (March 8), and Women in Health IT was a major focus at the event. Women at all stages of their career were honored for their contributions to healthcare technology. They delivered over 10 keynotes and led many breakout sessions.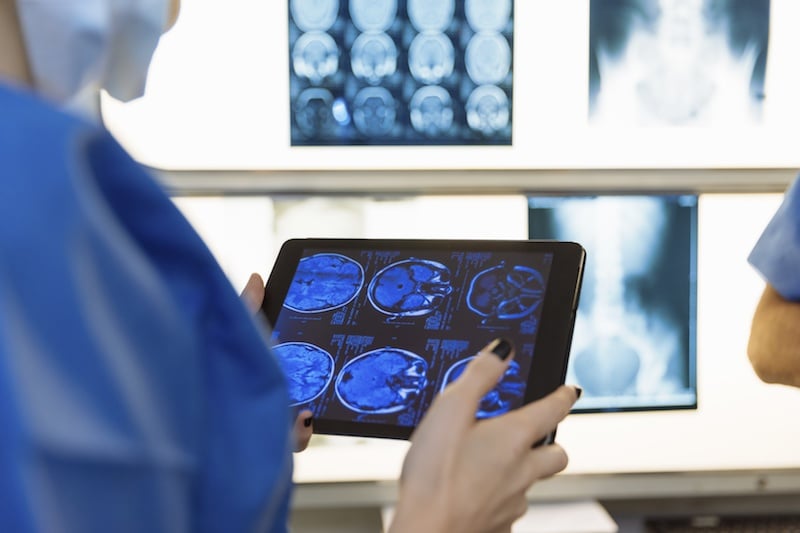 2. The AI invasion is underway
I'm not talking about cyborgs in your hospital's corridors. I'm talking about purpose-specific uses of Machine Learning (MI) and Artificial Intelligence (AI). For instance, the expanding role of AI in medical imaging is helping radiologists in analyzing images and more quickly providing an accurate diagnosis. Machine Learning and Predictive Analytics techniques are helping healthcare facilities anticipate fluctuations in demand and optimize the use of personnel to improve patient satisfaction. Purpose-specific uses of MI and AI can help you tackle scarcity of resources. Make sense of the increasing volume and complexity of data your healthcare organization is generating, and improve clinical decision support and the overall patient experience.
3. Interoperability saves lives
From the VA's Pursuit of Seamless Care Showcase to Battlefield to Bedside – the HIMSS Interoperability Showcase demonstrated the power of standards-based technology. It's easy to forget that interoperability exists already when sometimes getting vendors to collaborate is like drawing blood from a stone. However, you only had to walk by the Interoperability Showcase to experience the excitement as vendors came together to demonstrate how they can connect in a live setting. Interoperability is one of our core philosophies. We believe that at the very least when technologies come together, they improve patient experiences, and at best they save lives.
4. A Strategic Plan for Patient Engagement & Experience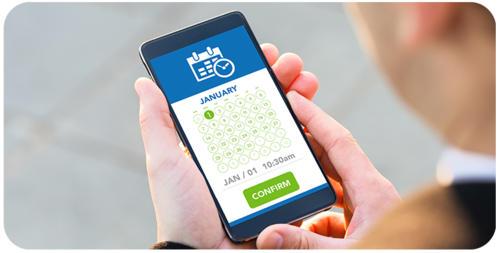 At the HIMSS18 Patient Engagement & Experience Summit, a panel of experts was asked to rate healthcare's success (on a scale of 1 to 10) in engaging patients and creating a better experience for them – at best they scored a 5. For all the exciting and innovative solutions showcased throughout the event, the consensus was that patient engagement tools are still too often used haphazardly. It makes no sense to invest in technologies like mobile apps and chatbots if they're not part of a broader, patient-driven strategic plan, or lack specific thinking about how or why patients want to engage with them. Use technology to support, not drive, initiatives like medication adherence, post-discharge surveys or arranging transportation to get patients to appointments on time.
5. The Cloud offers speed, scale, and security
The message is simple: cloud infrastructures are better set up to handle healthcare data at scale and offer tighter security from breaches. Think about it. The Google Cloud Platform employs 750 security engineers to guard its infrastructure. And that's just Google. After last year's crippling cyber attack, the UK's NHS received official guidance to embrace cloud technology. It's hoped that the move to Microsoft Azure will help the NHS save money and benefit from higher security. And the NHS isn't alone, in a survey conducted by HIMSS Analytics in January 2017, 63% of respondents said they were using the cloud to manage clinical applications. If you've been wary of cloud technologies to now, perhaps the time has come to reconsider the value they can bring to your healthcare organization.
6. Bridging distance with telehealth
Telehealth has been around for decades, yet many healthcare organizations have been slow to embrace it. However, if HIMSS18 is any indication, telehealth is gaining momentum. The event was abuzz with ideas for remote patient monitoring, tele-emergency room programs and using telehealth in rural areas. I also recently read an article about Veterans with Type 2 diabetes who received remote consultations via telehealth. While participants didn't manage to achieve glycemic control entirely on par with those attending face-to-face visits, they were able to complete their diabetes consultations an average 27 days earlier. Advances in telehealth appear promising, and it has the potential to transform the healthcare delivery system by overcoming geographical distance, enhancing access to care, and increasing efficiencies. Keep a close eye on advances in this area, and how you can integrate them into your long-term strategic plan.
7. Last, but by NO means least, Cybersecurity
Cybersecurity is what keeps IT healthcare professionals awake at night. In 2017 alone, 5.6 million Americans had their patient records stolen or exposed to healthcare breaches. In the UK, a global cyber-attack crippled the NHS. And although 2018 has only just begun, there have already been 13 reported healthcare breaches with 157,565 records exposed, according to the ITRC. Cybersecurity is no longer merely a budget item. It must become part of the DNA of your organization and is quite possibly the first place to start on this list.
I don't know about you, but I'm already looking forward to HIMSS19. In the meantime, if you're looking for more insight into improving patient experiences at your healthcare organization, download a copy of our latest white paper: A Prescription for Patient Satisfaction.