If you're an organization looking to improve the customer experience in your stores or in a location where customers come to you to have their problems solved, the chances are that you will have considered some kind of customer experience software solution including appointment scheduling and / or event booking. This blog post covers all the typical elements of a tender or request for proposal (RFP) and provide tips to think about, as well as pitfalls to avoid when procuring an appointment scheduling software solution.
Procuring appointment scheduling software
In order to serve customers more effectively some organizations choose to use online solutions, some want to improve the booking experience – online or offline – for meeting rooms or appointments, some choose phone options, and some simply need help scheduling appointments, managing customer workflows or with wayfinding.
Regardless of how you choose to improve the way you serve your customers, focusing on what really matters to your customers – now and in the future – is critical to buying the right solution. In our experience, those who are savvy about what their business really needs and take a more holistic approach to how they choose to serve their customers, both in the short and the long term using an omni-channel approach, are more successful in the long run. Because, let's face it, today customers expect to be served wherever they are – not wherever you want them to be.
Sections in this blog post
We've written this blog post in the format of a typical tender / RFP response, to provide a few things on things to think about when you're looking at procuring a customer experience solution that includes appointment scheduling or event booking.
Business requirements
Technical and information security requirements
Supplier business processes
System integrations
Project delivery
Pricing
Demonstrations and evidence
So much good stuff, so little time!
Please note: this is a long, thorough blog post with a lot of content. We recommend skimming through it to read the headings and get a general overview, then coming back to focus on specific areas of interest.
Business Requirements
When thinking about your business case, it's worth considering how you are going to track results from today into the future, to ensure you are getting the most value from your solution. Are you therefore primarily focused on improving experience, maximizing resource potential (staff optimization), gaining information about your customers, or all three?
What booking and serving channels do you want to use? When deciding on the channels of engagement think about how customers book appointments today, and how they might expect to be able to do this in the future and answer these questions: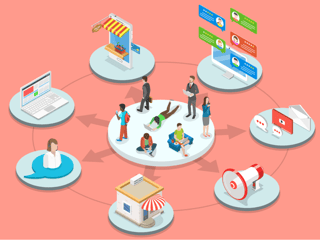 Where are they booking appointments?

(online,

on mobile/within apps, phone, in-branch, via chat/chatbot, via Alexa)




Where you want to serve customers? (face-to-face, phone-based, video, at their business or at their home). People often forget to consider how, when and where they're actually going to meet or connect with a customer in a way that addresses their concern or solves their problem.

It's also important to consider how you want your users to interact with the system: including agents, managers and administrators. An IT support system should be a help, not a hindrance. When they work well they can help exceed customer expectations by having the right information available at the right time. Some systems, for example, can even pull advanced information about the customer from your CRM and present it when agents need it.
Technical requirements
How do you want data to be managed? When considering this part of your tender or RFP for appointment scheduling software it's important to remember that any software has to fit within your overarching IT strategy. Things to think about include
Hosting: should you host it in the cloud or locally? Do you need a single tenant or multi-tenant solution? While we believe that the future is multi-tenant, some people are still concerned about hosting on the cloud.
Information security: what data do you want to collect? What do you want to do with that data? For example, do you want to feed it back into your CRM, or leave it in the tool as standalone data set? Or do you want to use the data for reporting purposes only?
It's also important to consider who needs to be involved from your IT team. Engaging them early to find out the main requirements they have about the above two points can save lots of time later.
Supplier Business Processes
When you're thinking about how credible the suppliers you're considering are, it's obviously necessary to check their track record. Are they trustworthy and reliable? And can they demonstrate that through appropriate case studies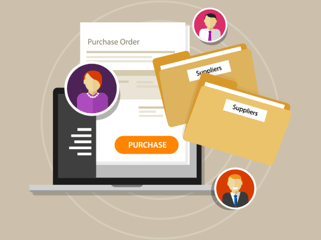 and accreditations. Although accreditations aren't the be-all and end-all, they do carry a lot of weight.
Similarly, it's also important to consider how they will cope with change during the project. Some suppliers can identify the process in advance. Inevitably, change happens, so it's really important for your supplier to be able to demonstrate the clear, up-front, documented change management process they usually follow, so you all know where you stand.
What accreditations do you really require? Consider what are nice-to-haves and what are mandatory for your business requirements. Some accreditations worth asking about are: ISO9001, ISO27001, Cyber Essentials and WCAG.
What is your preferred change management process? Suppliers often run projects in a specific way. For example, an agile or waterfall-based model may work for them, but does it align with what you need? It's also worth asking what will happen if changes need to be made to the solution: both during the project, or post go-live. How will they be able to manage those changes?
Training: how do you wish to enable your users? How will the supplier support your preferred enablement strategy? It's all very well having a great solution, but if it's not user-friendly it's unlikely to get a high level of user adoption – the right training is crucial to getting user engagement: but it needs to be delivered the way your organization prefers.
What disaster recovery / business continuity processes are offered by the supplier? What is essential for your organization? These two elements need to match.


Business System integrations
Just like a chain is only as strong as its weakest link, so does the ability to use a system seamlessly depend on its ability to integrate with other required systems.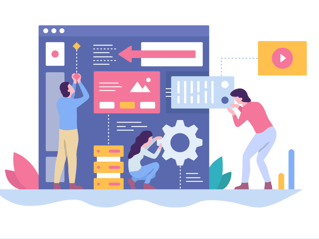 What other solutions does this software really need to integrate with, and what's just a 'nice-to-have' that doesn't really change the total user experience? Getting the connections working is often a pain point for projects that could otherwise be hugely successful so making these decisions early on will not only impact the pricing, it can also help with successful project implementation.
Do you require this system to integrate with any other 3rd party IT systems, and if so, which ones? e.g. CRM, WFM system, SSO, Exchange, BI reporting, your data warehouse?

The devil is in the detail – if there are a million fields in your CRM, what data actually needs to be pulled through? Working with someone who's been there and done that multiple times helps you know that your solution is not going to live in a silo.
When looking at integrations, consider which system is pushing/pulling vs. receiving the data being transferred. The direction of information sharing can actually significantly impact the pricing a supplier provides to you.

For example: a workforce management system (that includes calendars, working patterns and holidays) would probably send data to a system like ours: Q-flow. Since we've already built connections with most of these types of systems no additional work is likely to be required here. However, pushing data to another system will require some manual effort to set up. Be aware where the data is coming from and going to, so that you know who is responsible for making sure the data connects smoothly. Ultimately, the number and directions of connections actually impacts pricing, because the more connections companies need to build to meet your data needs, the more expensive it will be for you!
Project Delivery & Support

Obviously, project planning is critical – but so is alignment. Your delivery methodologies need to line up with your suppliers' method. For example, if you're wanting true agile delivery, but the vendor you're considering are not agile natives your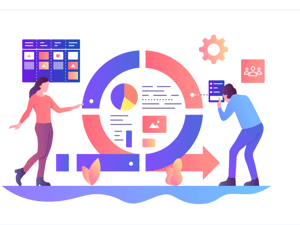 project is unlikely to succeed. Similarly, the nature of your vendor's support needs to match with what you're already providing to your customers.
Don't forget: your needs are the most important and your supplier should fit in with your way of working. But it's also worth considering the future of this project, too: a forward-looking supplier can also help you evolve… After all, they've run projects like this many times before – the chances are that this is a relatively new experience for you. Don't be afraid to ask questions and learn from their experience – both what has worked, and what has gone wrong, so you don't make the same mistakes.
What is your preferred project delivery approach / methodology? Consider if the supplier can align to this?
What is your appetite for onsite vs. remote project delivery? Do you need onsite workshops and training sessions? Or do you prefer remote or online sessions? Reducing travel can align well to your environmental policy, if you have one.
What level of support do you require post go-live? Consider 1st, 2nd, 3rd level support, the number of days of the week and hours of the day that support is provided – and whether that aligns with your business hours: locally and globally (if required).
What support SLAs do you require around response and resolution times, should any issues arise?
Pricing
The more advice you can give your providers about pricing, the better. If you want the capabilities of a Ferrari but you can only afford a Ford Fiesta, it's important to realize that you'll get what you pay for. At ACF we've actually told organizations in the past that it's not possible to deliver against their high expectations for the price they have in mind, without completely compromising on quality.
Considering price and aligning to budget is key, but try to not let it be the only deciding factor. It's worth bearing in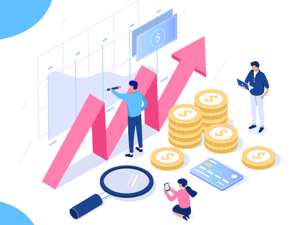 mind the cost today as well as the total cost for a (typical) 3-year contract, and the future beyond that. The cost to change the supplier if they run out of track can be avoided if you choose to work with the right supplier and partner in the first place.
Equally, changing your supplier is sometimes a daunting task, but one that can/should be done if you really feel it is hindering your progress. Even if you decide not to use a specific vendor it may be good to ask them in a tender how easy it is to move to them in future, should you choose to do so, and ask them to provide evidence of where they have helped other companies like yours do this in the past.
Lastly, consider what procurement or pricing model you wish to use. There are several options and looking at only one specific model may actually give you a skewed understanding of the true cost of ownership. Here are a few examples to compare.
Concurrent User model – this charges you organization based on the maximum number of staff members using the system concurrently at any one time. Note: This is normally the most efficient pricing model, as you buy exactly what you need.
Per branch/store model – you can sometimes buy the solution based on a fixed price per location.
Per appointment model – another way of looking at pricing is to pay the supplier based on the number of appointments you get.
Other models – if there is another dynamic / data point that is key to your business, consider this too, and ask if the suppliers can adapt. Experienced vendors are not only aware of many pricing models, but can advise on alternatives you may not have considered that may be better for your organization.


Demonstrations and evidence
Is the software actually going to work? Will it go live or, like so many inexpensive solutions that promise the earth for an implausibly low cost, will you find that it actually can't deliver on its promises? These are risks that any organization buying appointment scheduling or event booking software has to consider, which is why asking for demos and evidence, such as case studies and reference calls with existing clients are so important.
How hard are they pushing you to do it all at once? At ACF we are focused on making sure solutions actually work for our customers and their users. That's partly why we actively encourage our customers to do phased rollouts so that we can ensure they can progressively add more elements of the solution as and when required. It's great to know that a solution can do everything, but you don't have to have everything at once. And in project management terms it often makes a lot of sense not to!
As part of the procurement process here are some things to consider when gathering evidence:
What supplier/solution demonstrations do you need to see?
What use cases / user journeys are most important to witness?
Will case studies / site visits to existing customers help you?
Is a pilot a good first step? Do you know for certain the solution you designed in your mind will work for your business and customers?
Warning: your customers will get 'hooked' on your software
At the end of the day, we understand that organizations want to try to buy the cheapest solution possible. But what they often don't realize is that solving customers' problems can be a bit of a drug. Your customers get hooked. It's not always possible to predict, in the tender / RFP phase, how core appointment booking can become to your business… You can transform the way your business operates – from non-scheduled to having revenue driven by appointments! So be aware, if you don't pick the right supplier you may have to go cold-turkey halfway through and that isn't just bad for your business: it's bad for your customers, their experience of your company and, ultimately, your bottom line!
Find out more about appointment booking systems and full customer experience solutions of today, and of the future. You can get in touch by booking a demo or sending us an email acfinfo@acftechnologies.com. We'd love to help.