When the COVID-19 pandemic reached the UK in 2020, the NHS needed a way of testing for the virus. The cases were rising and when a method of testing was developed, the logistics were still missing. The NHS needed the population to be able to book tests in thousands of different locations across the nation. The booking system they were looking for needed to be able to handle over 10,000 users, as well as millions of appointments. That's when they decided to reach out to ACF Technologies and Deloitte. ACF Technologies and Deloitte quickly created a booking system for the testing process. People could safely book appointments online and show up to their tests without the risk of unnecessary queuing.
Not long after this, the NHS was ready to start vaccinating the population. The partnership with ACF Technologies continued and the solution that had been used for testing was extended to work for vaccination appointments.
The NHS and ACF Technologies are still working together to this day, now focusing more on a broader aspect of vaccination appointments.
The Challenge
The pandemic caused many challenges in everyone's lives, and this situation was no different. The NHS had no way of dealing with the booking of the sheer number of appointments that would be made available for the public. Booking these appointments over the phone was unrealistic when almost every single person in the country would call to book. They needed a system that could manage appointments in thousands of different locations with different staff, calendars, and available vaccines. They also needed a system that could restrict certain age groups from booking, and open for other age groups as soon as the government announced that new cohorts were eligible for the vaccine. Another challenge was the cancellation of appointments. Sometimes some of the sites would be understaffed, or a location had to be changed for different reasons, and when this happened, the NHS needed a system that could handle these changes and notify the people who had booked the affected appointments.
The NHS needed a robust system that could handle a massive volume of traffic, as well as adhere to ever-changing rules. And all of this had to be configured in under six weeks.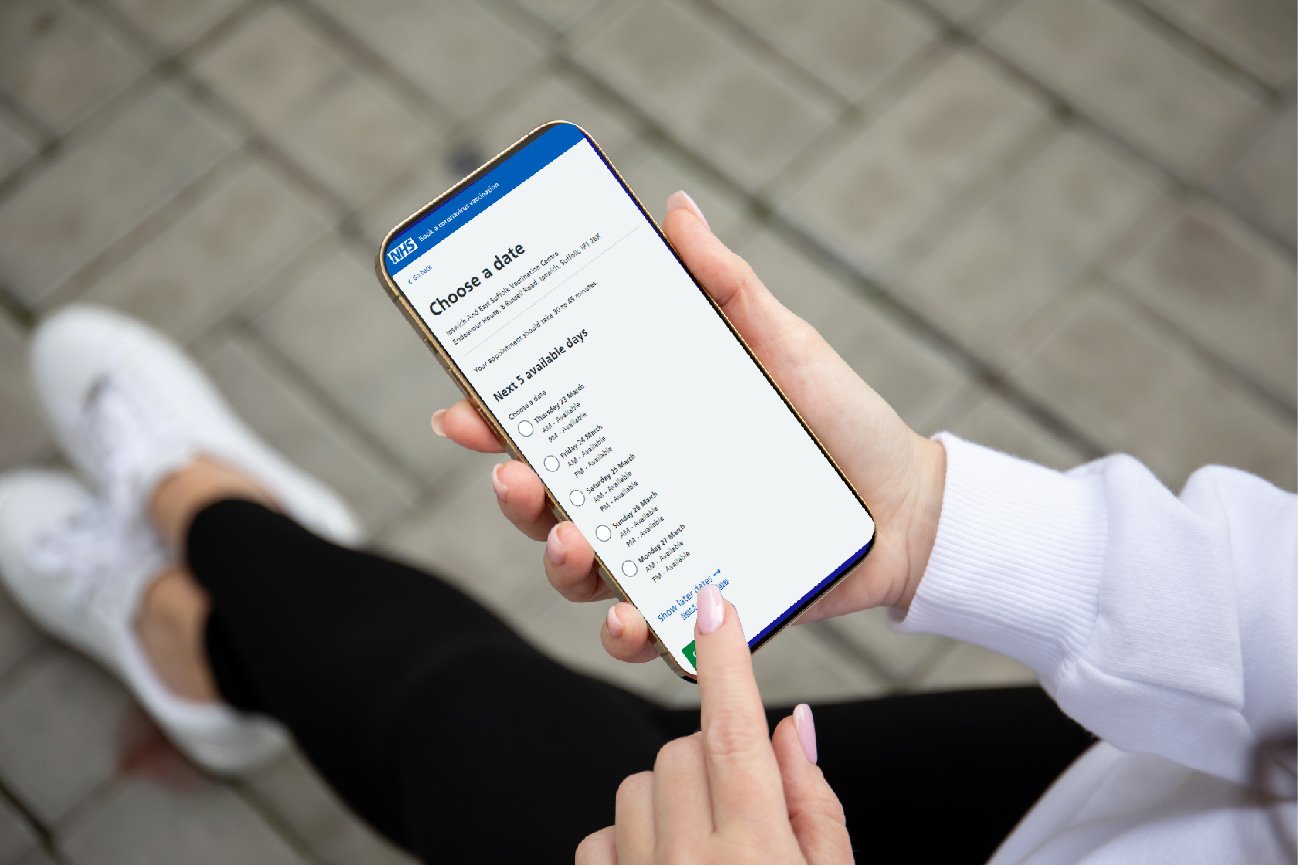 The Solution
ACF worked with the NHS to implement a national Appointment Booking System, using the Q-Flow platform, that would achieve the following key goals:
Enable the UK's entire population to book vaccination appointments
Enable the UK's entire population to book vaccination appointments based on age requirements from the government
Save time and money by using a system that could handle the logistical requirements
Enable staff to cancel appointments based on internal and external factors
Enable individual staff at different vaccination sites to manage their own availability
Manage appointments from start to finish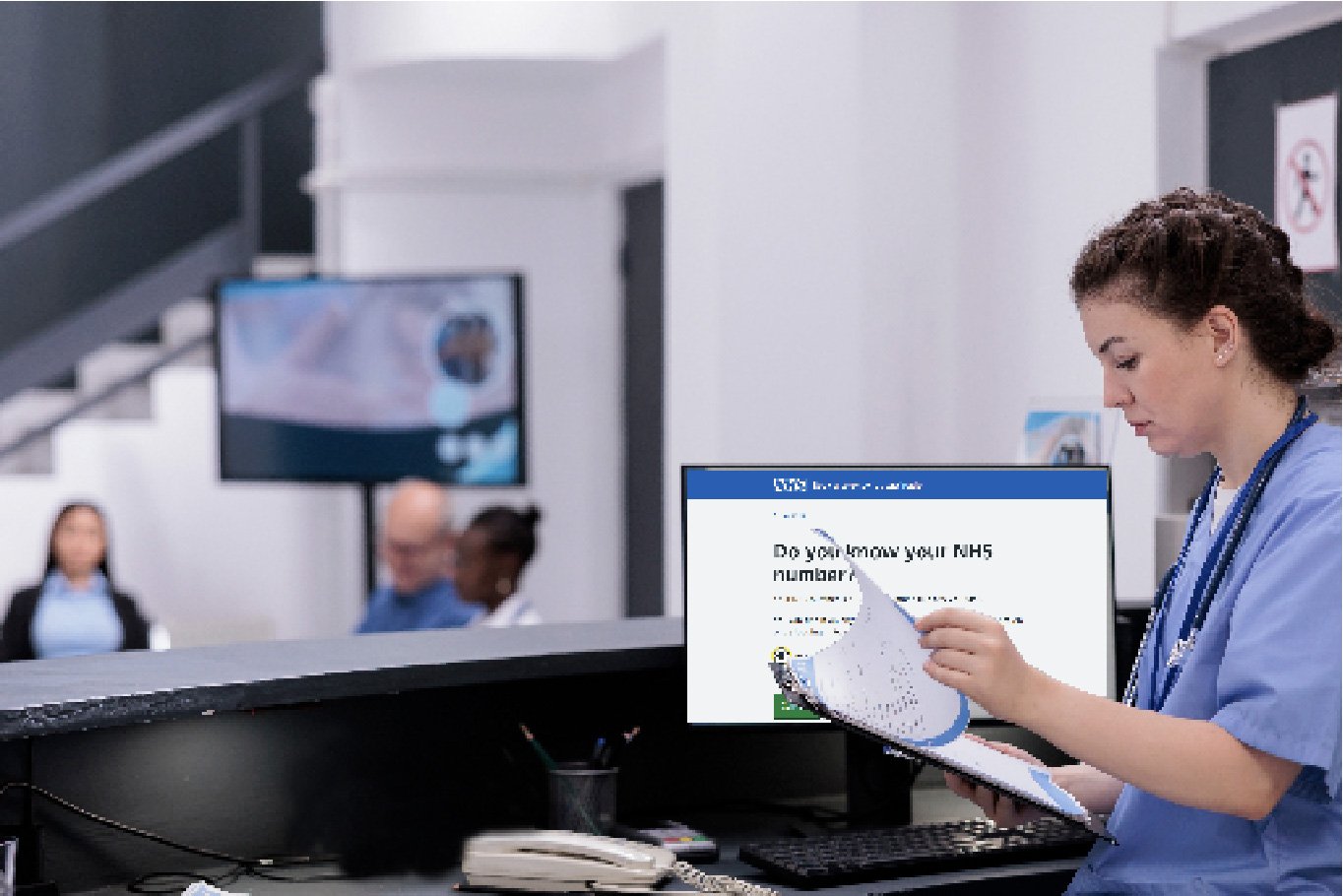 Online Appointment Booking Solution

Customers can book online via the fully branded online booking solution which works effectively across all devices and makes the booking experience simple and effective. Staff can easily switch on and off channels for appointments using Q-Flow, which is immediately shown on the online pages. Check-in for customers when arriving on site is simple and quick. The solution is used by over 10,000 NHS employees in 2,500 different vaccination sites across the country. Managers on each site can manage their own staff's availability.

App integration

Q-Flow is integrated with the NHS app where customers can book and manage their appointments without going through the website.

Customer notifications

Email and SMS notifications are sent out to customers to ensure they show up to their appointments. A booking confirmation is sent as soon as the customer books their appointment, and a reminder is sent out before the appointment takes place. NHS staff can manage these notification templates themselves so adjust any information that needs to be sent to the customer.

Q-Flow Reports & Insights

Managers and administrators can see valuable reports which give a present view of the vaccination performance, including total appointments booked, served, average service times, SLA comparisons and the % of calendar utilisation across a given period of time and locations. The central administration team are also able to see NHS-wide data for all key metrics required.

Microsoft Azure Hosting

The solution is securely hosted in Microsoft Azure UK Data Centre.

Seamless delivery

ACF and The NHS worked together to deliver the solution with a continuous transition, with the final step all being delivered from one day to the next. This was an unusual project due to the COVID situation, so the delivery had to be hybrid – mostly remote. It took less than two months from project start to vaccination appointments being live and bookable.

Support & Account Management

ACF Technologies support The NHS with any issues that may arise and ensure we have frequent account meetings to ensure the system evolves as The NHS requires. The first six months after the solution was successfully delivered, ACF had a dedicated project team working on the solution to cater to any changes made throughout the vaccination programme. Today, the solution is mainly used for appointments for flu vaccinations.
The Results
Peaks of 300,000 appointments booked in an hour

Peaks of 1 million appointments booked in a day

Between 100,000 – 500,000 appointments served every day

Improved staff satisfaction with the booking system

Improved visibility of data and insights using the reporting suite

Increased overall customer satisfaction for appointment booking journeys
UK population vaccinated against COVID-19
Download Case Study
Back in early 2020, no-one could have envisaged that we were about to design and create a system of this scale in such a short timeframe, so we're immensely proud that the National Booking Service has enabled millions of people to book their jabs quickly and easily…The fact that it's now being used for flu vaccinations is not only testament to its success, but also a great example of existing digital services being adapted and enhanced to meet the needs of patients.
Helen Clifton, Executive Director of Product Delivery