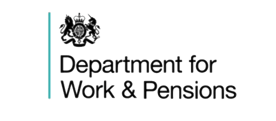 The Department for Work and Pensions (DWP) is the UK's largest government department and is responsible for welfare, pensions, and child maintenance policy. It administers the State Pension and a range of working-age, disability, and ill-health benefits, serving around 20 million customers. DWP is responsible for understanding and dealing with the causes of poverty rather than its symptoms. It encourages disabled people and those with ill health to work and be independent. It provides a decent income for people of pension age and promotes saving for retirement. Other responsibilities include providing value for money and reducing levels of fraud and error and reducing work-related death and serious injury in workplaces through the Health and Safety Executive.
DWP is a fast-paced organisation that puts leadership at the centre of its transformation journey. The majority of DWP colleagues are part of the Operational Delivery Profession (ODP) – providing customer service to DWP's 20 million customers across the UK. ODP is a thriving, inclusive professional community that supports colleagues and encourages them to learn, develop, grow and progress in their careers to reach their full potential. To ensure that DWP provided their customers with the best customer service, they decided in 2018 to implement ACF's enterprise appointment booking solution Q-Flow to manage appointments in their Universal Credit department.
Challenges
Prior to the implementation of Q-Flow, DWP's Universal Credit (UC) department did not have a system in place for managing appointments. As demand for appointment-based services grew significantly over recent years, UC found they needed to do something about their situation.
UC needed a system for their staff to easily book appointments on behalf of their customers. They needed a system that could be configured to follow the internal process of UC when booking appointments, to ensure customers were sent to the right departments.
There were many reasons factoring into why UC decided they needed an appointment booking system:
Need for enterprise-level appointment and diary management system

Need for an enterprise solution that can scale as demand continues to increase


Need for the system to be API driven

Need for location-based self-management of availability

Need for a simple user interface to control complex working patterns

Need for a system where internal staff manage all appointments based on 100% real-time availability

Need for a solution that empowers local job centres to manage their own available time

Need for intelligent real-time reporting for management and business

Need for a high-performance system to serve 500+ locations

Need for a best-in-class technology partner with roadmap capabilities to ensure competitive advantage is sustained


Need for a controlled phased rollout of solution aligned to UCFS initiative delivery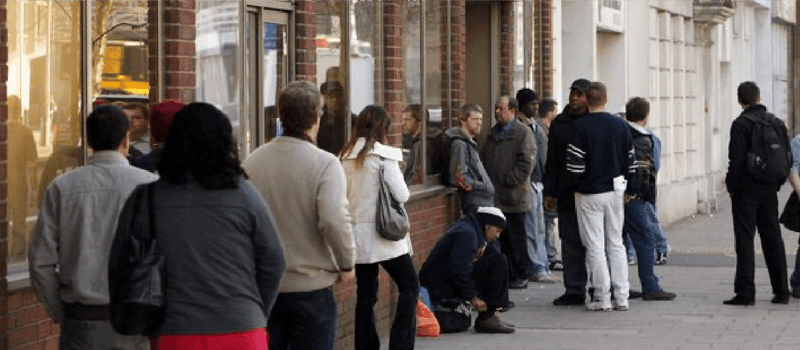 The Solution
ACF worked with UC to implement an enterprise appointment booking solution, using the Q-Flow® platform, that would deliver the following capabilities:
Diary Management interface allows staff to control real-time availability and working patterns and gives them the ability to allocate availability for specific appointment types to specific individuals

Individual calendar management for 15,000+ individuals

High utilisation of API connected to internal staff facing appointment booking page

Intelligent appointment routing based on complex business rules allows for a variety of services and appointment types

A highly performant solution capable of dealing with high demand all year round


Solution support process integrated with existing internal support ticket system


Ongoing solution support delivered to ensure best-in-class service 24/7


Regular proactive hosting environment maintenance


Comprehensive train-the-trainer delivery sessions to hand over knowledge and capabilities to UC training teams.
Q-Flow Appointment Management & User Interface
Using the Q-Flow web user interface, staff across all locations can see 100% real-time availability of the entire estate and book customers in for their appointments in a matter of seconds, matching the customer to the exact member of staff or locations they require. The solution is also configured to follow the complex rule-based internal system to ensure customers get booked onto the right appointment.
Diary Manager
Single user interface available to staff whereby they can input a combination of their complex working patterns, and their skills surrounding the numerous appointment types available to customers. The interface allows for the automatic application of calendar patterns for weeks and months ahead. Upon input from a user, Q-Flow will automatically build calendars, allocate skills, and assign service and appointment types, achieving huge amounts from a single input.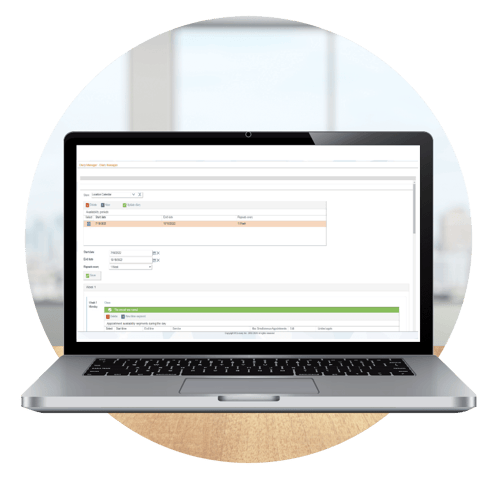 Seamless Delivery
ACF implemented this solution in 2018. An agile methodology was used collaboratively with the UC team to ensure a seamless delivery. The solution was deployed predominantly remotely to 500+ locations. Configuration, project management, solution architecture, development, and training were all utilised skillsets from the ACF delivery function.
Support & Account Management
ACF Technologies supports the company with any issues that may arise 24/7. Regular account meetings are scheduled to ensure the system evolves as required. To ensure a high performant system the ACF support team proactively monitor the environment manually and using monitoring software.
Results
Q-Flow remotely implemented in the UK across 500+ locations

Successful delivery and knowledge transfer for high user adoption

Significant increase in the overall efficiency of the appointment process

High-performing API supporting 15,000+ calendars

High solution performance

Important data insight gained from the system

The system successfully supports the ability to book over 100,000 appointments per day

Staff satisfaction with overall processes massively improved
Download Case Study