As 2021 has ended, we've been revisiting our most popular episodes of the year, which feature conversations around Customer Experience, Neuromarketing, Employee Experience, and beyond. Here you can check out our Top 5 episodes that you might have missed in 2021.
Podcast Trailer
Top 5 Episodes
How Do Vision & Mission Statements Play the Lead Role in CX Delivery? With Hose Herrera.
Why are vision and mission statements often so overlooked? Jose Herrera, Co-Founder and CEO of Hire Horatio, talks about the importance of these branding components when delivering satisfactory customer experience.
How to Scale Your Customer Experience, With Ben Segal.

Ben Segal, Senior Director of CX at Pair Eyewear shares his insights from building a CX strategy during his time at Freshly, and talks about what he is now doing differently at Pair Eyewear.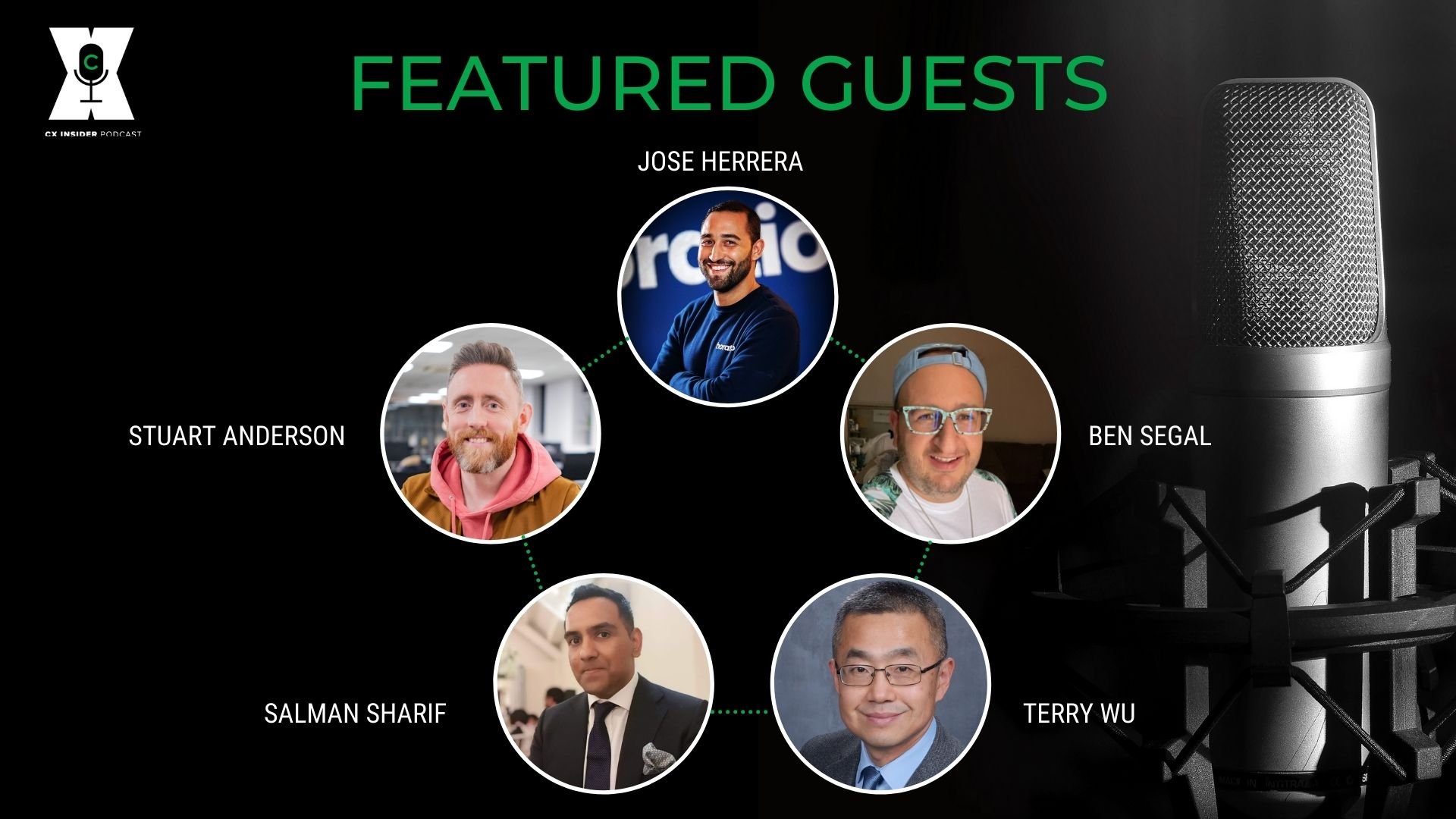 Neuromarketing:

the new way to enhance customer experience, With Terry Wu.

Terry Wu, a neuromarketing specialist and neuroscientist, tells us how brands use neuromarketing insights to improve CX.
Who Comes First, the Employee or the Customer? With Salman Sharif
Salman Sharif, a senior CX advisor from Forrester, talks about why EX plays an integral part in delivering great CX.
How to Create an Inclusive Corporate Culture, With Stuart Anderson



Stuart Anderson, a Clientelling & Service Consultant at Selfridges, advises on how to help your employees adapt to your culture, implement a cultural change and what to do if your team is resistant to change.
This article lists the Top 5 Most Downloaded Episodes recorded by CX Insider. For more information on the topics, listen to the episodes or contact the host Valentina on her LinkedIn profile.
Written by Alessia Trabucco